Photography Theme
Emily
Emily is a classy, simple and elegant WordPress portfolio theme for photographers and creatives. Its main features include custom, handwritten typography, grid portfolio and both horizontal and masonry galleries to show your best work.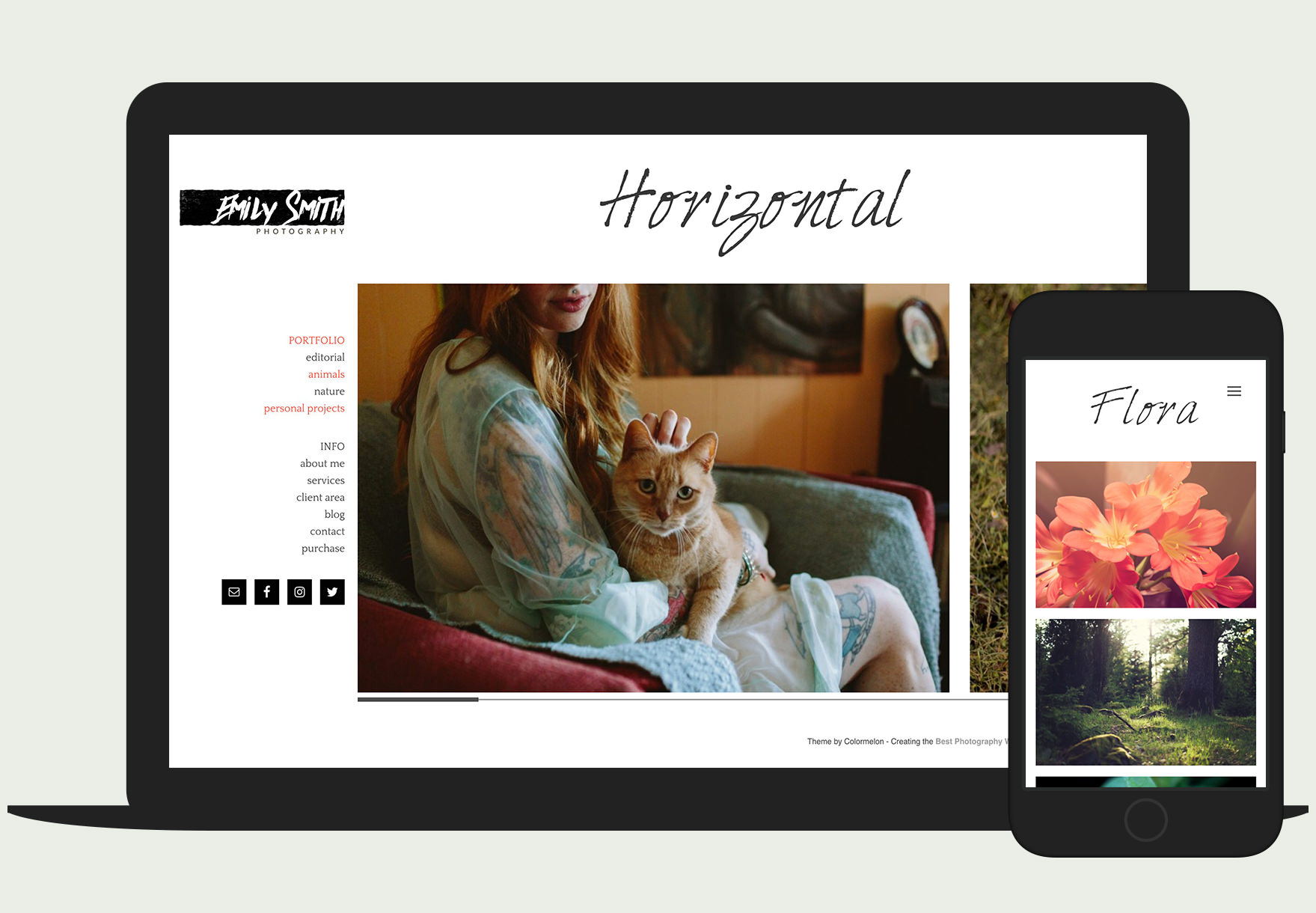 Emily – A Clean Theme for Photographers
Emily is a clean, straight forward WordPress photography portfolio theme designed for creatives who are looking to organize their work in neat, easy to navigate sections.
Emily's top features are full-screen galleries with zoom-in feature and social share, client galleries, albums that you can categorize in separate pages, horizontal and masonry portfolio layout (choose one or use them both), services page, carousel sliders and more!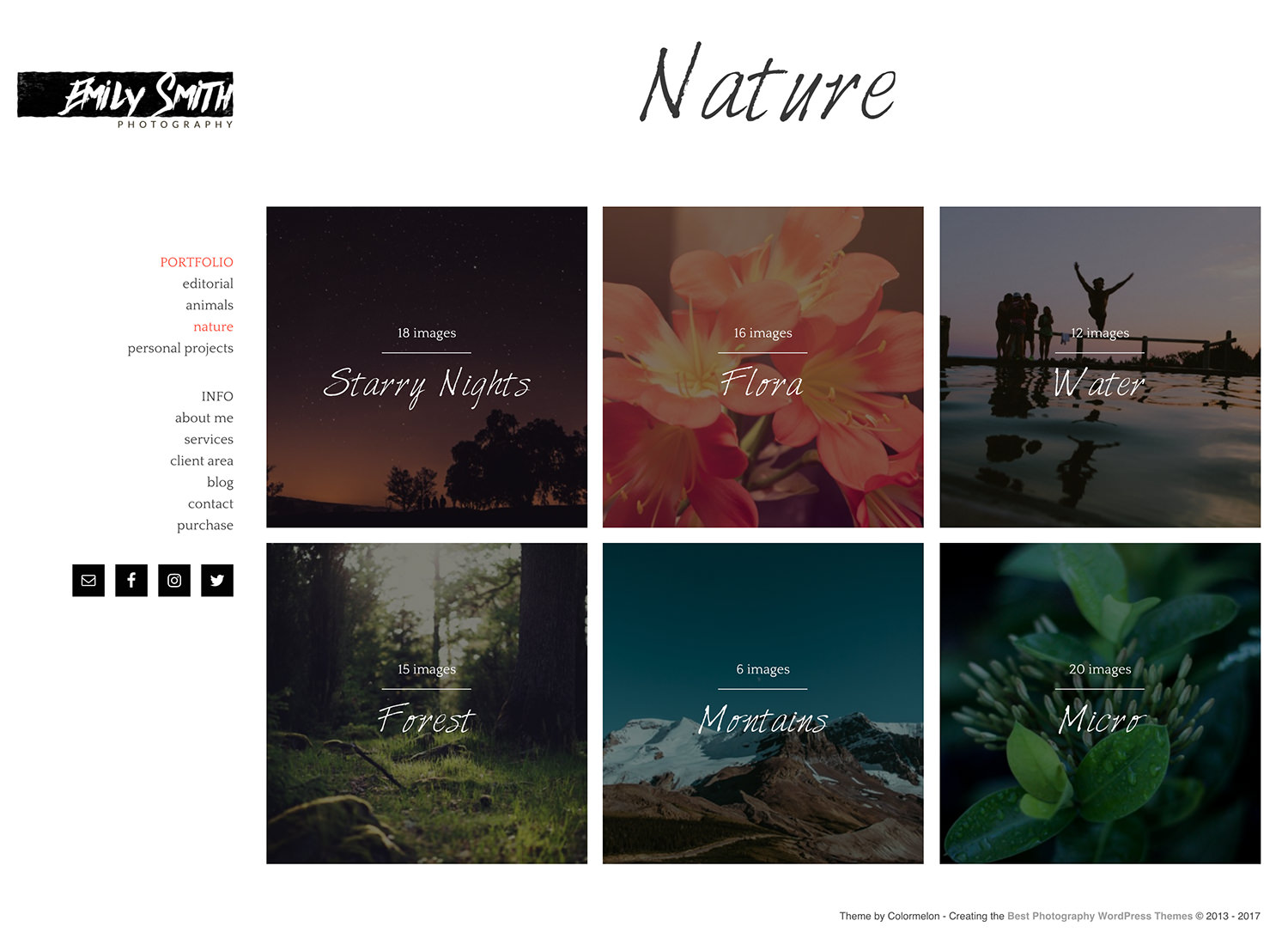 Portfolio Galleries with Different Layouts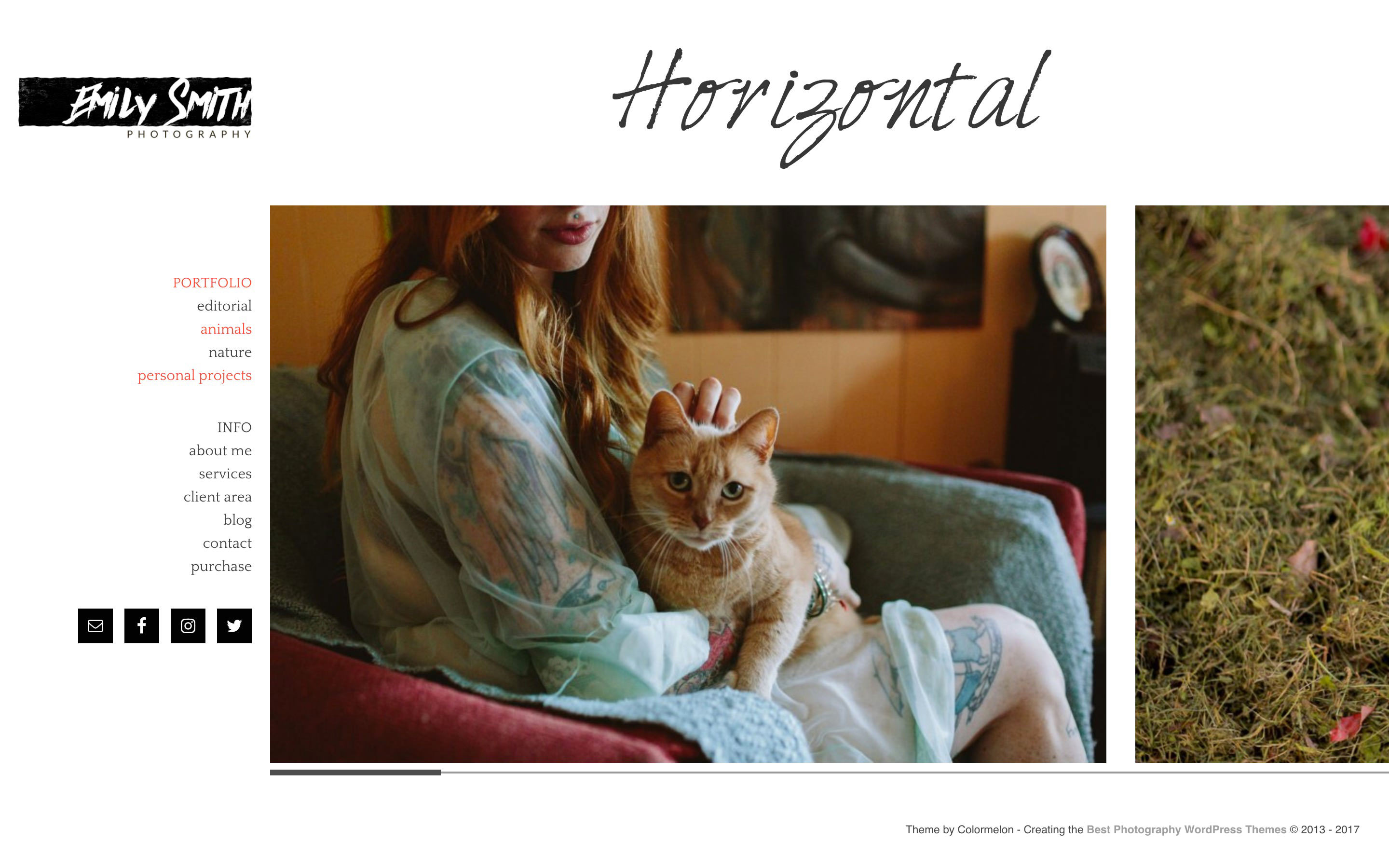 Set your album images to display in a smooth, fast loading horizontal scroll. The gallery can be easily navigated by scrolling with the mouse wheel or trackpad, by using the arrow keys on the keyboard or by dragging the custom made scroll bar at the bottom of the screen.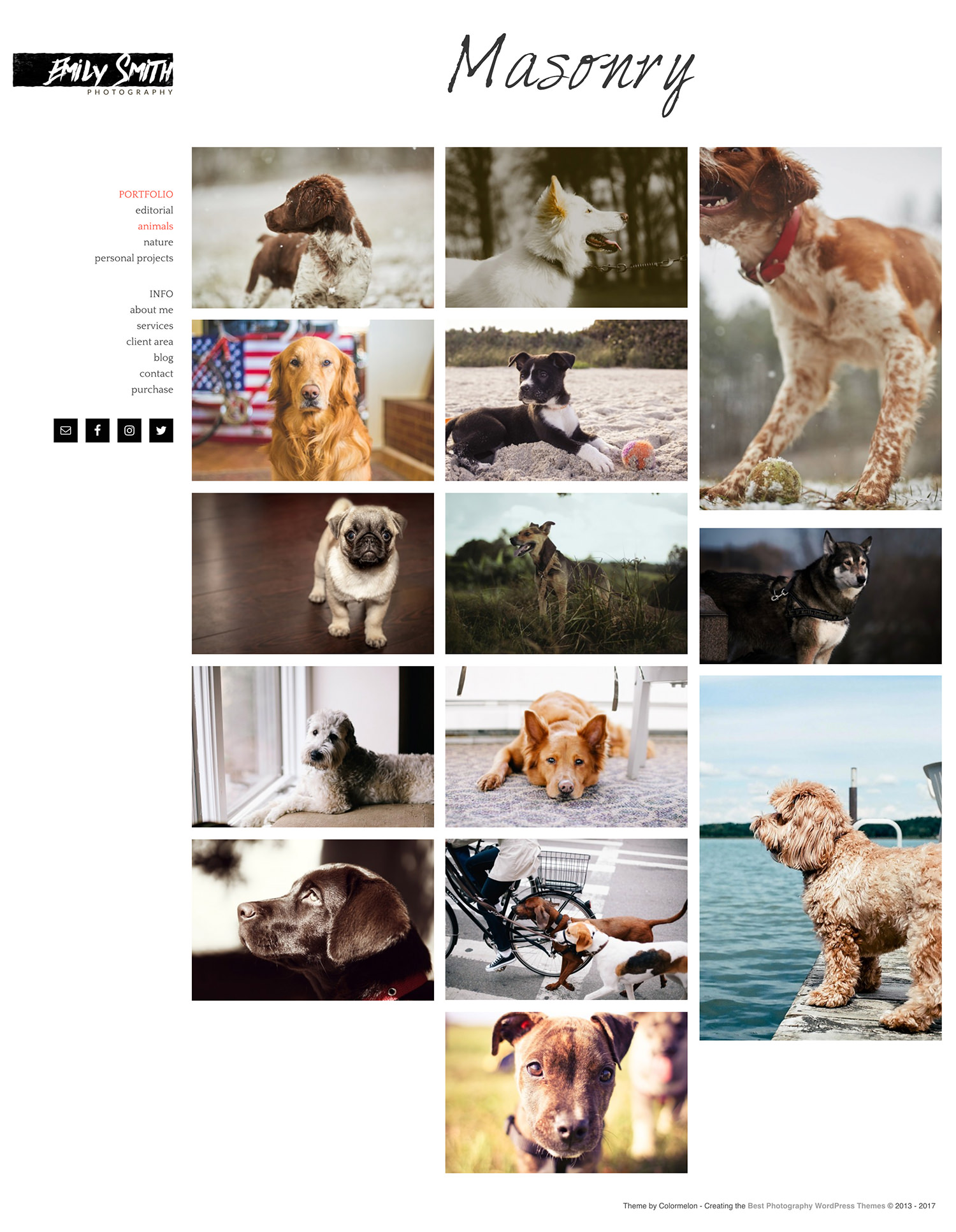 For albums with multiple images, use Emily's masonry three column layout. This layout supports text as well so you can tell your visitors about the images they are about to view.
Take a closer look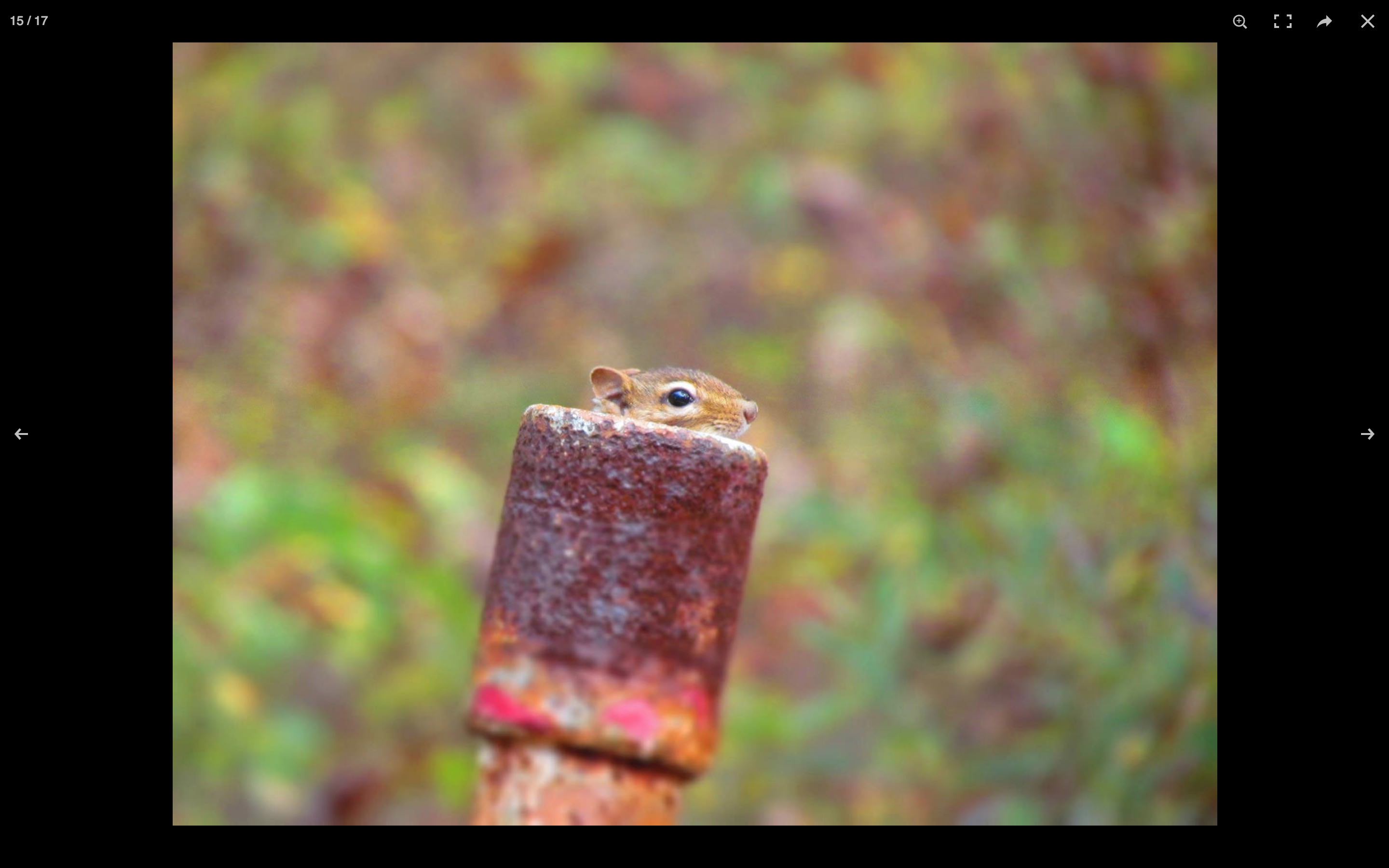 Each image in your portfolio can be viewed separately in order to remove all other distractions and make your work the center of attention.
Services & Client Area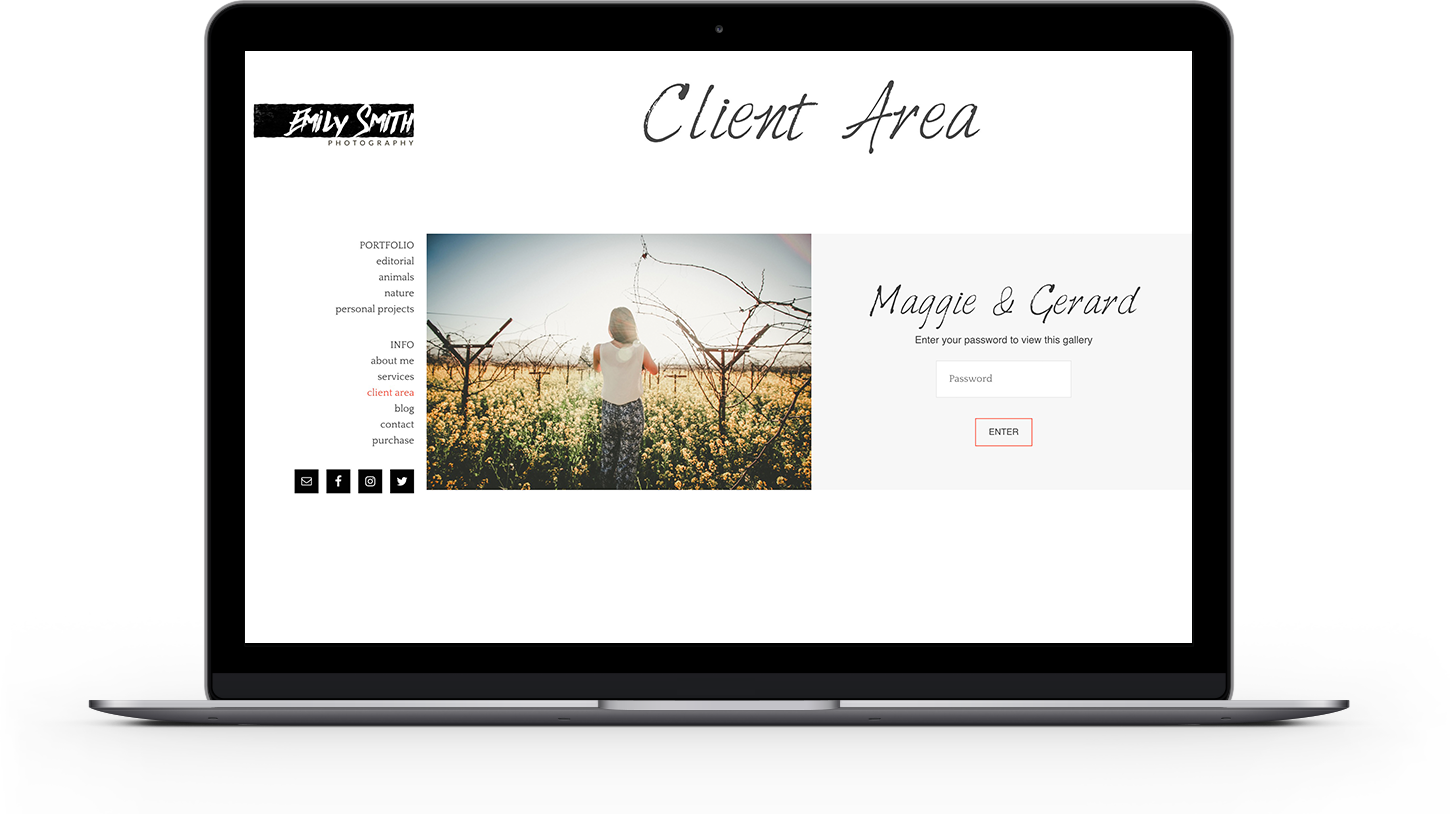 Emily comes with custom made client area with password protected galleries so that you can show your client the final results right on your own website.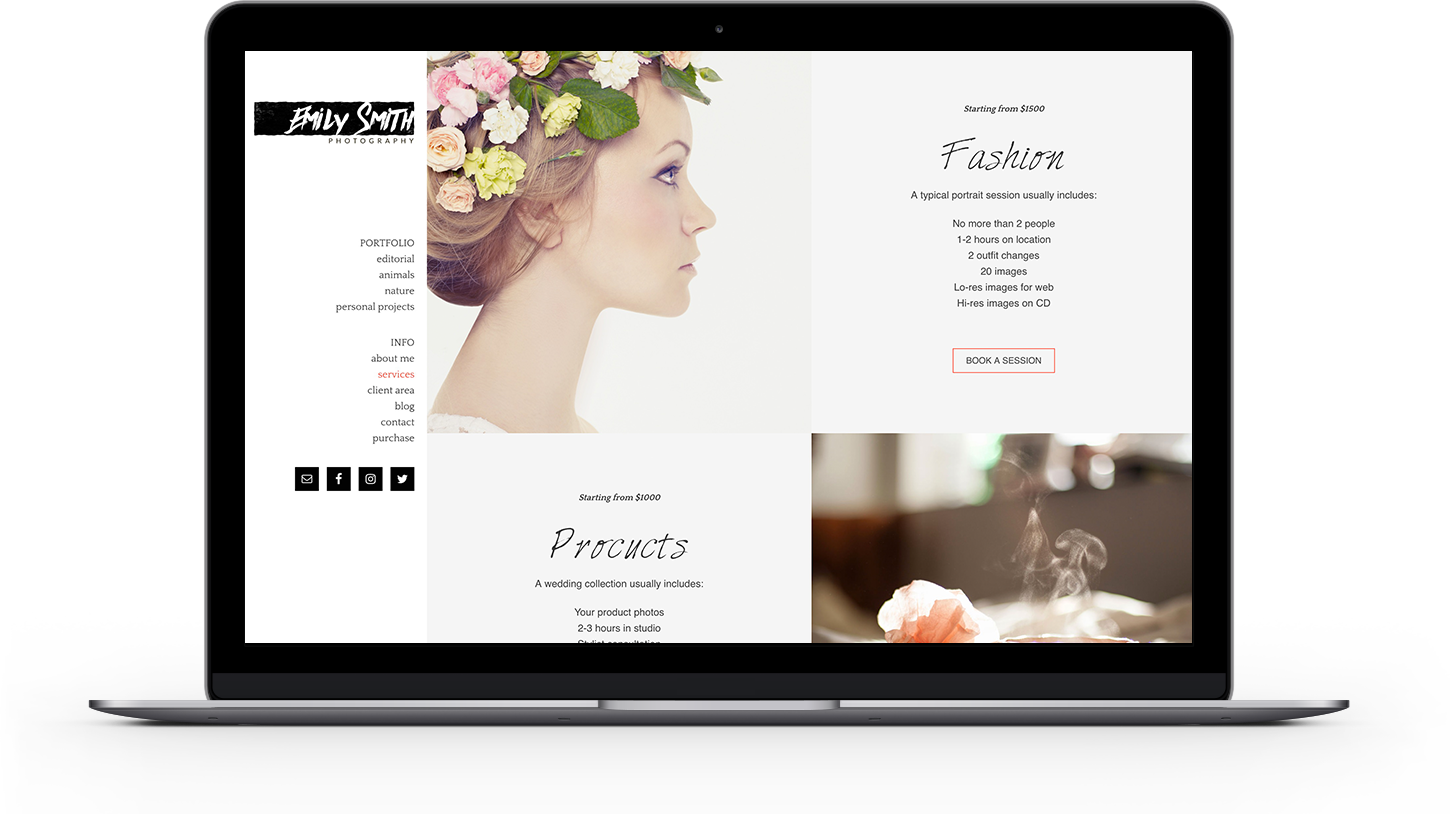 Make your services page beautiful by using Emily's custom made Services layout (great for testimonials and other listicles as well!)
Check out Emily's Demo website now!