Photography Theme
Kameron
A unique yet simple portfolio website design for a unique photographer. Kameron is our all-time best selling WordPress themes, and it's easy to see why. It is highly customizable yet easy to use, fast loading and beautifully designed photography WordPress theme.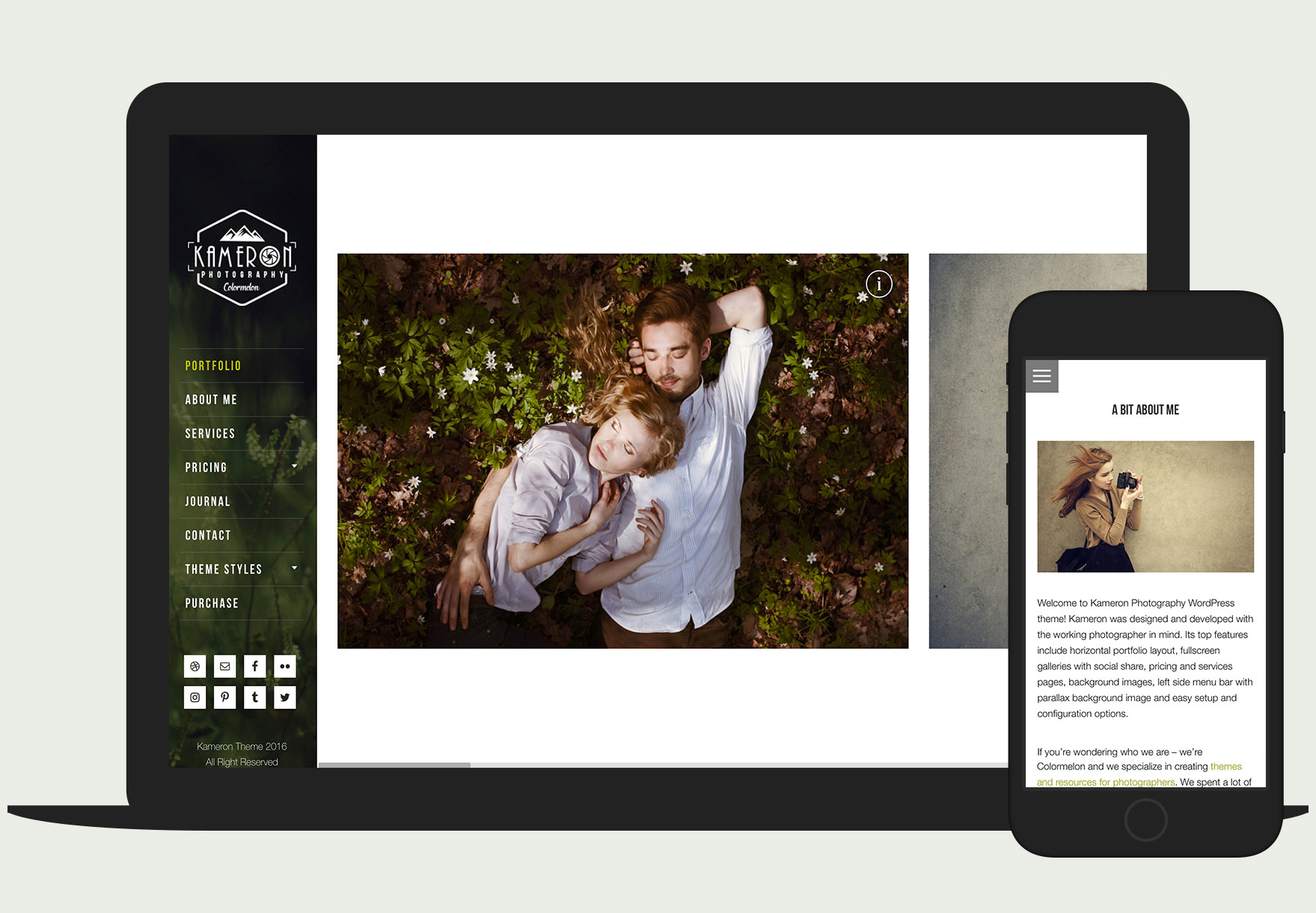 Kameron – Photography WordPress Theme
Kameron photography portfolio theme comes with multiple unique features. Kameron menu area is located on the left side, freeing up the rest of the screen area for your work. From menu background image option to fullscreen page backgrounds, you will be able to set the mood for your website easily, because your images are the key part of Kameron theme.
Custom made full-screen galleries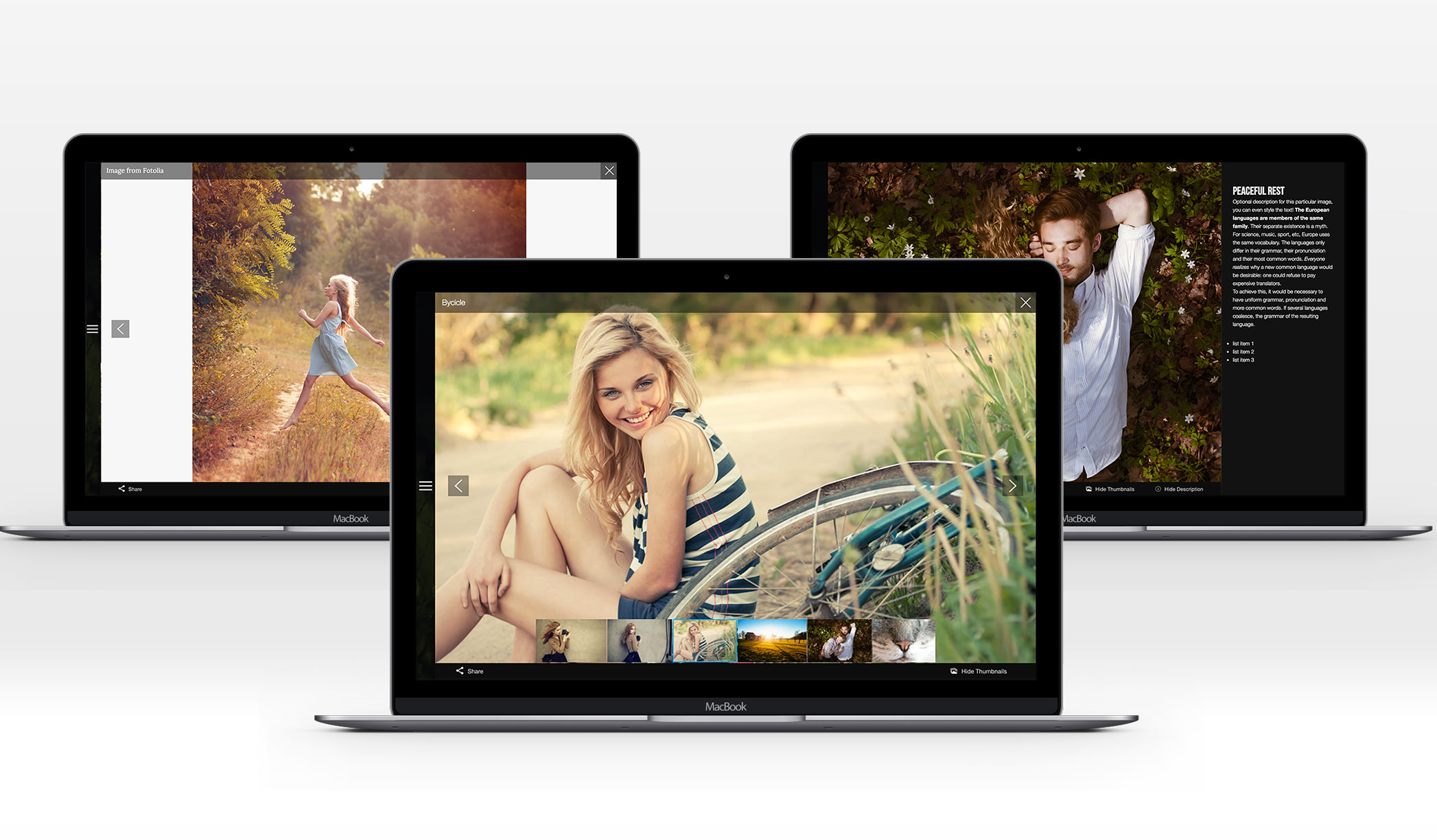 Kameron comes with a unique custom made full-screen gallery that was designed and developed with the photographer in mind. This gallery comes with multiple options that can de turn on and off. These include a description and title area, thumbnail strip, fullscreen image option, scale-down image option, social sharing, gallery color customization and easy access to main site navigation.
Page Background Images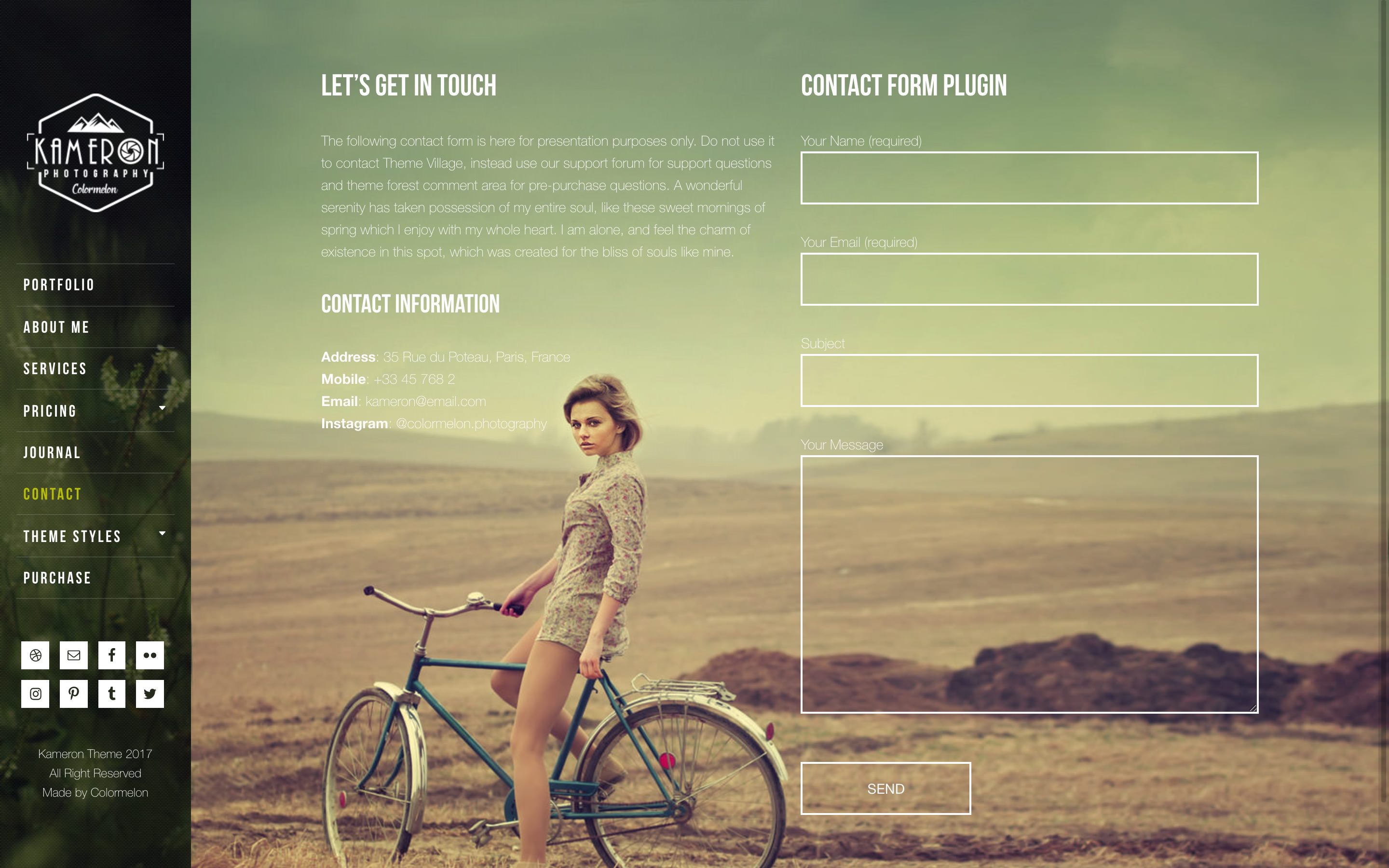 Enhance your user experience and add a bit of "wow" to your site by uploading beautiful fullscreen background images in your regular pages.