Photography Theme
Magpie
Magpie is a simple yet elegant & creative WordPress portfolio theme for active photographers. It's easy to set up, intuitive when browsing and very flexible.
This theme will suit any photographer because it comes with multiple album layouts that support text, has a client area, services page, and other creative layouts that you will love.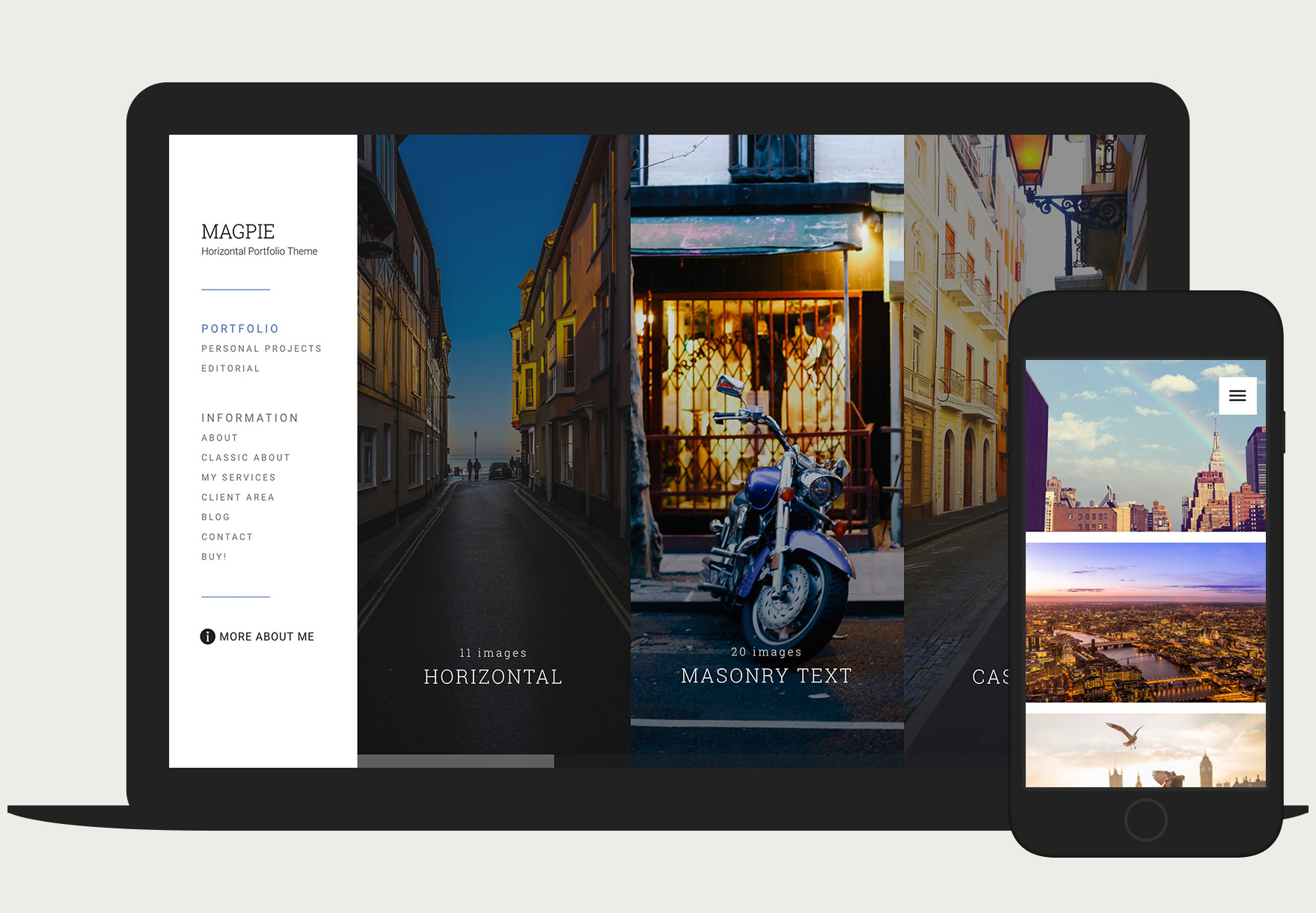 Magpie – Creative Photography Portfolio
Magpie is a great portfolio theme designed for the working photographer. It is simple yet flexible, elegant, minimalistic and clean looking.
Magpie greets its visitors with a fullscreen, horizontally scrolling portfolio page and navigation area that is located on the left side of the screen and is always accessible.
Flexible Portfolio Galleries
Magpie's portfolio galleries or albums can be set up to open in multiple ways. Use one layout for all your galleries of mix and match them!
Horizontal Layout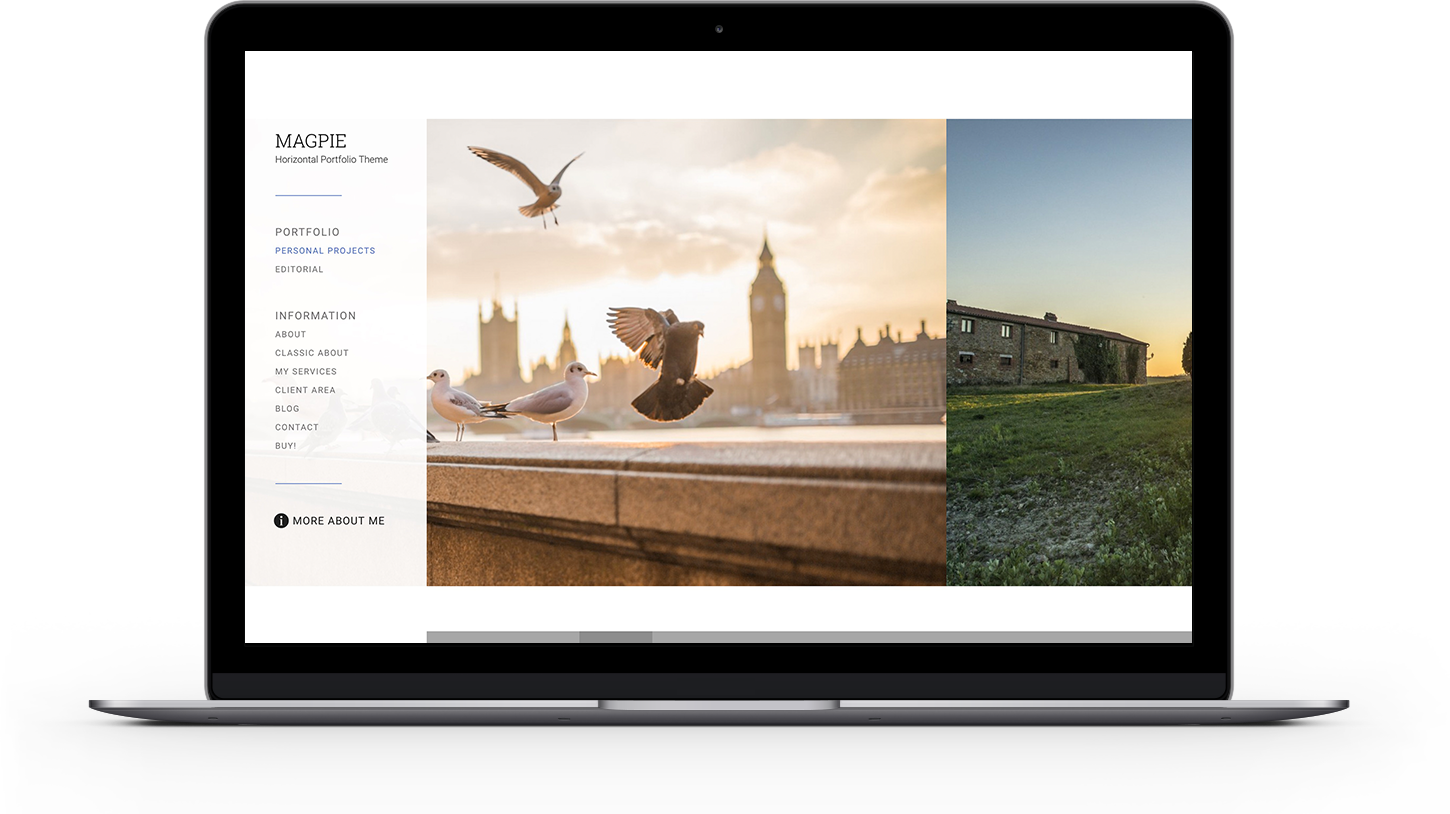 When the horizontally scrolling gallery is activated, the menu area remains fixed to the left side of the screen for easy access but its background becomes semi-transparent making your images show through when scrolling because details like that matter.
Masonry Layout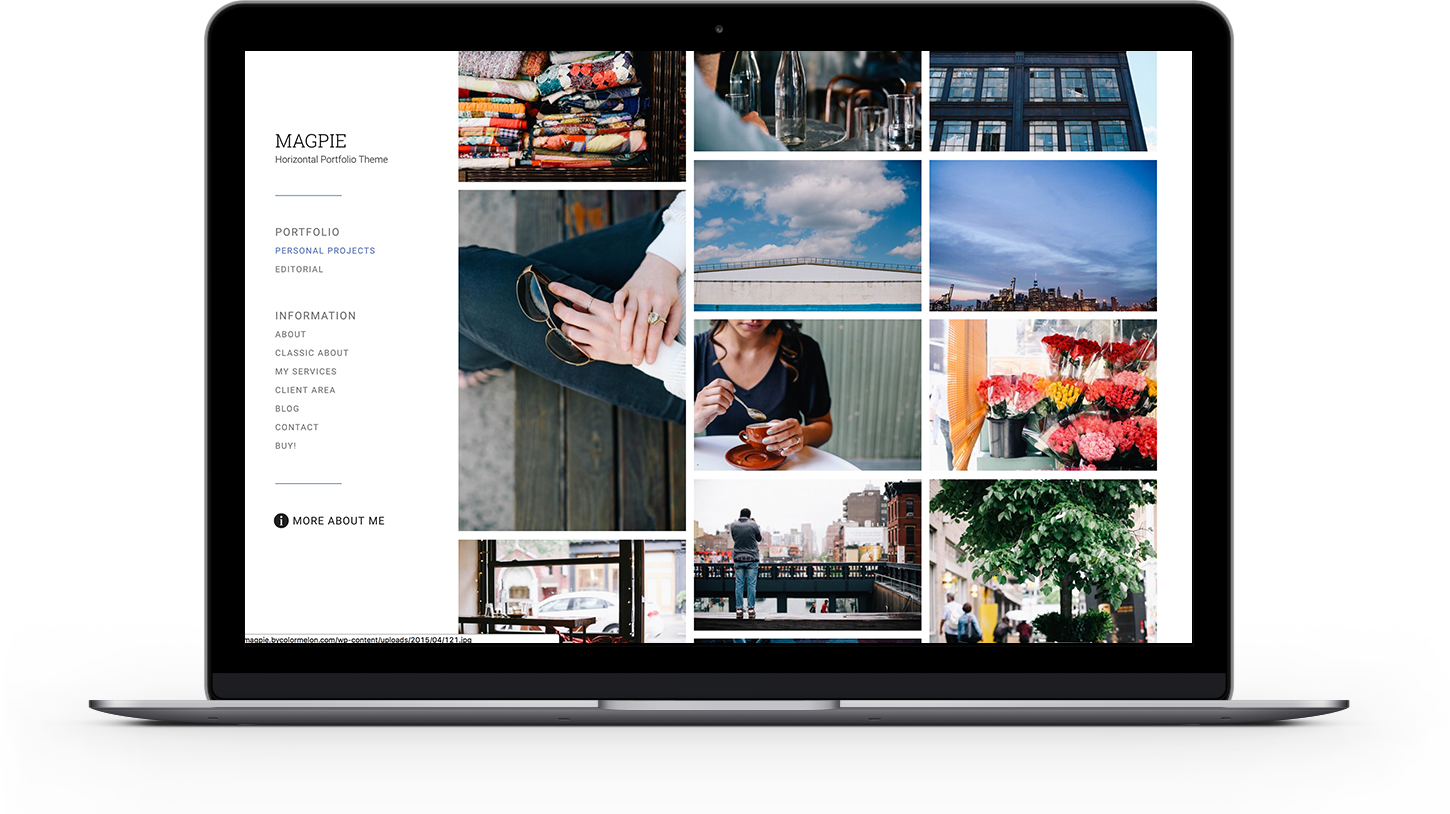 Magpie's masonry gallery is a great way to show off large amounts of content. This layout supports gallery descriptions as well so you can tell the story behind your images.
Case Study Layout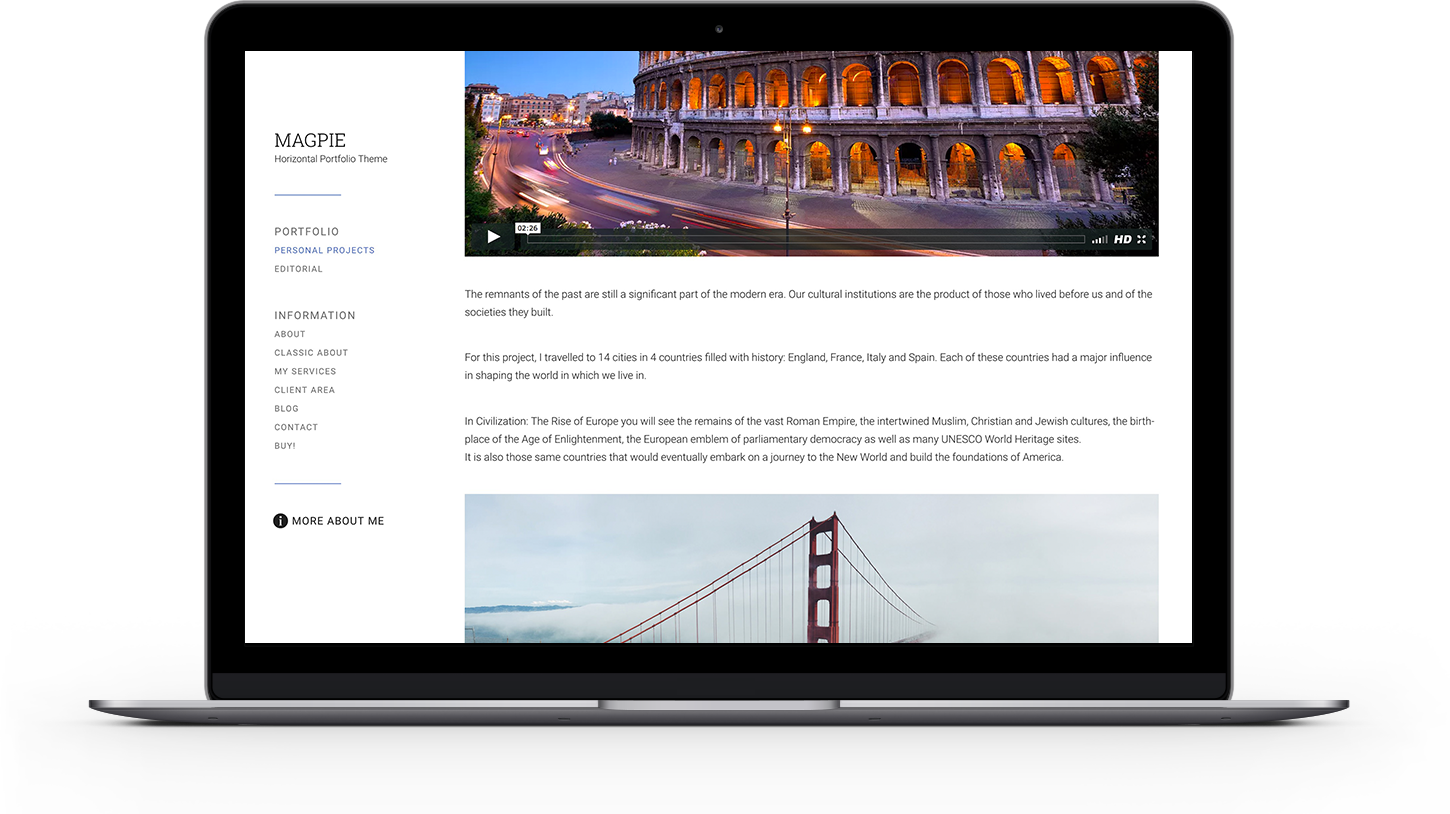 The Case Study layout works just like a blog post area would. In this layout, you can write text, add videos, images, graphics, links etc. It's a black page that you can fill with whatever you need.
Vertical Layout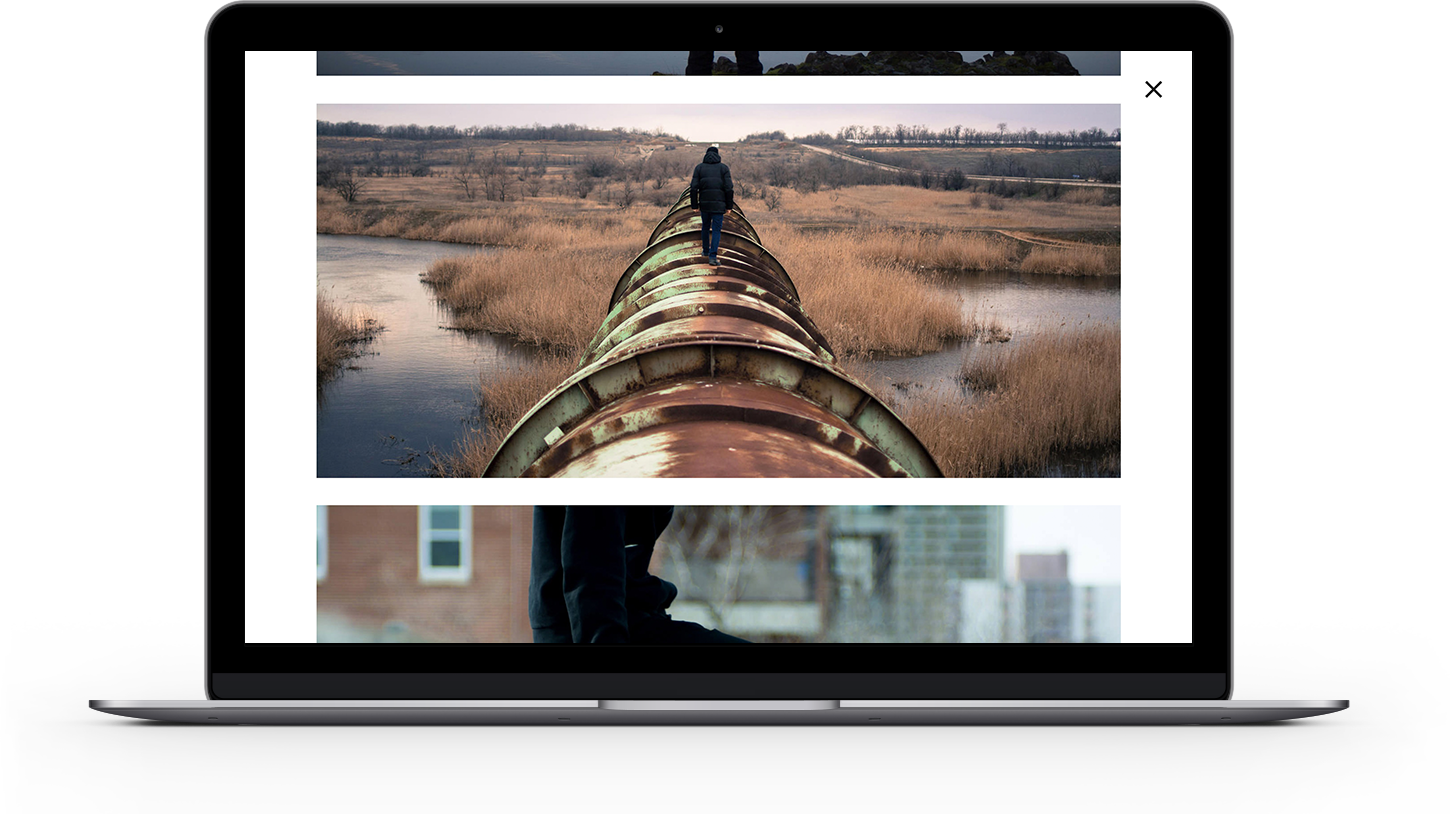 The vertical layout lets you tell a story with your images. Unlike other portfolio layouts, this one removes everything else from your page and leaves only your images.
Blog
A good WordPress theme needs a good blog and Magpie has a great one! Your latest post will show up as the largest one and all others will neatly arrange themselves in two column layout.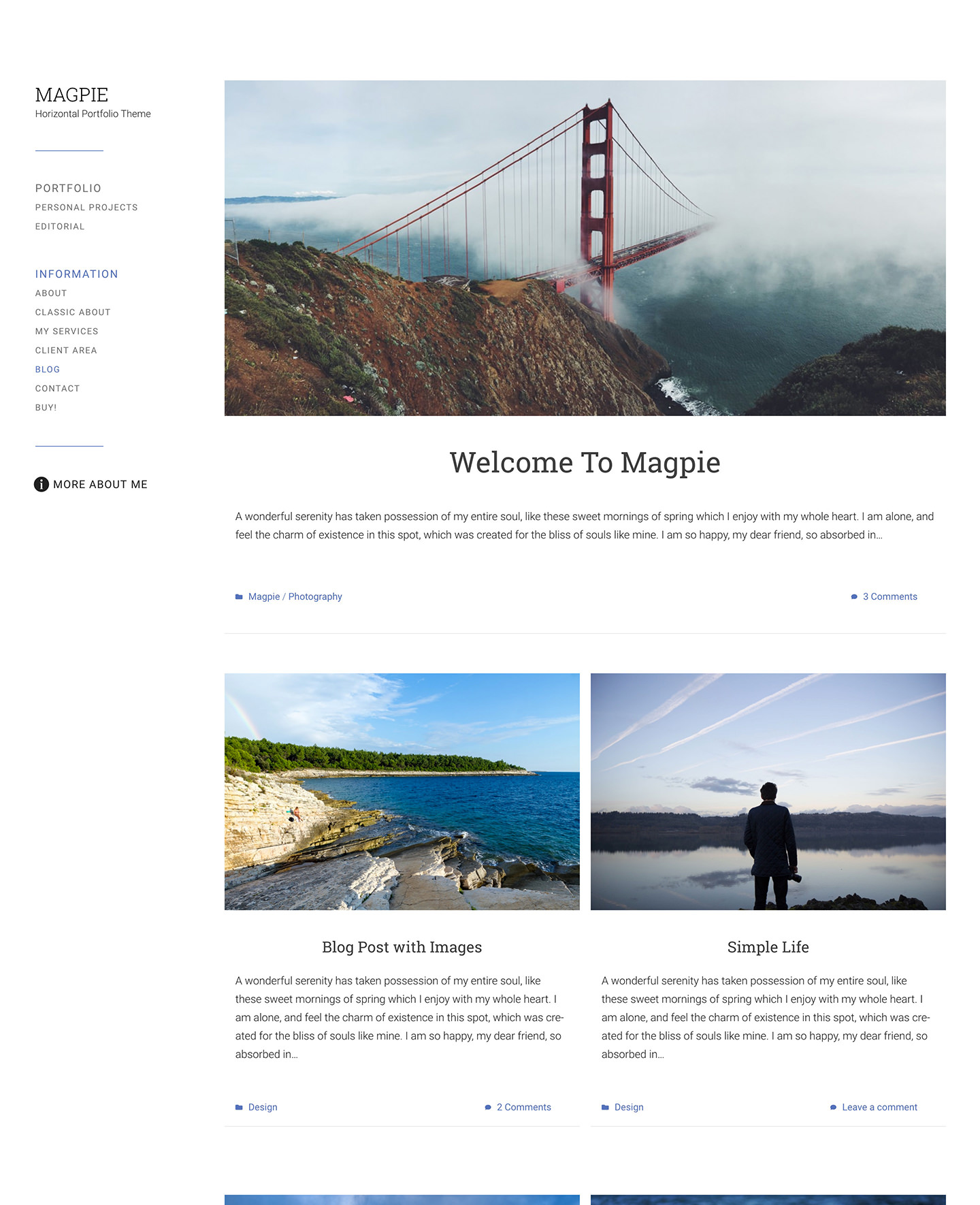 The devil's in the details
As photography theme designers we pay special attention to the little things that ultimately give life and personality to our products. Magpie is filled with little features that make it stand out from other themes in the market.
Off-screen widget area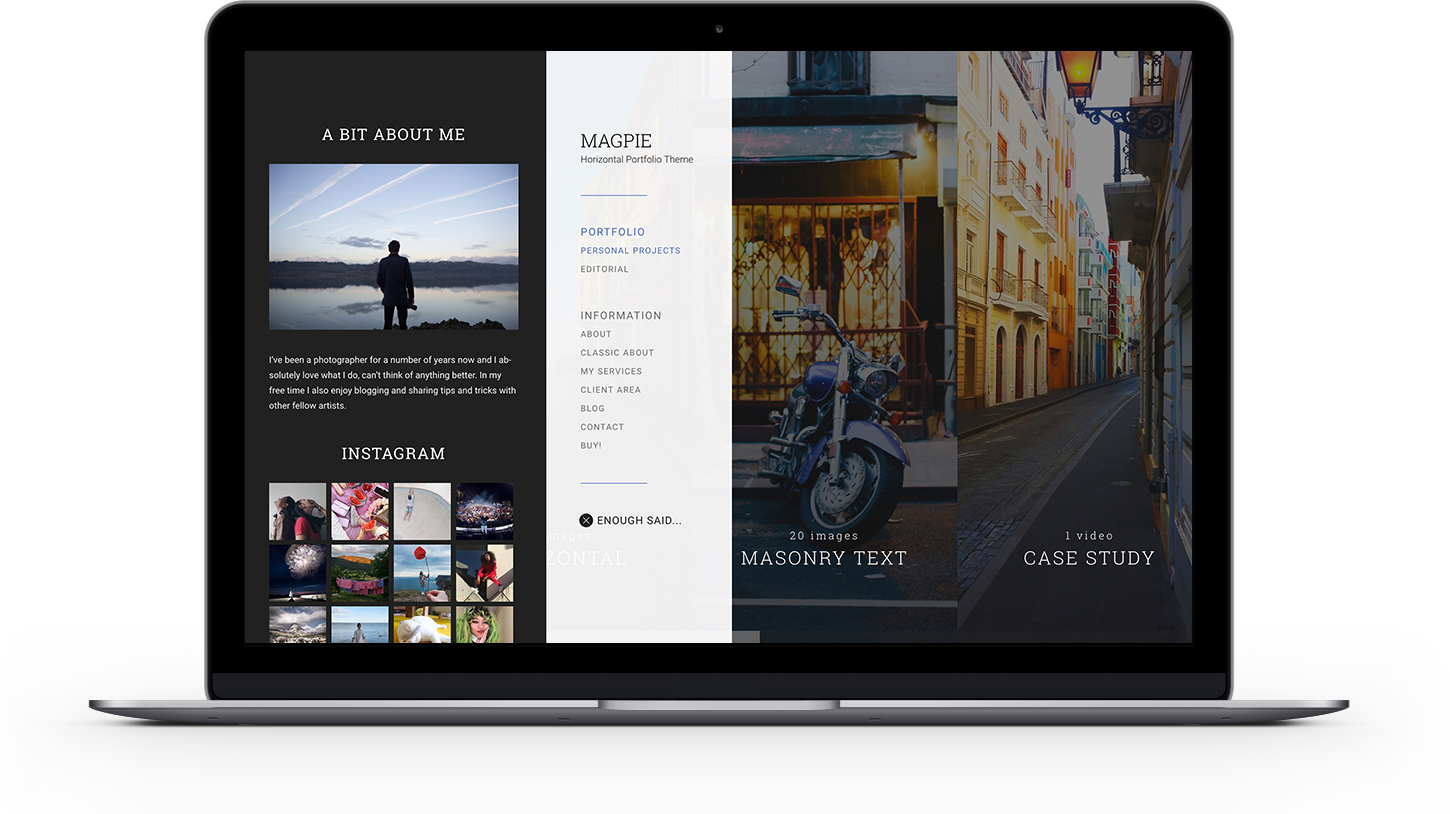 Add a custom button with an icon to your menu area, that when clicked, reveals a sidebar that you can fill with your favorite widgets.
Page Background Images
Contact pages don't have to be boring with this theme! Add a nice background image to any regular page and make it not only useful but beautiful as well.
There's More!
Magpie is a truly powerful theme and to truly appreciate it you need to see it for yourself, so head to the Magpie Demo now!