Photography Theme
Aster
Aster photography WordPress theme is our most sensual and romantic portfolio design. This theme will suit best for photographers who specialize in capturing love stories such as weddings, families, children, and engagements.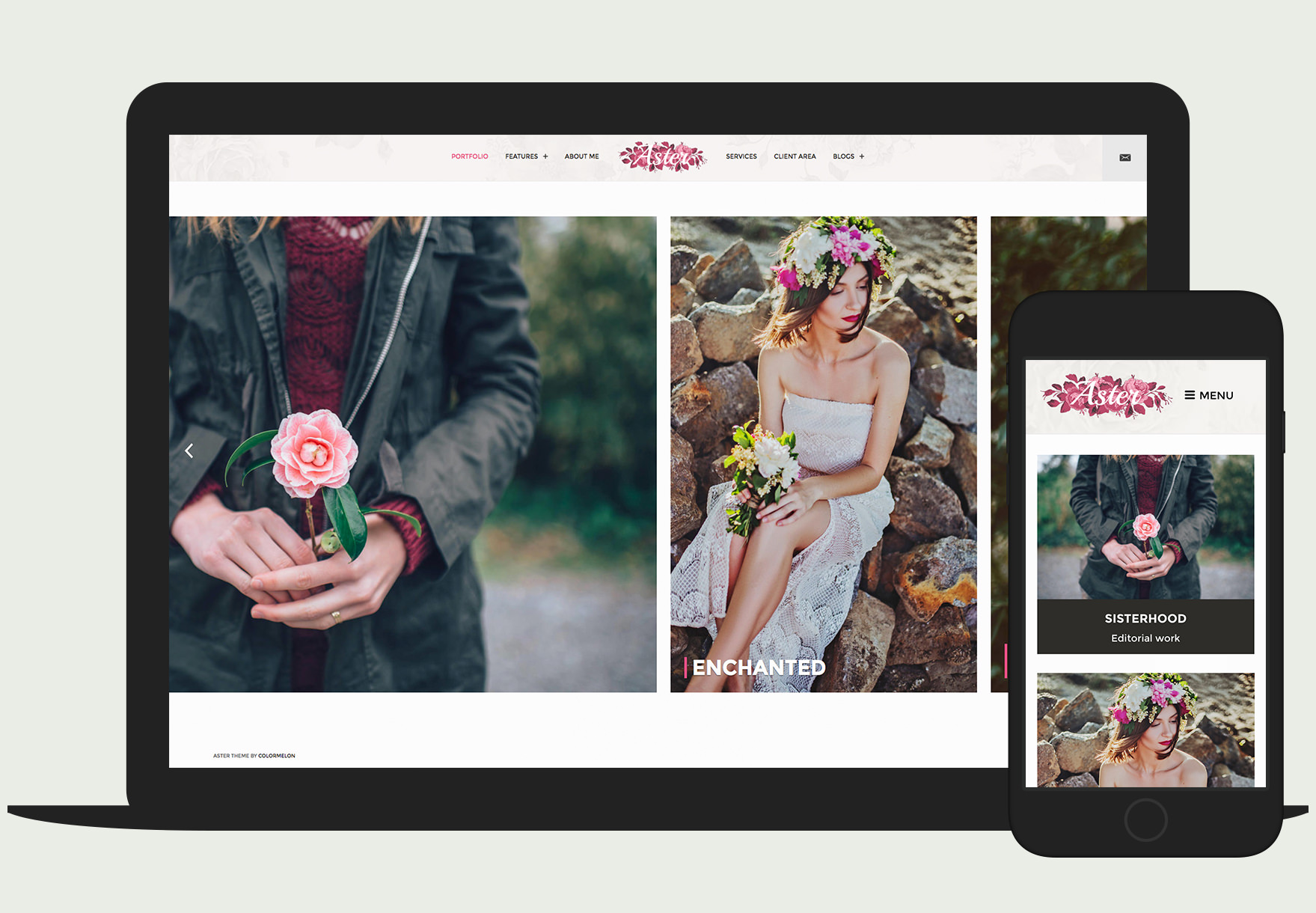 Aster Portfolio WordPress Theme
Filled with delicate patterns, smooth page transitions, and clean typography, this Aster photography theme will take your breath away. This design is bound to stand out from the crowd and make your website the one that people remember and love.
Portfolio images fill the screen helping you tell your stories without distractions. Beautiful services and client area pages are designed to provide pleasing experiences for your clients. Plus Aster WordPress theme is easy to set up and personalize, making it not only beautiful but also a pleasure to use.
Portfolio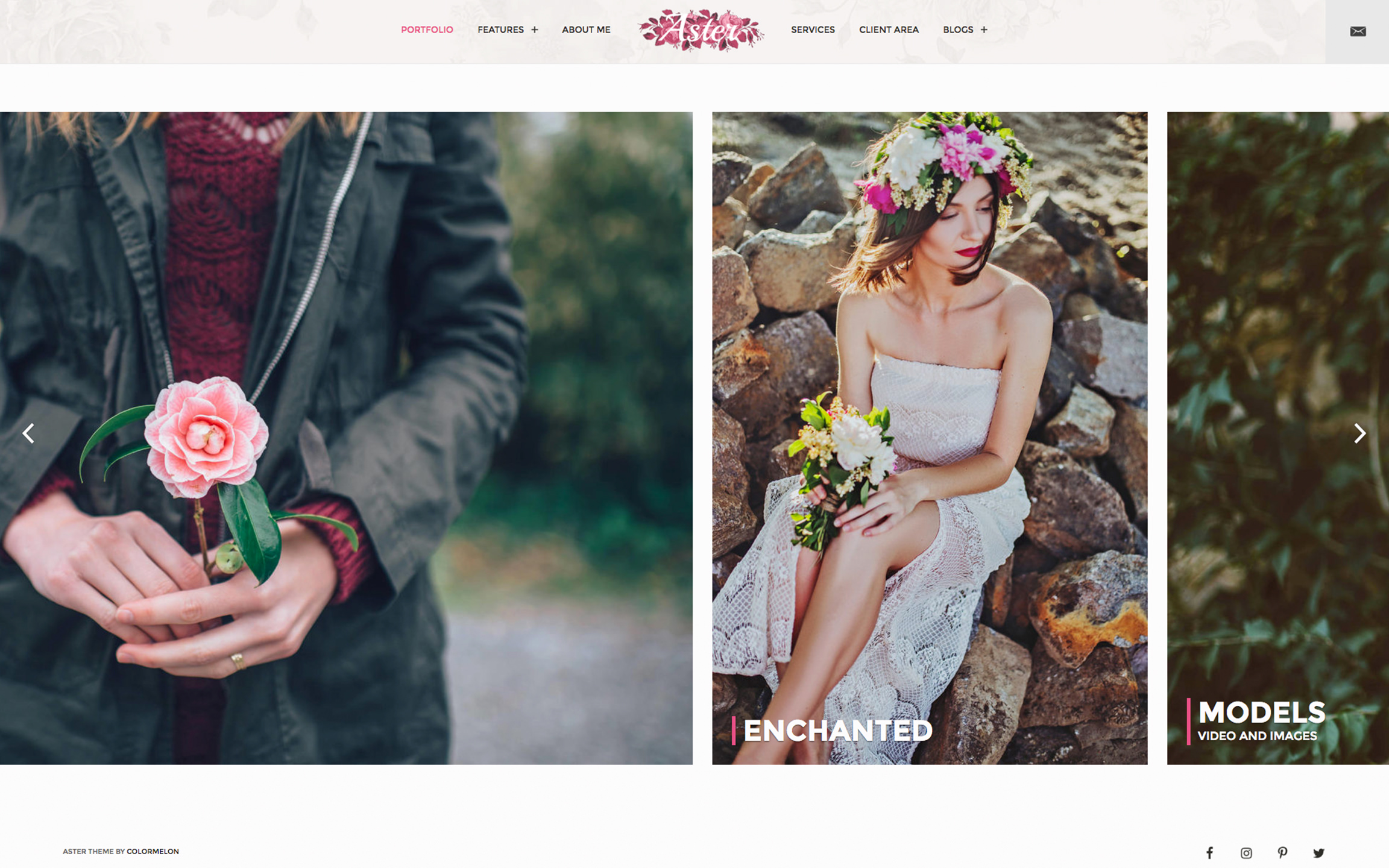 Aster photography portfolio consists of is horizontally scrolling gallery thumbnails that show the gallery title and an optional subtitle. The portfolio can be navigated in four ways – by using your trackpad or mouse wheel, by using your keyboard arrows, by clicking on the left/right arrows on both sides of the screen or by dragging the horizontal scrollbar. This guarantees usability for everyone!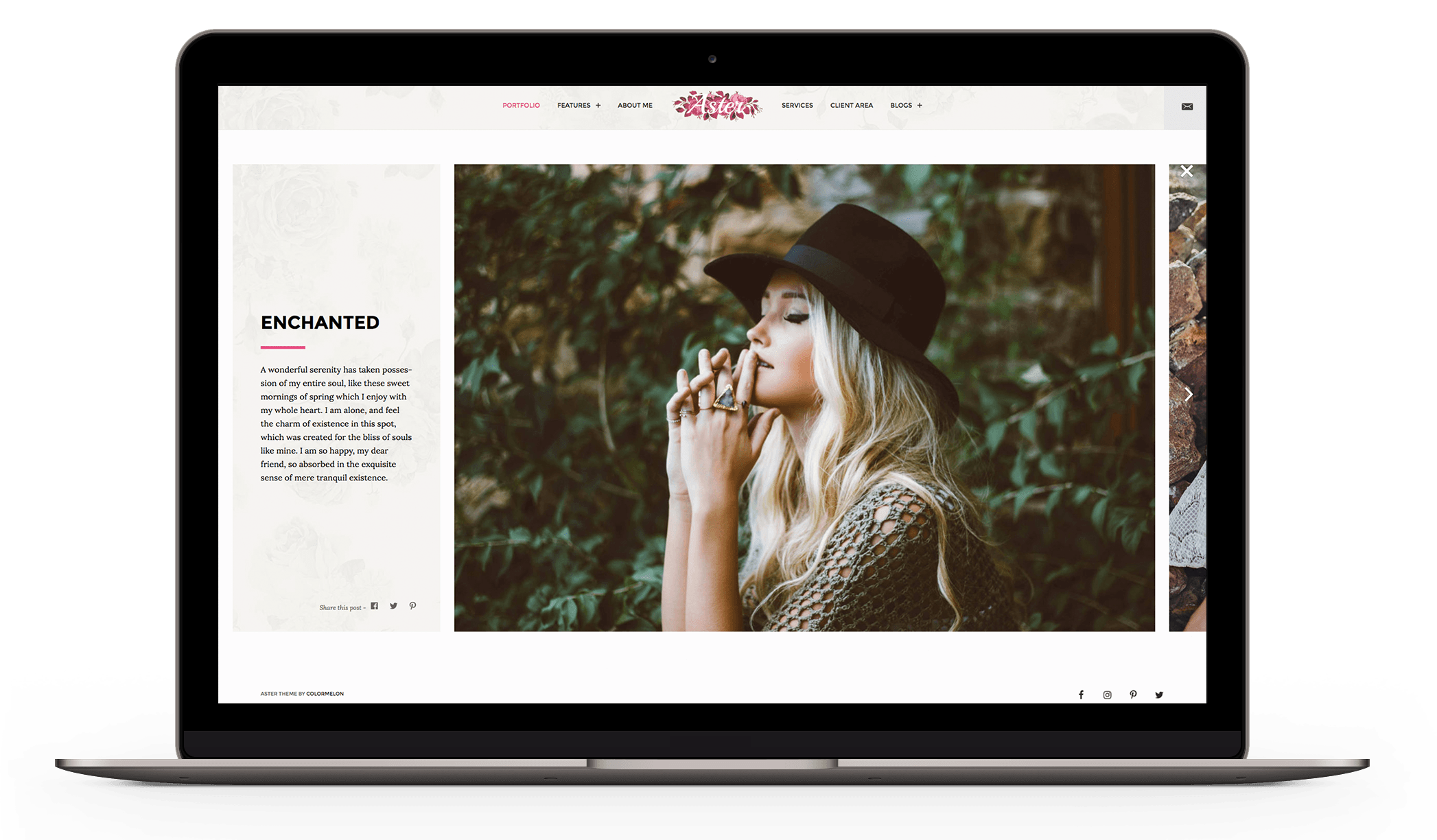 Single portfolio entries come with a description area where you can tell your clients story as well as social share buttons for sharing your galleries to Facebook, Twitter, and Pinterest.
Beautiful Typography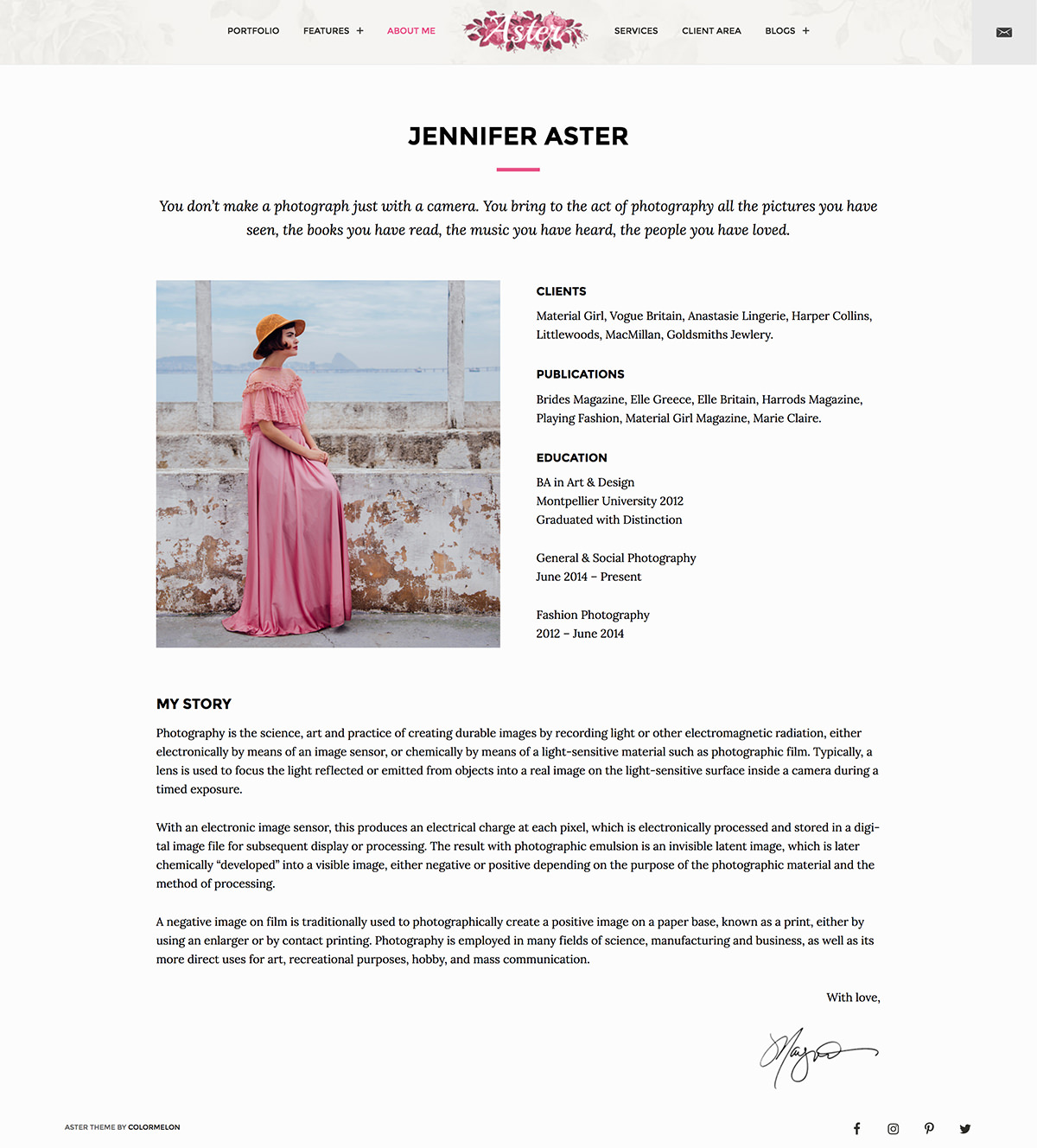 Beautiful typography makes for an enjoyable reading experience for your visitors. Aster features elegant font combinations that compliment the overall design of the theme and it has been tested on devices big and small to make sure that typography looks crisp and clean no matter what device you're using.
A blog that suits you.
Aster photography theme comes with three different blog styles so that you can easily choose the one that works for you and your visitors.
Classic blog layout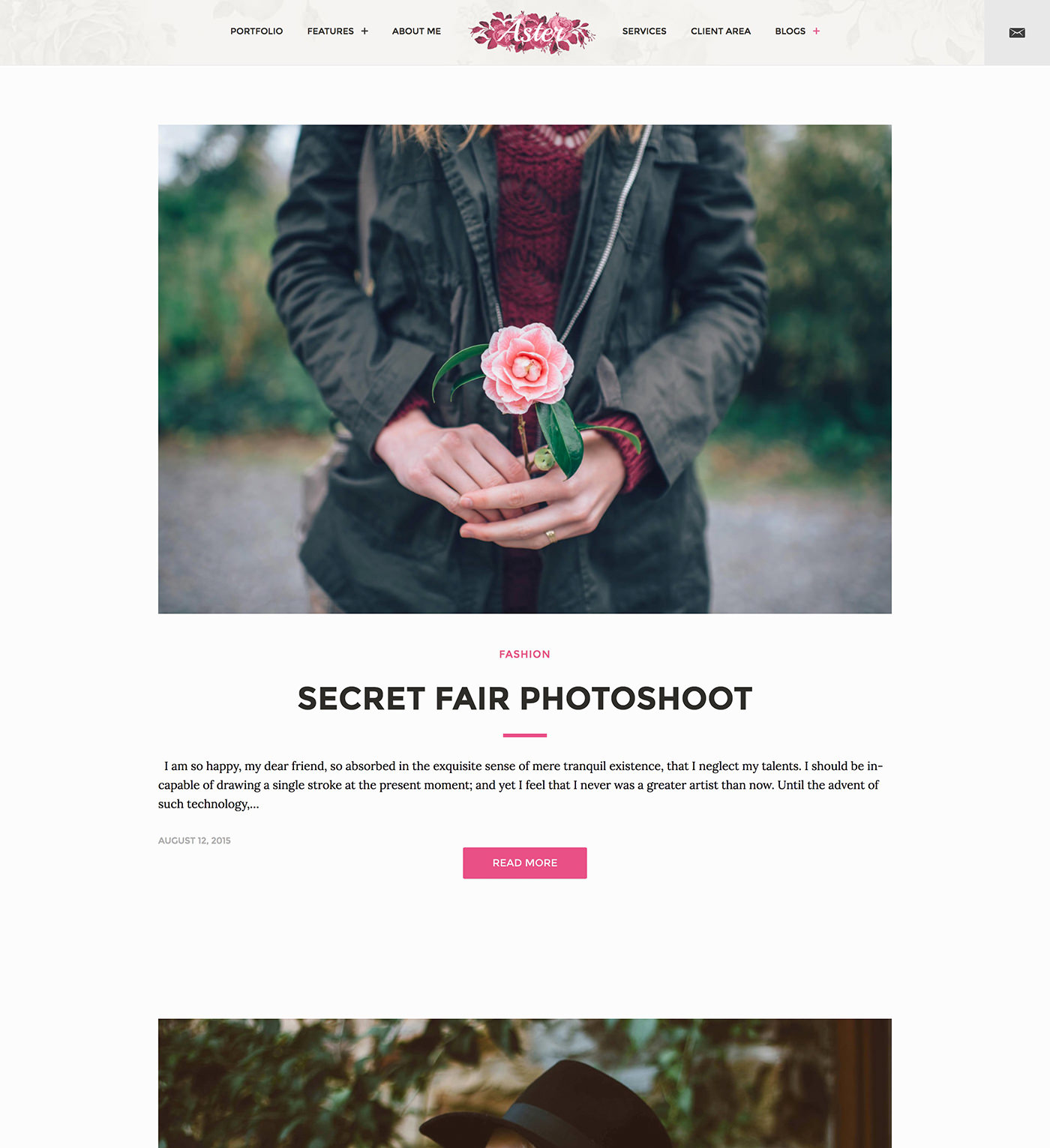 Modern blog layout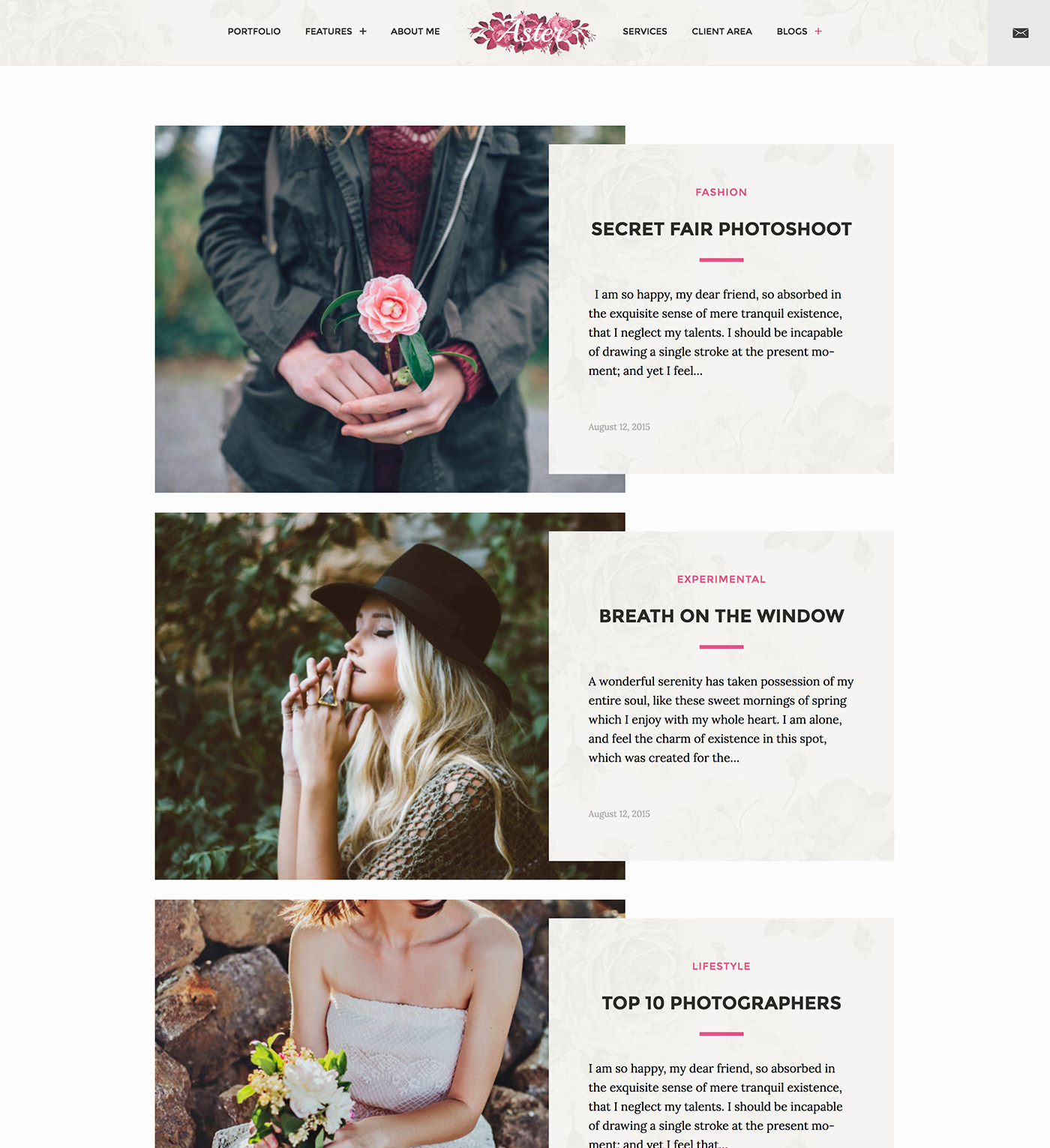 Grid blog layout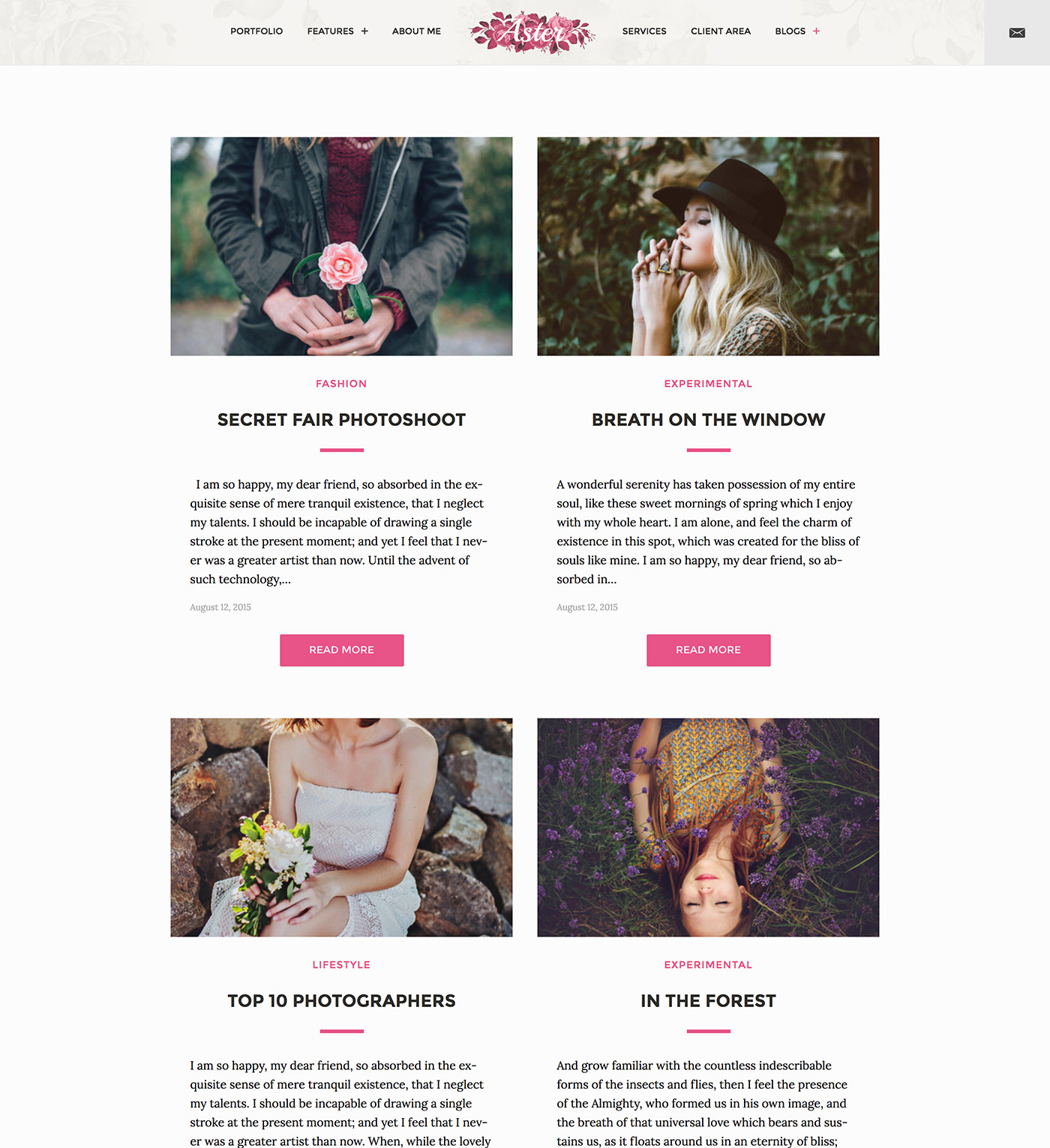 Password protected client area
After shoot communication with your clients will be much easier with Aster!
You will be able to create password protected galleries that only your client can view by entering a password you created for them. Built in selection system will allow your clients to mark the images they like and a special comment area will let you and your clients chat right there in the private gallery.
Customizable appearance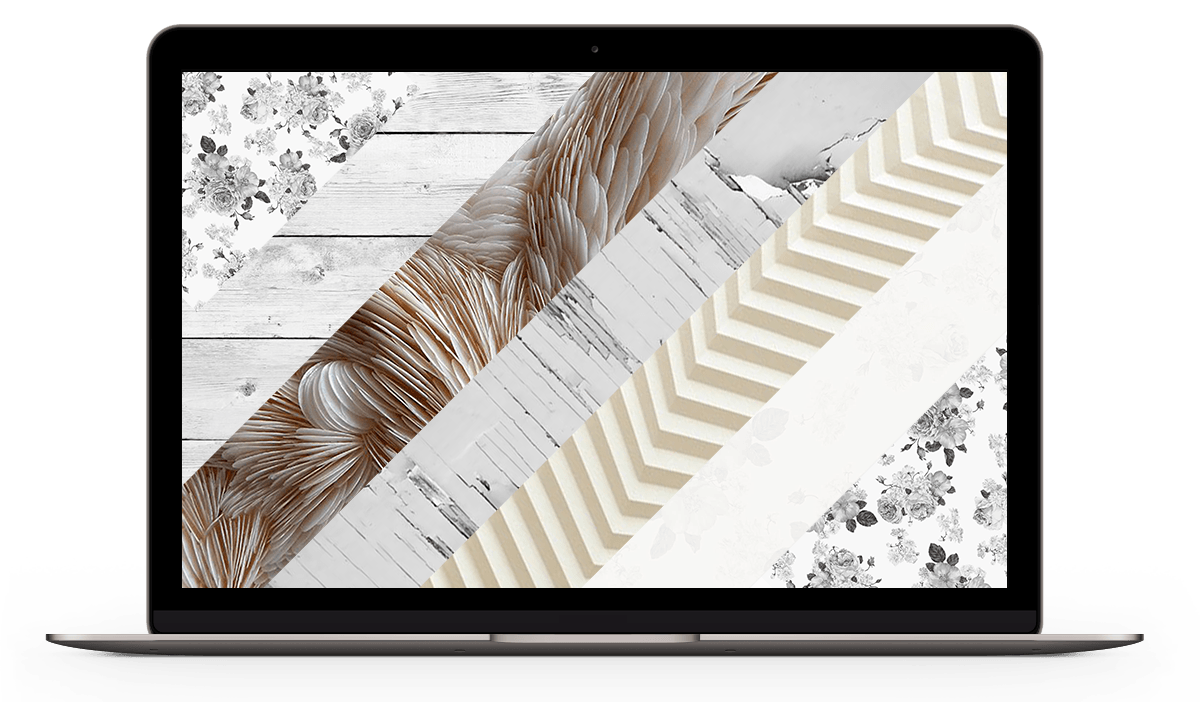 Are flowery patterns not your thing? That's ok because you can upload any background pattern you like and it will show up instead of the flowery one you see on the demo site. You can use any pattern or image on your Aster site!
Patterns are not the only thing that can be customized in Aster WordPress theme! you can also change the main brand color to your preferred color scheme.
The way your website looks determines the way people perceive your work. Aster will help you set a calm, dreamy and charming mood for your personal website while making your photography the center of attention. View Aster Demo now!