Photography Theme
Camilla
Camilla is a modern, unique, horizontal canvas to display your photography work in! We wanted to create something astounding and simple at the same time and this is what we came up with – a minimalistic design that shifts the focus to your work, at the same time glaring with surprising features.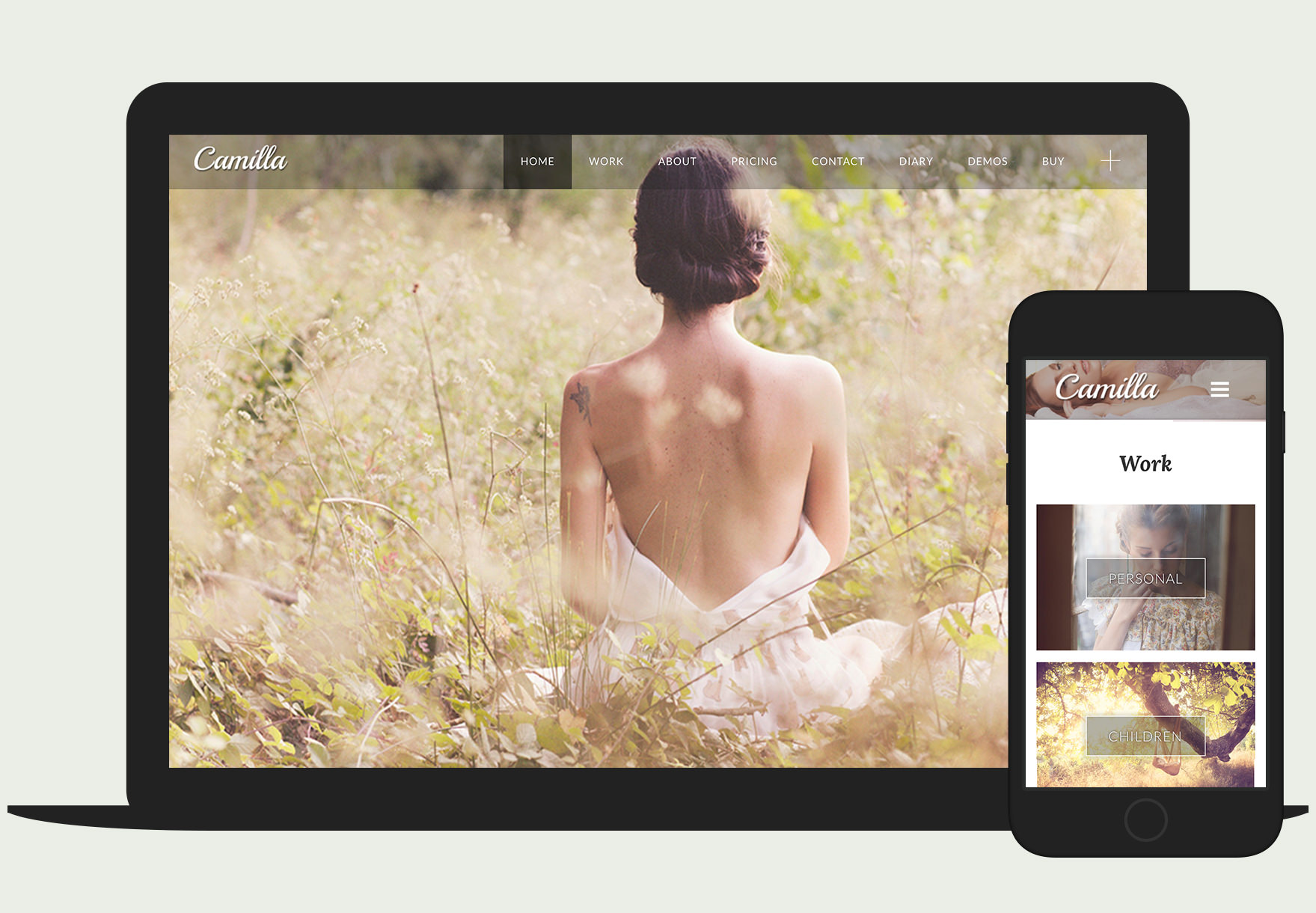 Photography Theme With a Unique Twist
Camilla photography theme is our all time best-selling design that looks and acts like no other theme out there. Click here to see Camilla demo live because it must be experienced in order to fully appreciate it.
Camilla is a horizontally oriented portfolio theme with one-page inspired navigation, full-screen galleries, pricing page, homepage slider and more.
Horizontal, Customizable Portfolio Pages
Camilla horizontally scrolling portfolio can be customized in multiple ways.
You can turn on and off gallery titles,
Change the width of gallery cover images,
 Make the portfolio page scrollable or fit the width of the screen,
 And of course, you can have as many or as few portfolio pages and galleries as you need.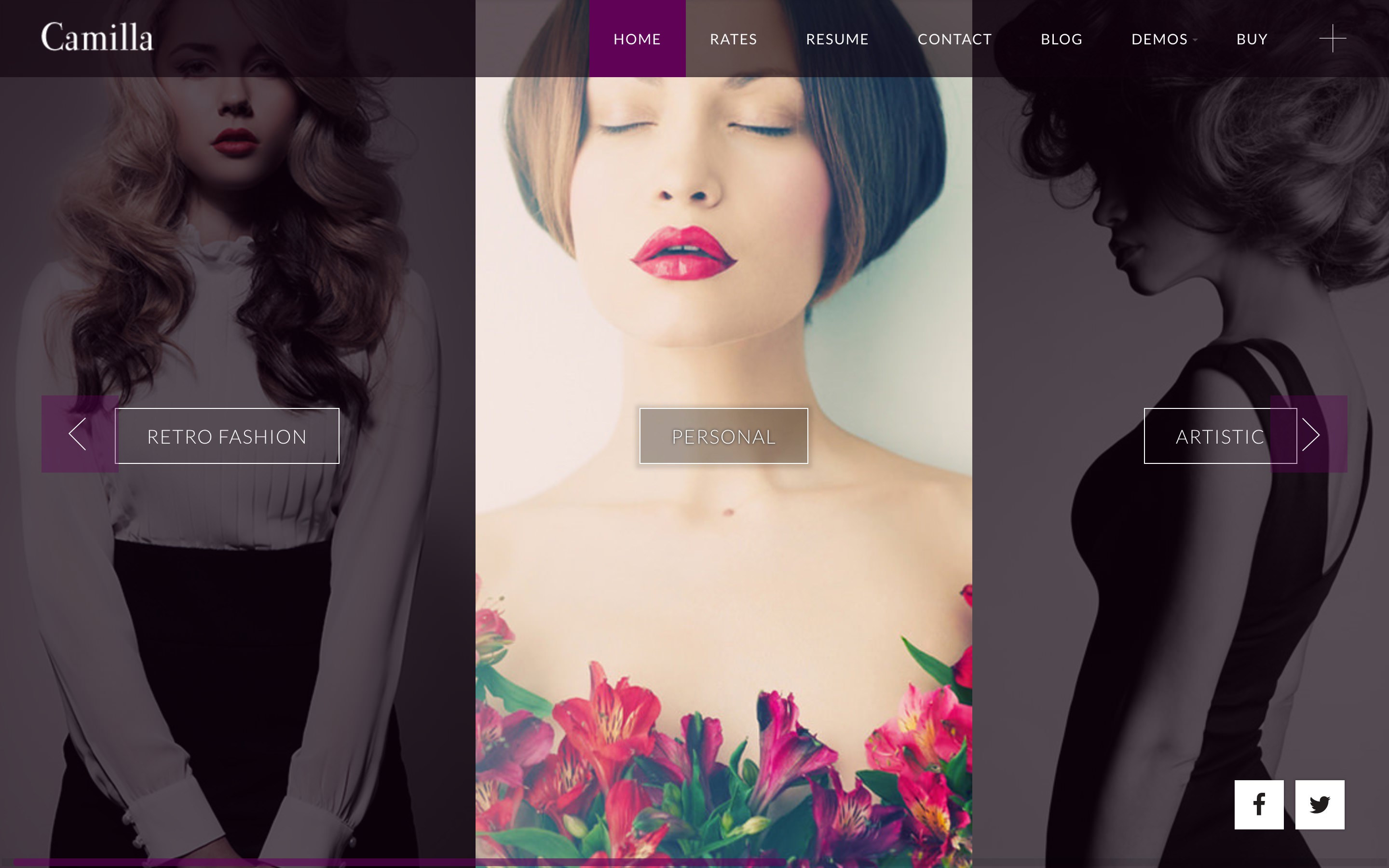 Portfolio page within a portfolio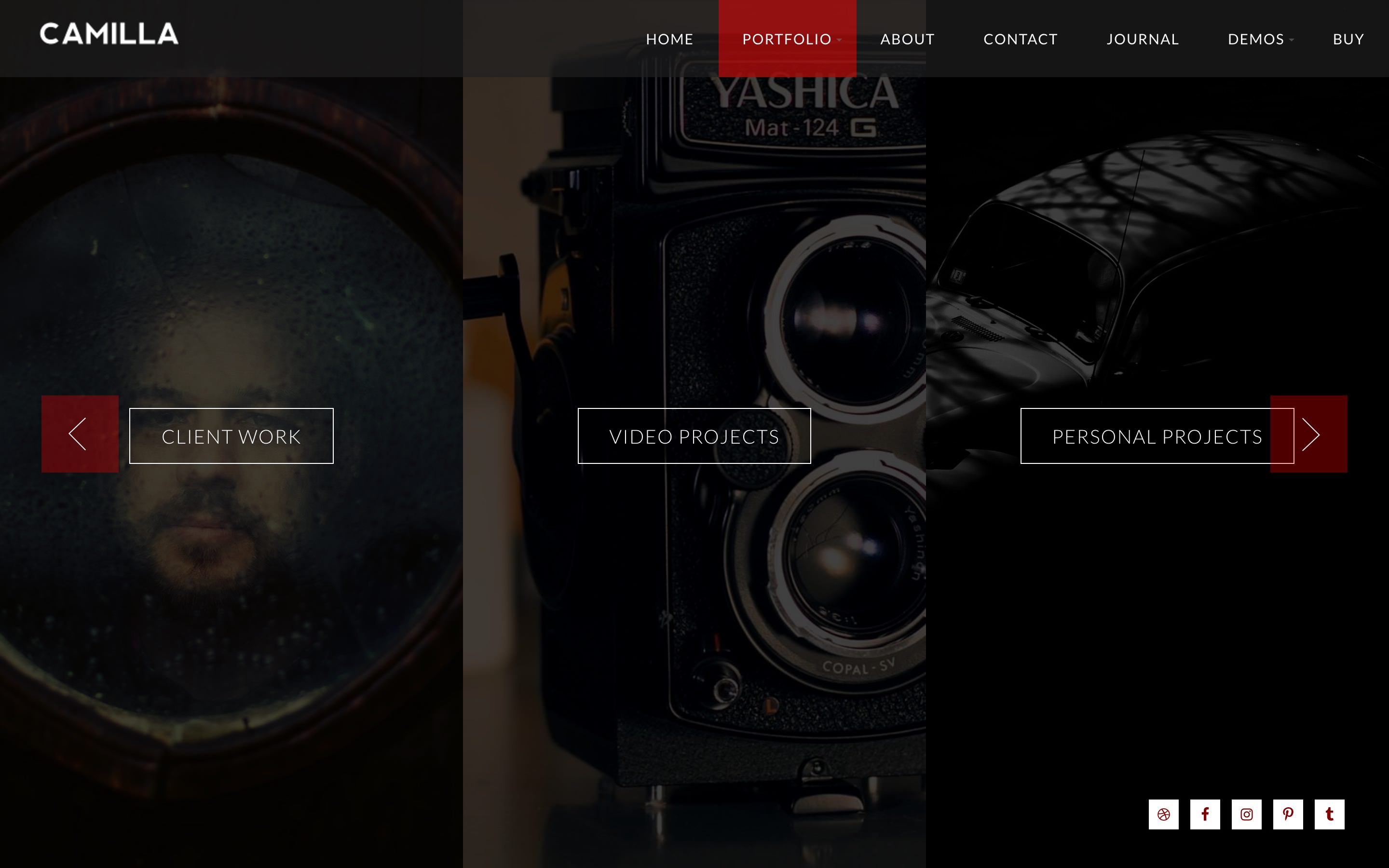 With Camilla theme, you can create a portfolio page whose entries open up another portfolio page with different galleries. Opening up a variety of possibilities.
Full-screen galleries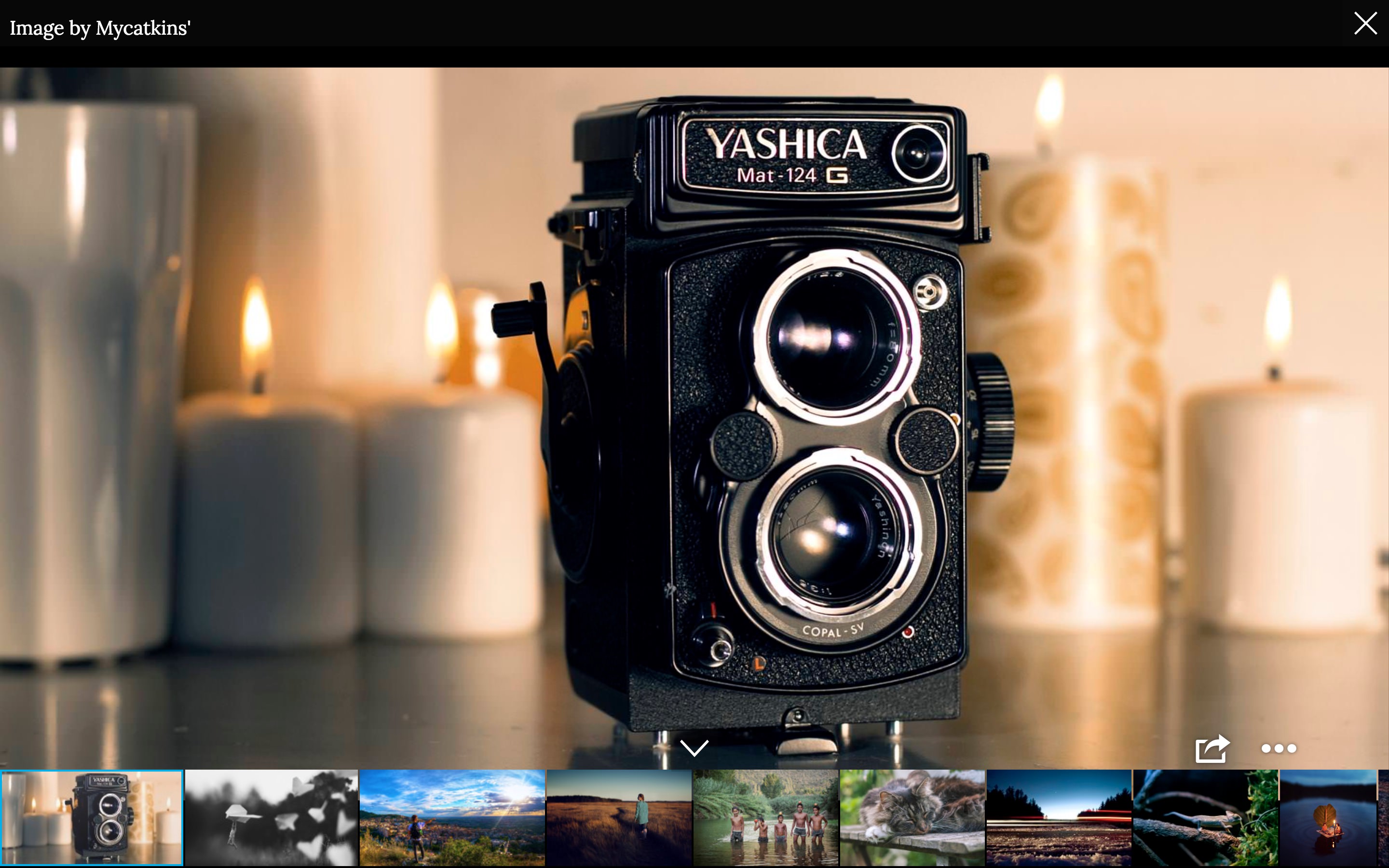 Each portfolio entry opens up is a large full-screen gallery that supports videos, thumbnails, social share and optional description for each image you upload.
 Stylistic Features
Camilla is filled with little, stylistic features that make the whole browsing experience more memorable.
Page background images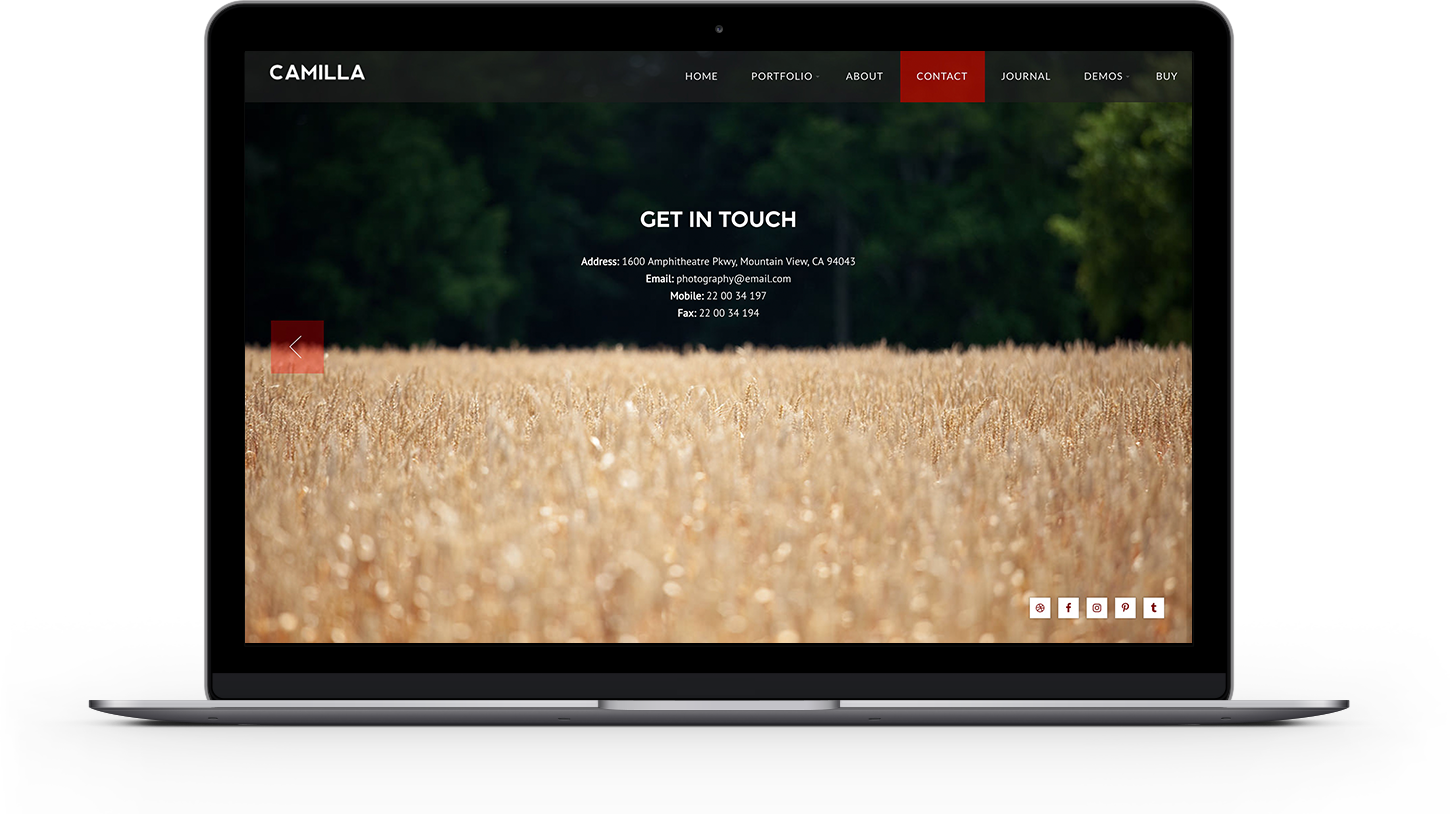 Upload your best images as a page background for any regular page.
Pricing tables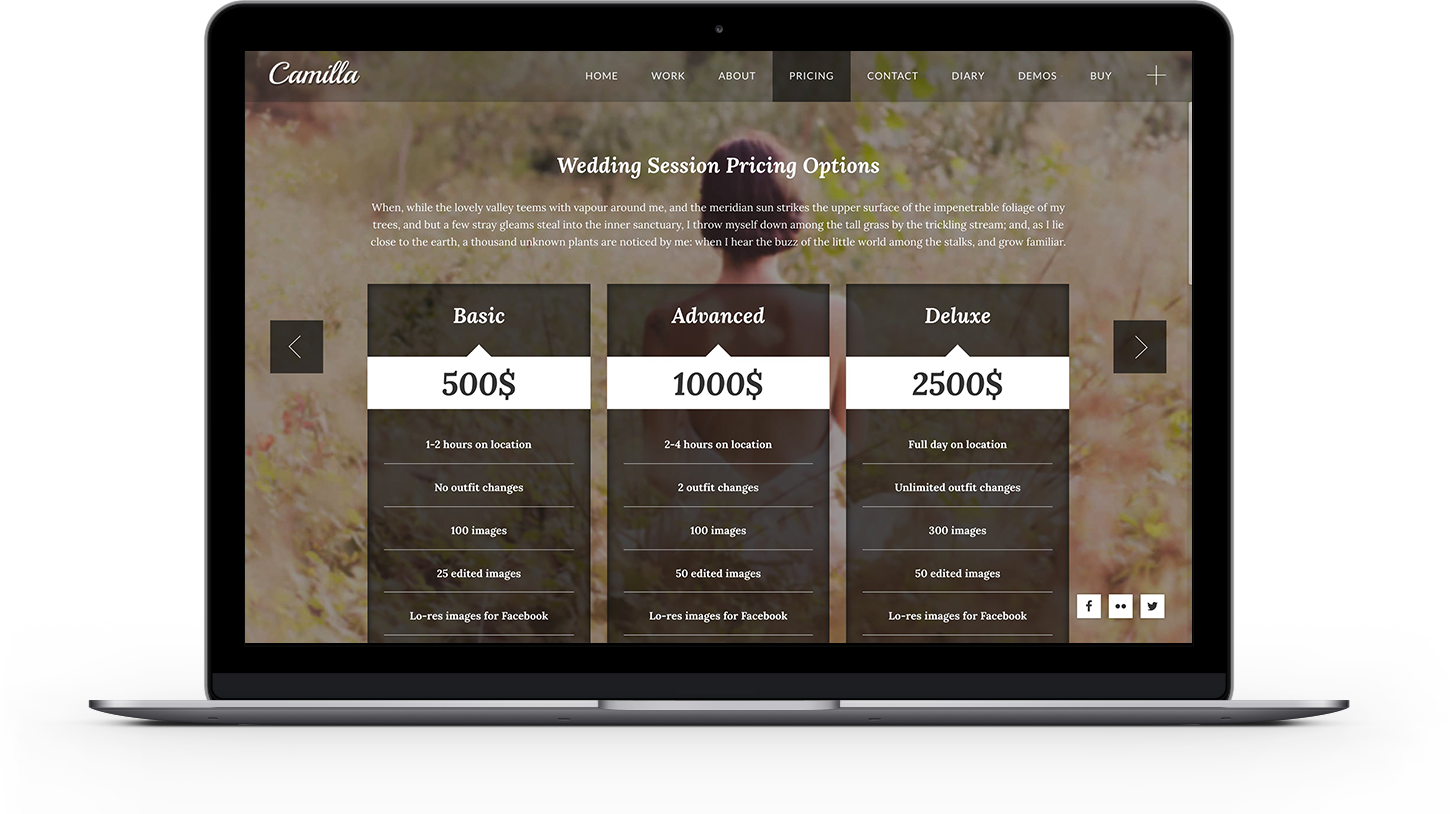 Describe your services and the estimated pricing by using Camilla pricing tables. And by the way, make them your own by changing the text and colors!
Full of pleasant surprises!
Camilla is a truly unique theme, full of pleasant surprises, so go ahead and explore Camilla demos now. (There are three demo variations, so make sure you check them all out!)