23 great Graphic Designer portfolio examples for inspiration
If you're a freelance graphic designer, illustrator, brand designer, logo designer, or any other digital designer you must be here because you need a proper portfolio website to showcase your work and get your dream clients. But how should a proper design portfolio look?
There are so many layouts, color schemes, styles to choose from that it can get really overwhelming really fast.
Often looking at other graphic designer portfolio websites can be helpful when deciding on how you want your own portfolio website to look.
By looking at graphic design portfolio websites created by other fellow creatives, you can better understand what works and what doesn't work for you. You can take note of how other designers choose to showcase their work. How they arrange important information and what should be included in a good portfolio website.
So let yourself get inspired by out pick of 20 great illustrator, creator, and graphic design portfolio websites!
1. Stacey Uy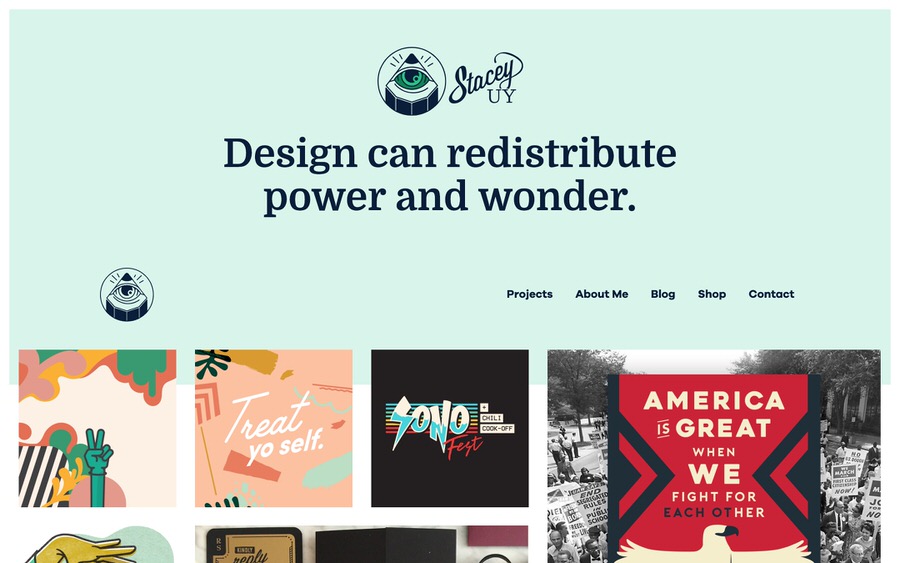 2. Dominic Flask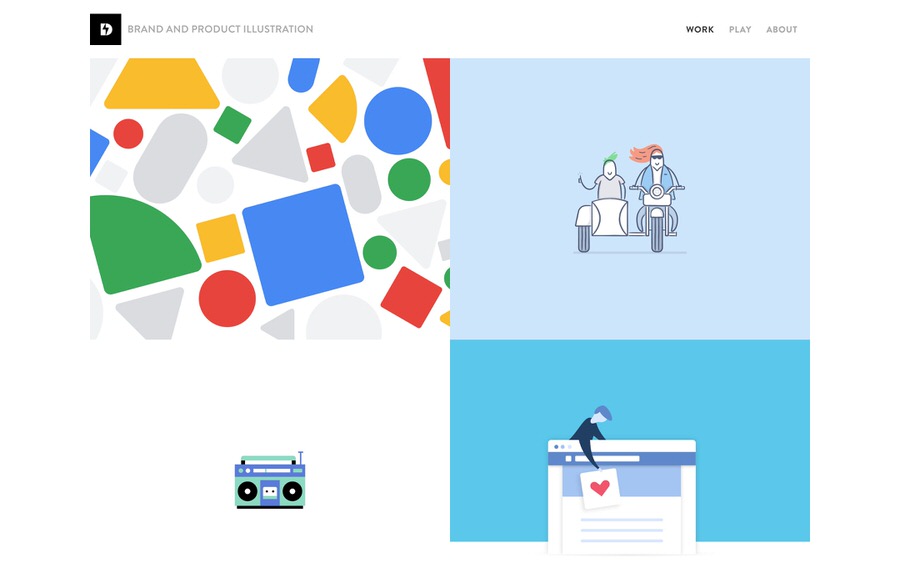 3. Tim Householter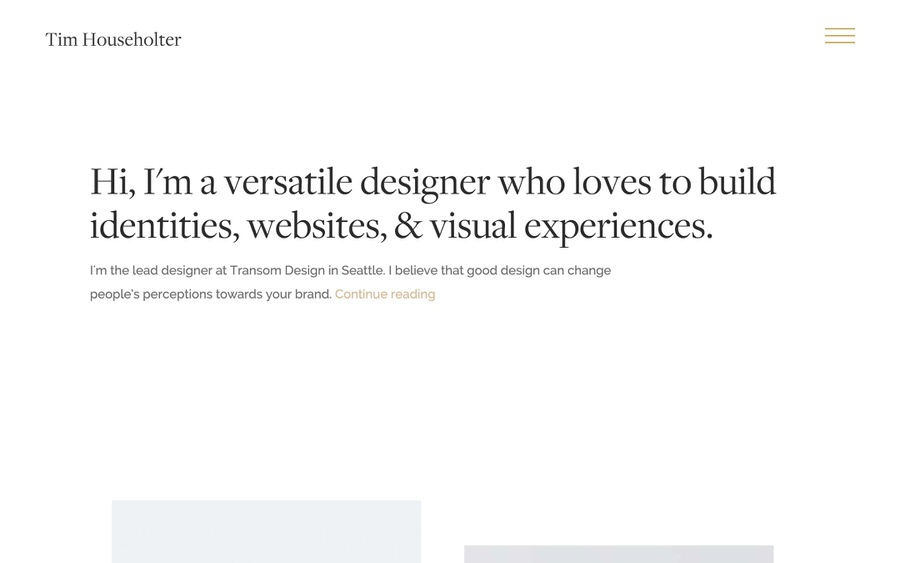 4. Jamie Bartlett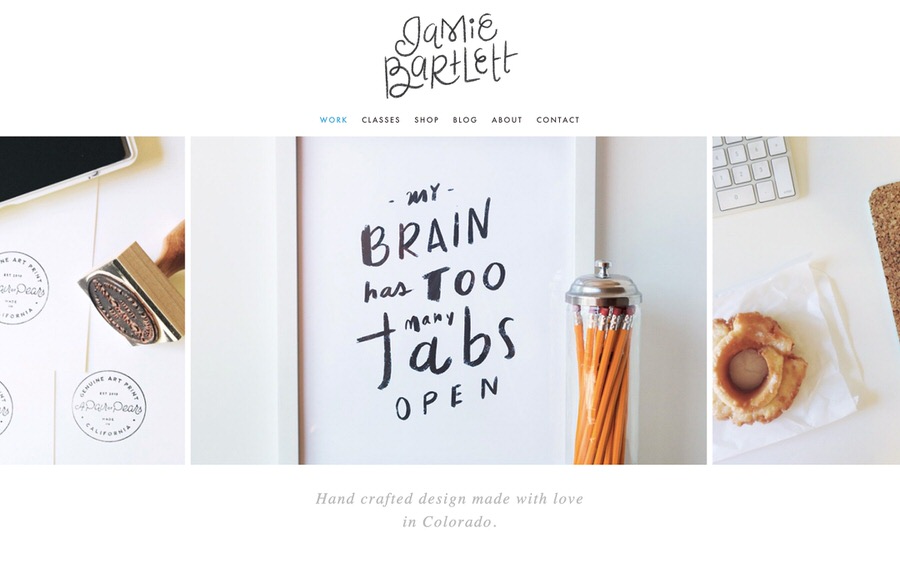 5. Ilana Griffo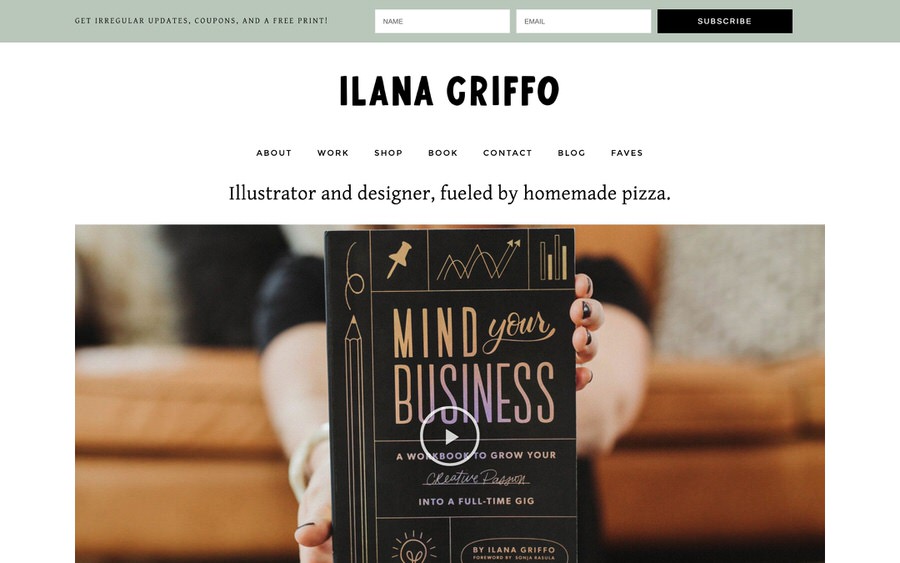 6. Kelly Romanaldi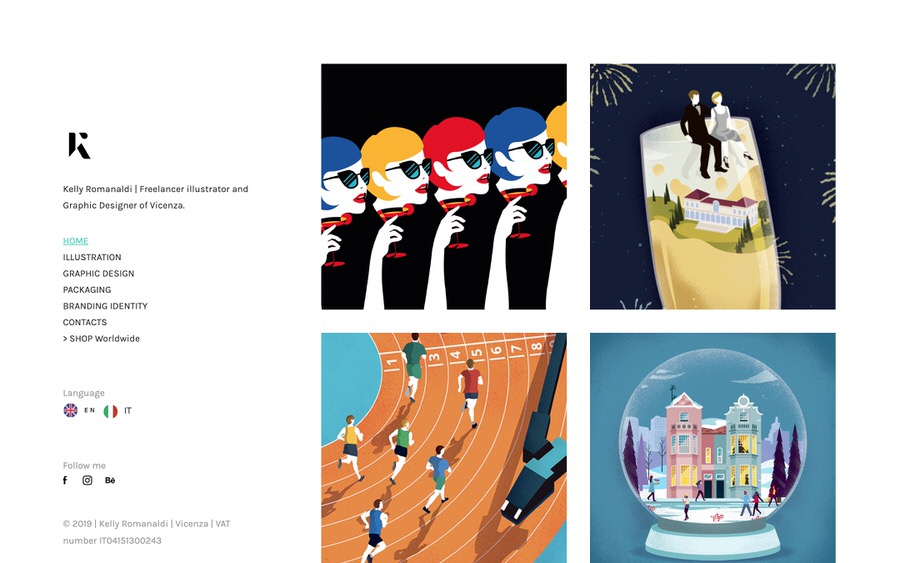 7. Alex Coven
8. Ismael Barry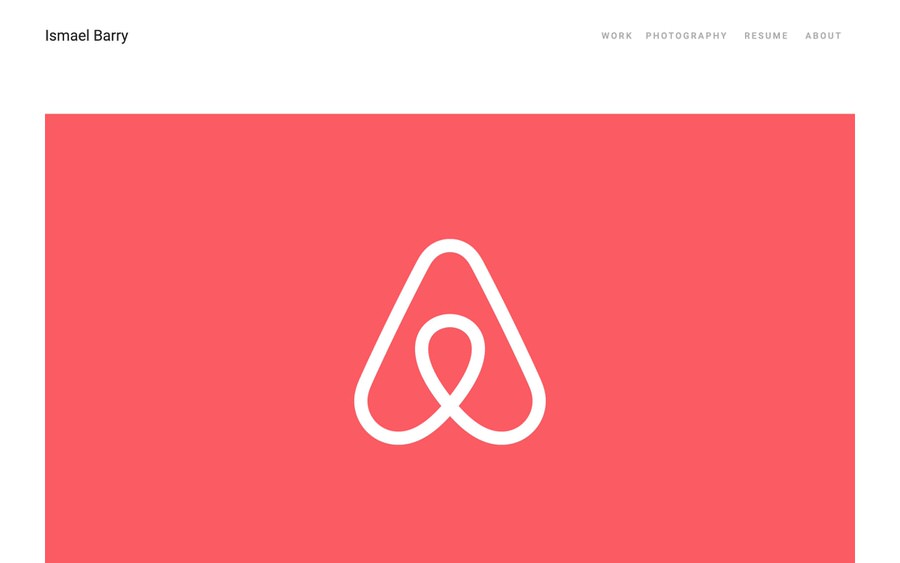 9. Brave the Woods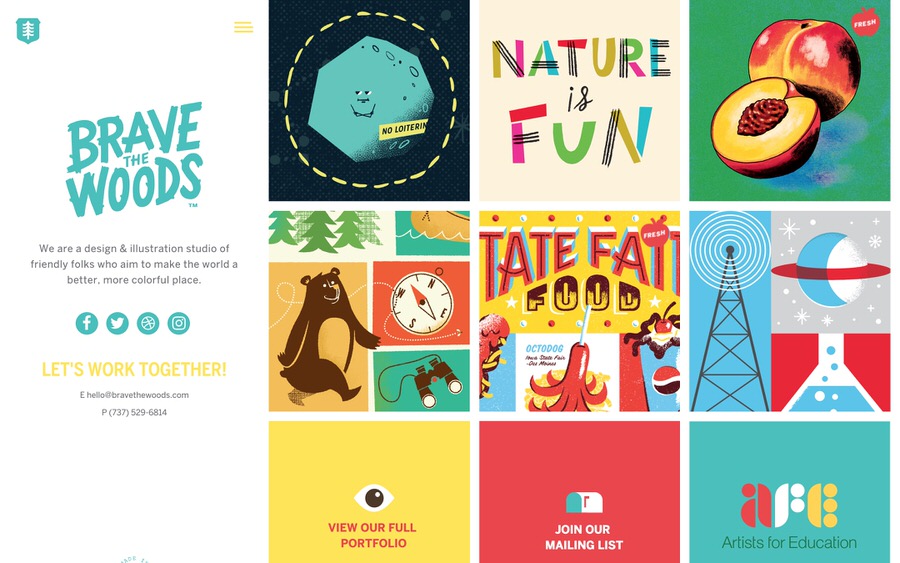 10 Melanie Da Veid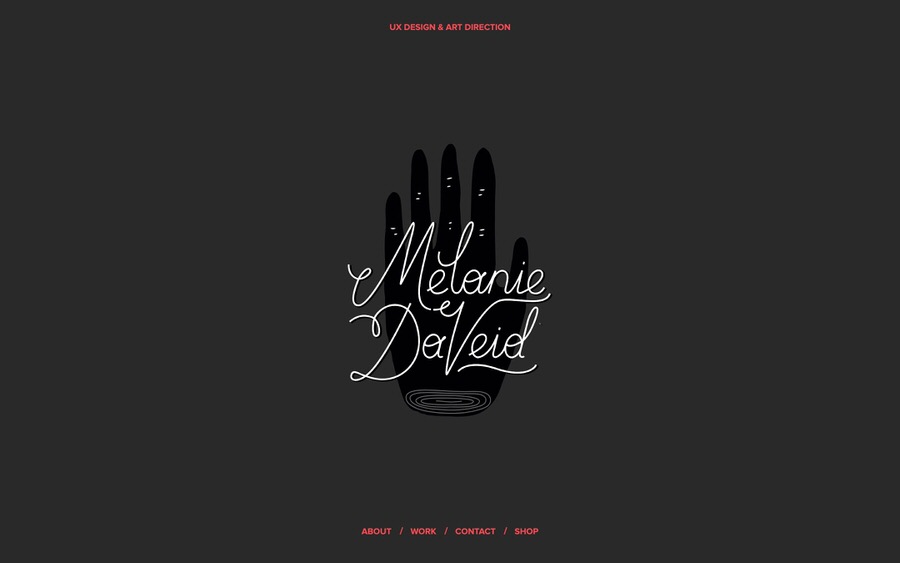 11. Jon Brommet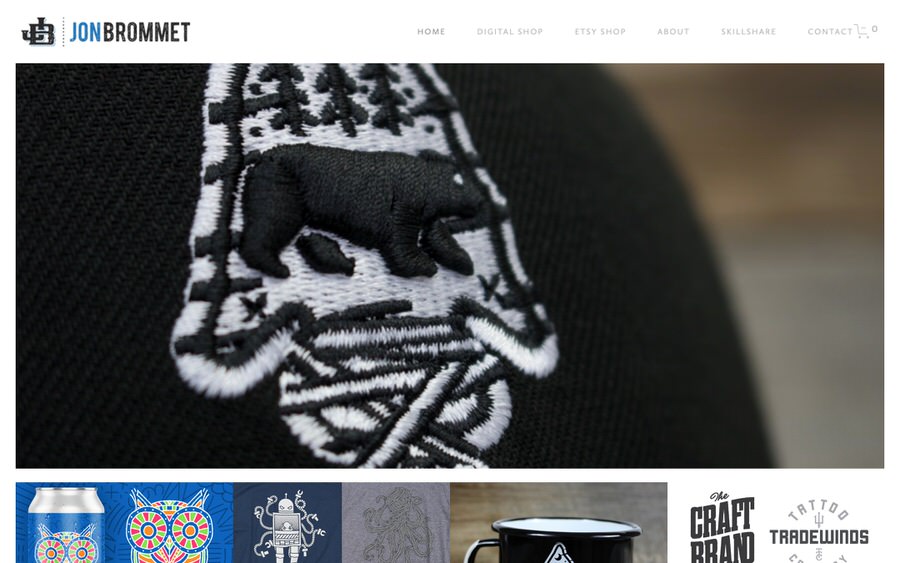 12. Lotta Nieminen Studio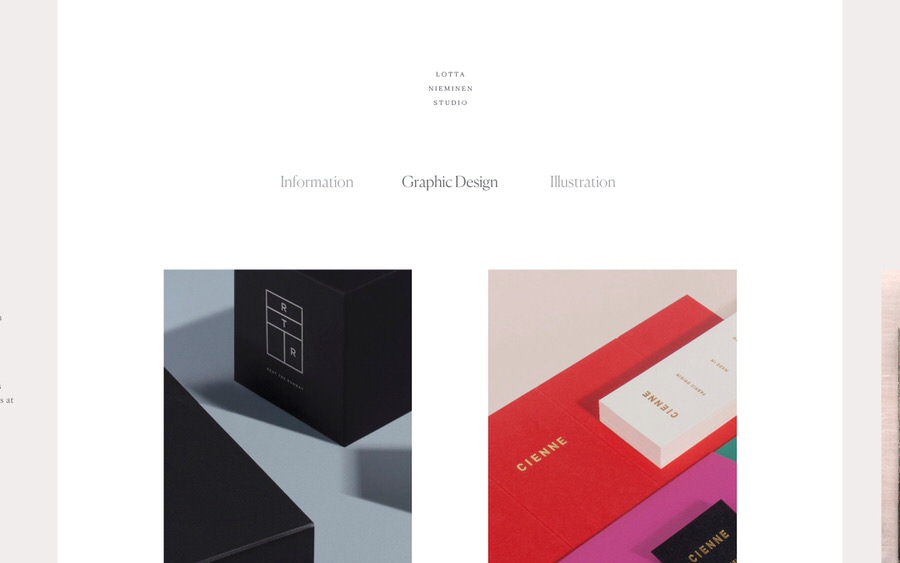 13. Adam Sandoval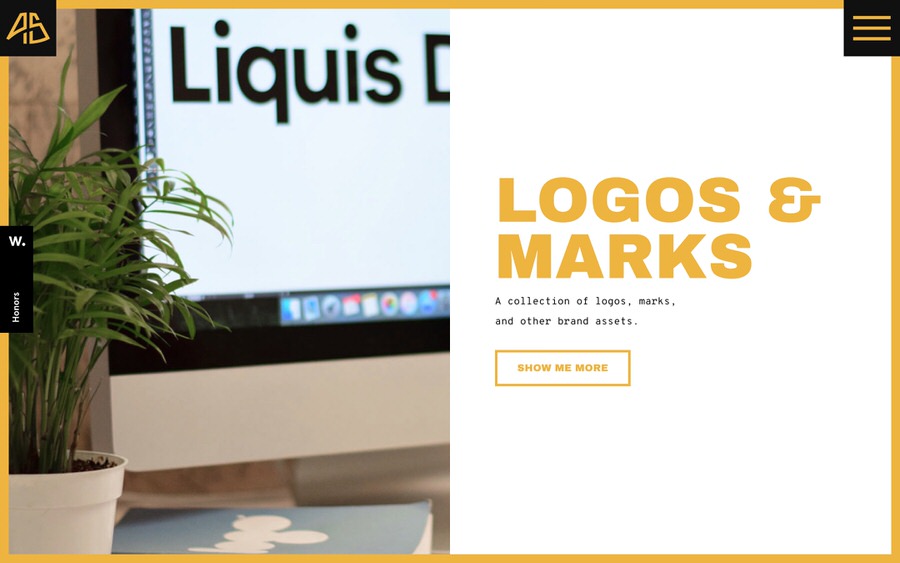 14. Frederique Matti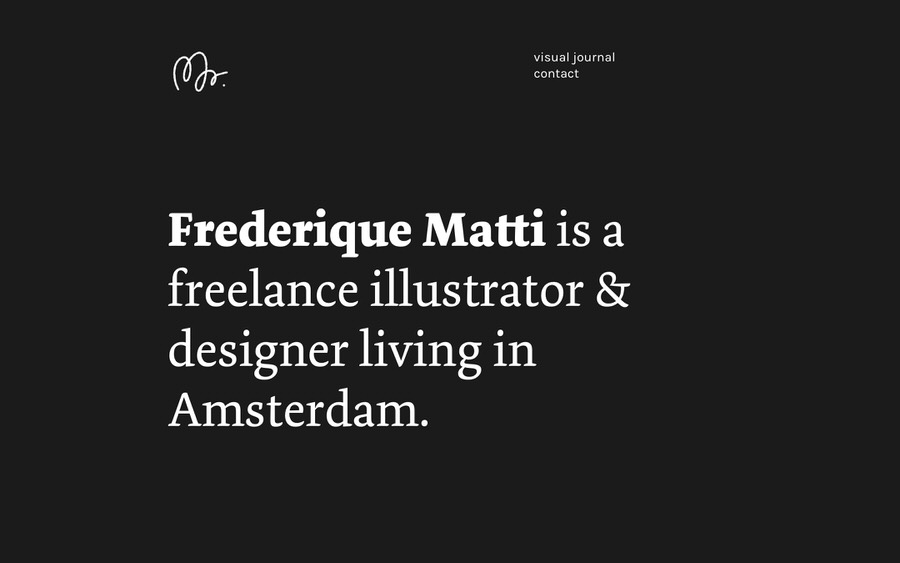 15. Tiffany Wu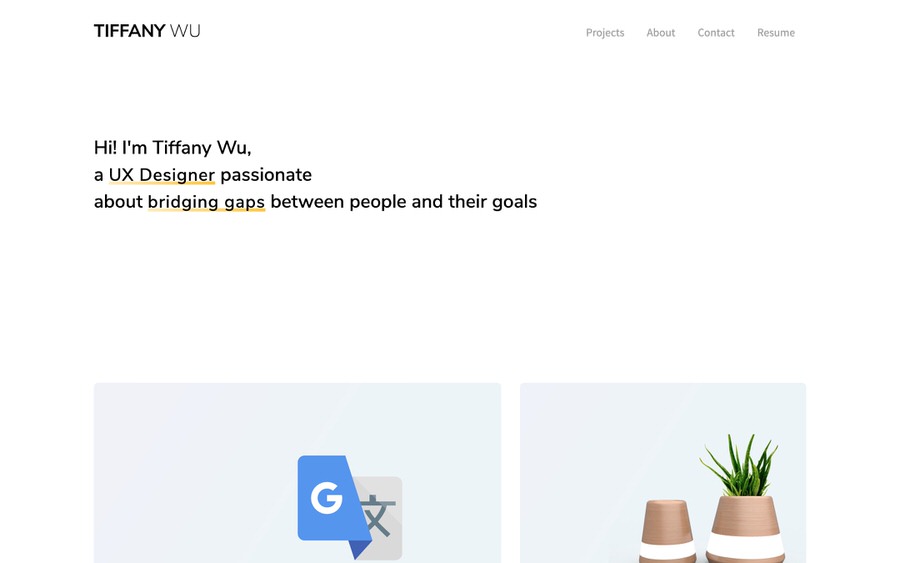 16. Alice Lee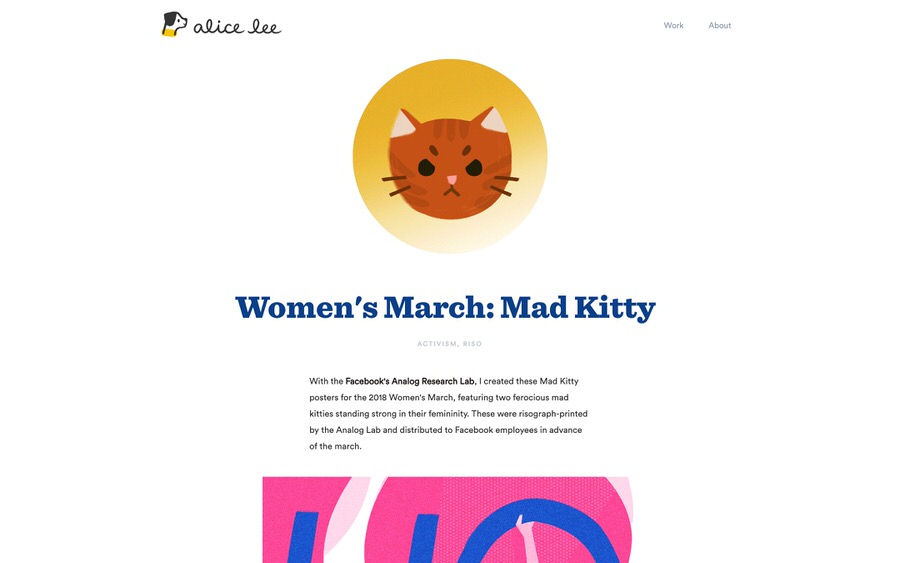 17. Sören Selleslagh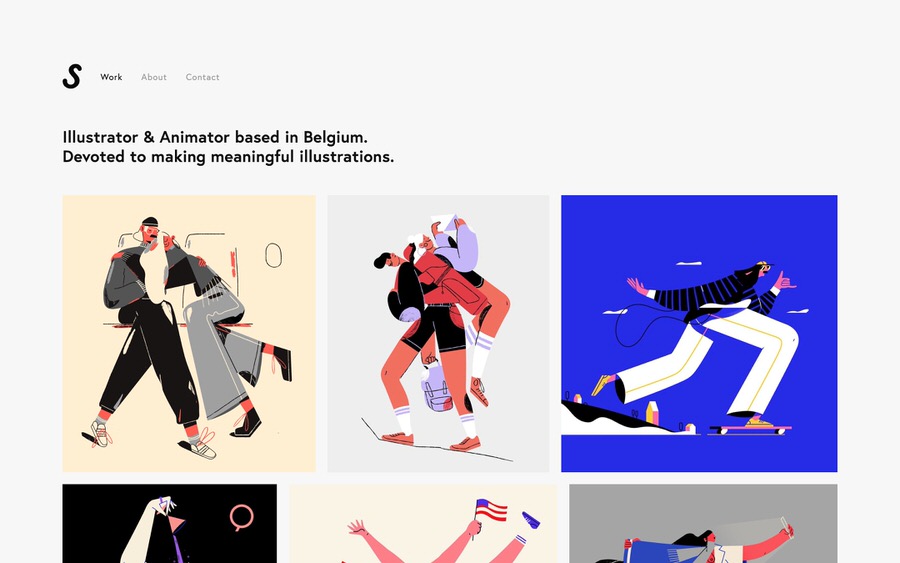 18. Steve Wolf Designs
19. Good Form Design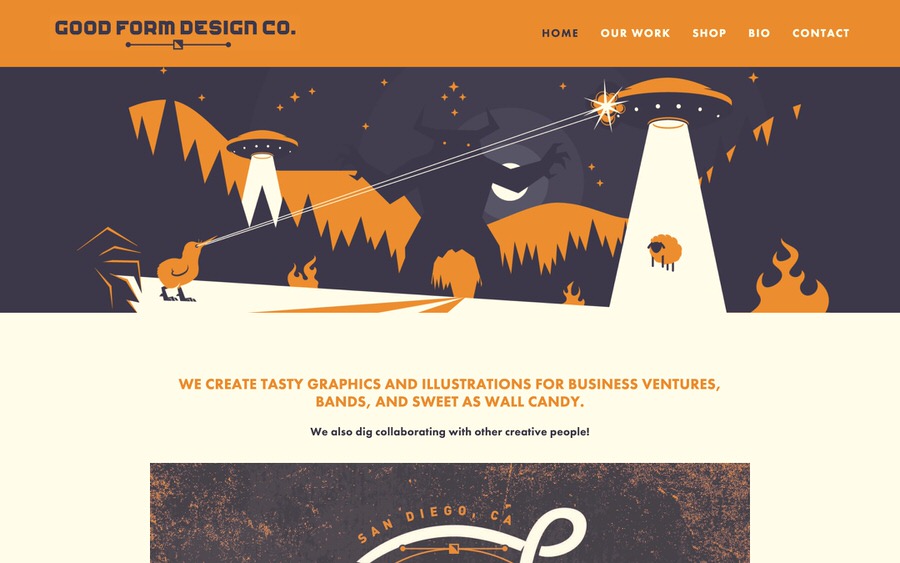 20. Neil Spurgeon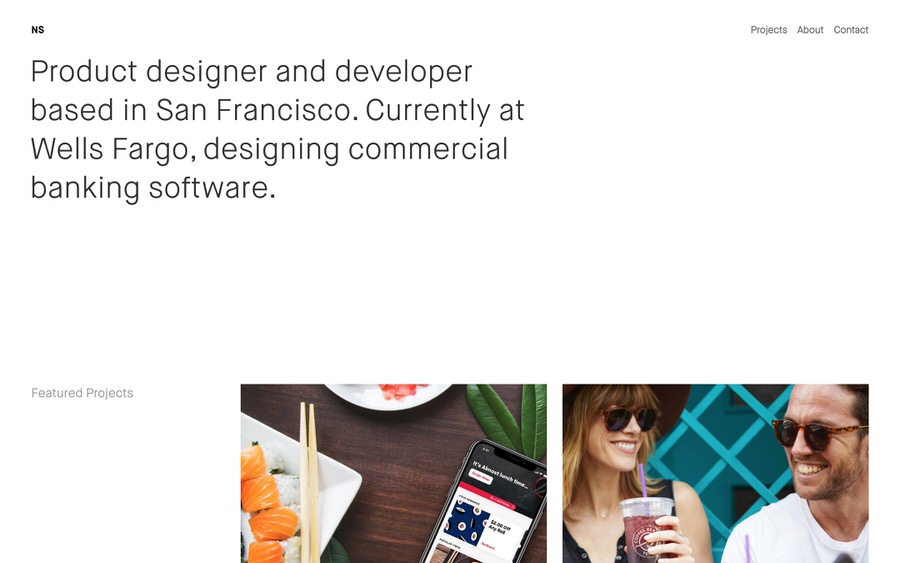 21. Chelsea Rodomista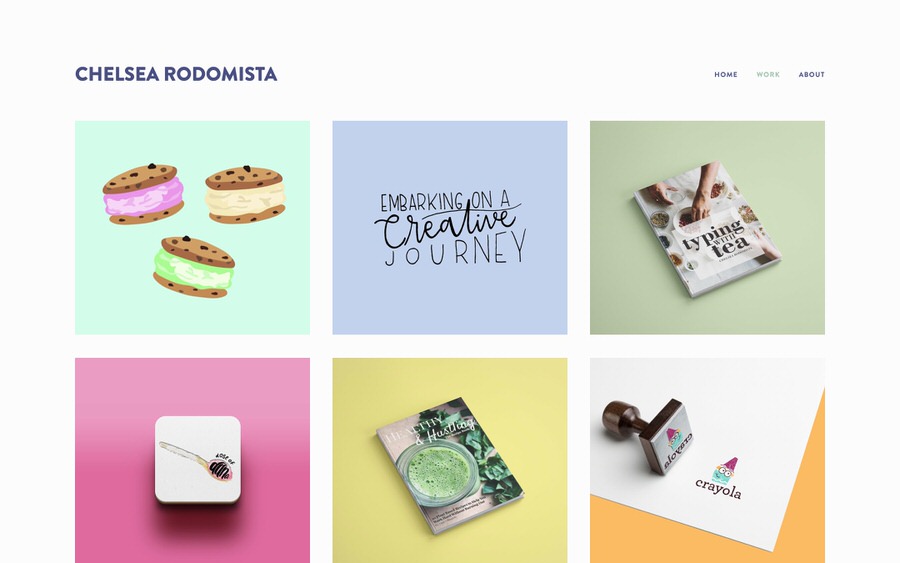 22. The Digital Artisans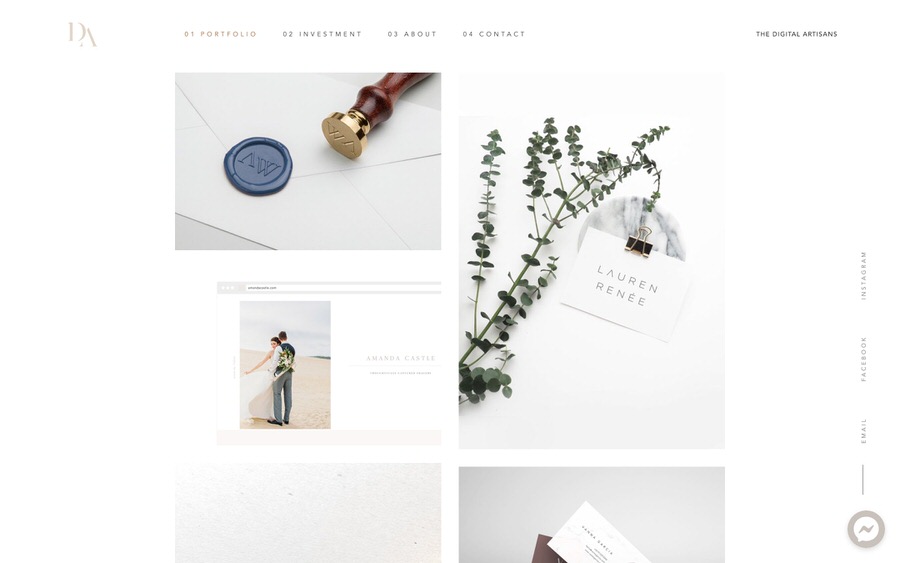 23. Zach Roszczewski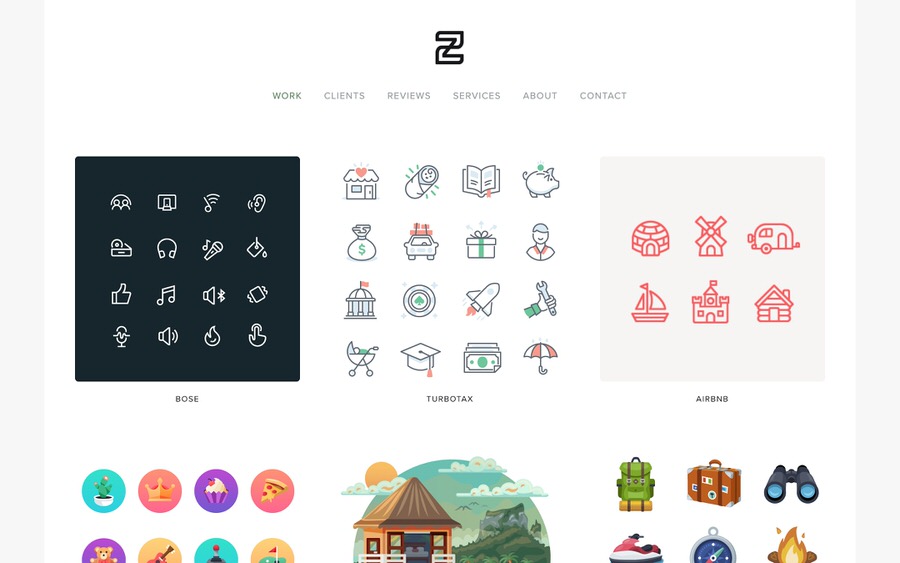 What we learned from these graphic designer portfolio examples
After looking at all these beautiful graphic designer portfolio websites, we quickly spotted some similarities that most of these portfolio examples have.
Great graphic design portfolio websites have:
their best work front and center
clean and simple design with focus on portfolio work
a clear introduction telling the visitors who the owner is and what he/she does
an esily reachable contact page
links to other social media (Instagram, Dribbble, Facebook)
We also noticed that the more successful the designer, the cleaner and simpler their portfolio website looks.
This can be a hard pill to swallow for most beginner graphic designers since they tend to try and make their website look "personal" and "purple because that's my favorite color". But the goal of a good portfolio website is to make it look professional and easy to use for your potential clients without distracting them from the most important part – your work and contact info.
We hope that these examples gave you some great ideas for your own graphic design portfolio.
Which portfolio did you like best? Do you have any other great graphic design portfolio examples? Share them in the comments – we would love to see!
Other articles you might like: