Graphic Design Trend 2019: Modern, Abstract, and Feminine
Just like in the world of fashion, graphic design is a big trend creator and follower. 2019 is well under way and although there have been some graphic design predictions made early this year, one trend has stuck out for me and I absolutely adore it right now.
I call this trend – Abstract Modernism and in this post, I've gone ahead and collected my favorite graphic design products that represent this delicate, chaotic, trend that's filled with nude, neutral tones, abstract, morphing shapes, delicate one-line graphic pieces, and natural shadows – oh how I love these shadows!
In this post, you will find everything you need (fonts, patterns, graphic illustrations, social media templates, and more) to easily recreate this delightful 2019 graphic trend.
1. Terra – Modern Graphic Elements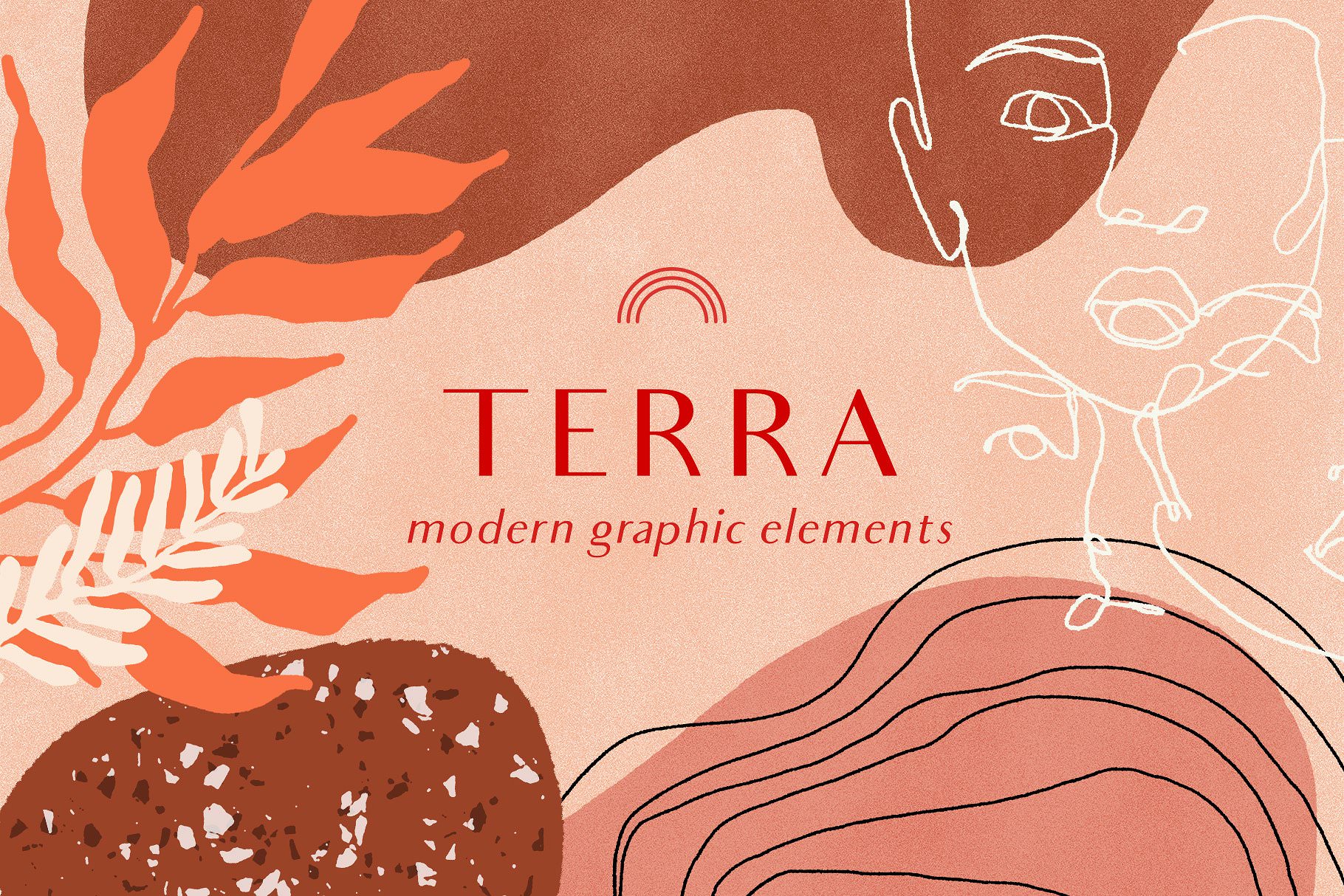 A trendy collection of abstract forms, modern hand-drawn sketches, and textures. Perfect for branding or package design and any social media platforms. Trendy earthly, beige, rust palette that looks great with soft colors, fabric details, still life collages, and fashion imagery. This set will cost you $14 and for that, you get 20 textures and figures, 15 abstract lines, 30 shapes, 25 feminine silhouettes, and botanical drawings, plus a trendy color palette!
View Modern Graphic Elements here.
2. Hands & Logo Templates
A set of 16 delicate, feminine, and elegant hand graphics and various supporting elements. Each hand can be combined with other hand graphics and little supporting elements that come with this product to create beautiful logo designs, invitations, cards, and posters. You get 16 hands in vector format, 22 supporting elements (botanicals, celestial graphics, bracelets, and more) and as a bonus – 5 pre-made logo templates as well. This hand graphics set costs $14 and View Hands & Logo Templates here.
3. Abstract Artisan Graphics

The Artisan Abstract Collection provides you with everything you need to create in the trend of the season. This bundle includes vibrant abstract patterns, colorful trending palettes, and artistic floral illustrations. All patterns are fully editable and colors can be changed to match your own style.
The price is $15 and you can View Abstract Artisan Graphics here.
4. Abstract Shapes – Geo
Another set of abstract, morphing shapes in a beautiful navy and rust color palette. If you're looking for trendy, natural looking backgrounds for your Instagram posts or prints – you will love this product because it is so simple yet versatile. You get pre-made backgrounds, individual watercolor shapes, and ink splotches. The price is $13 for this bundle.
View Abstract Geo Shapes here.
5. Natura – Modern Graphic Collection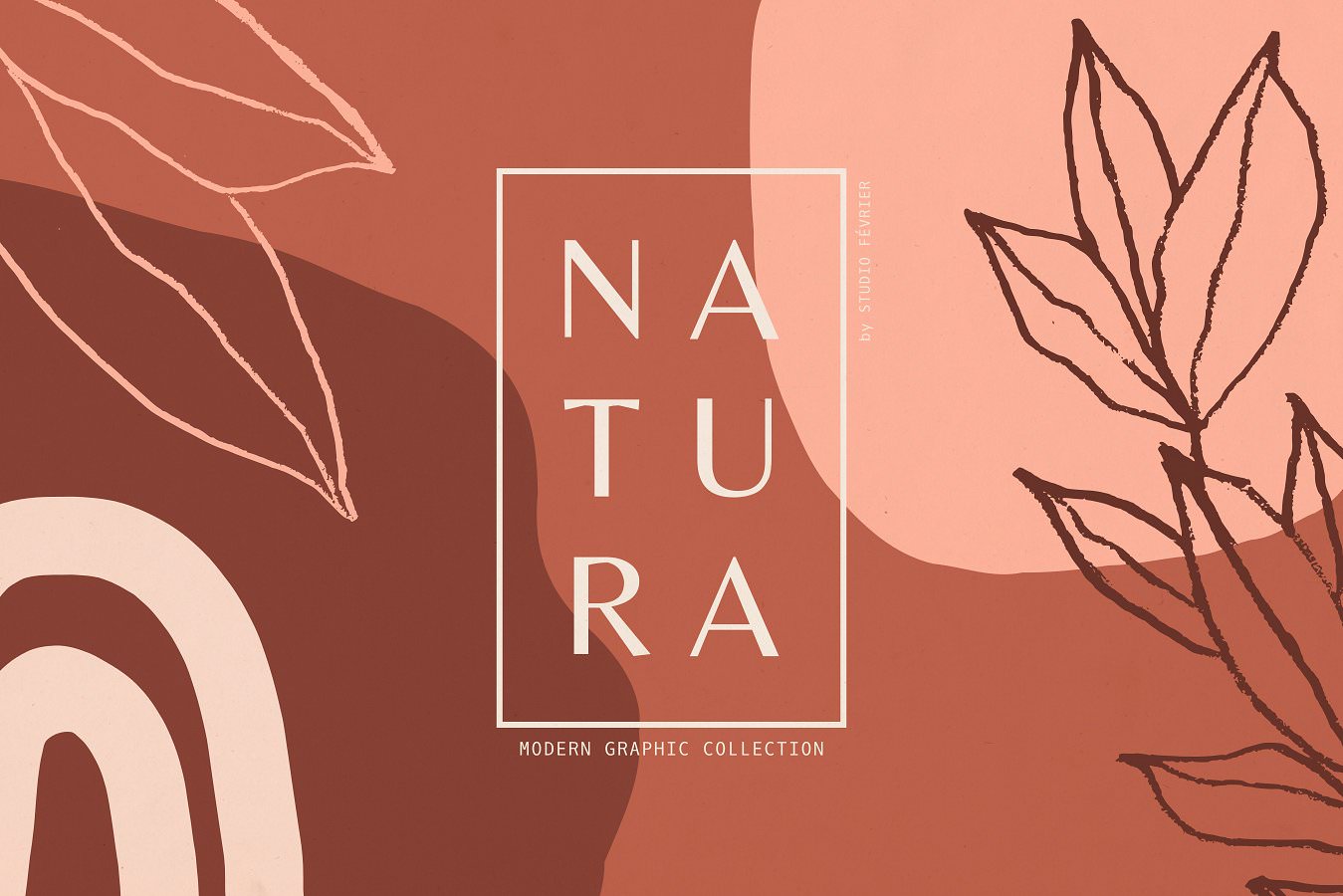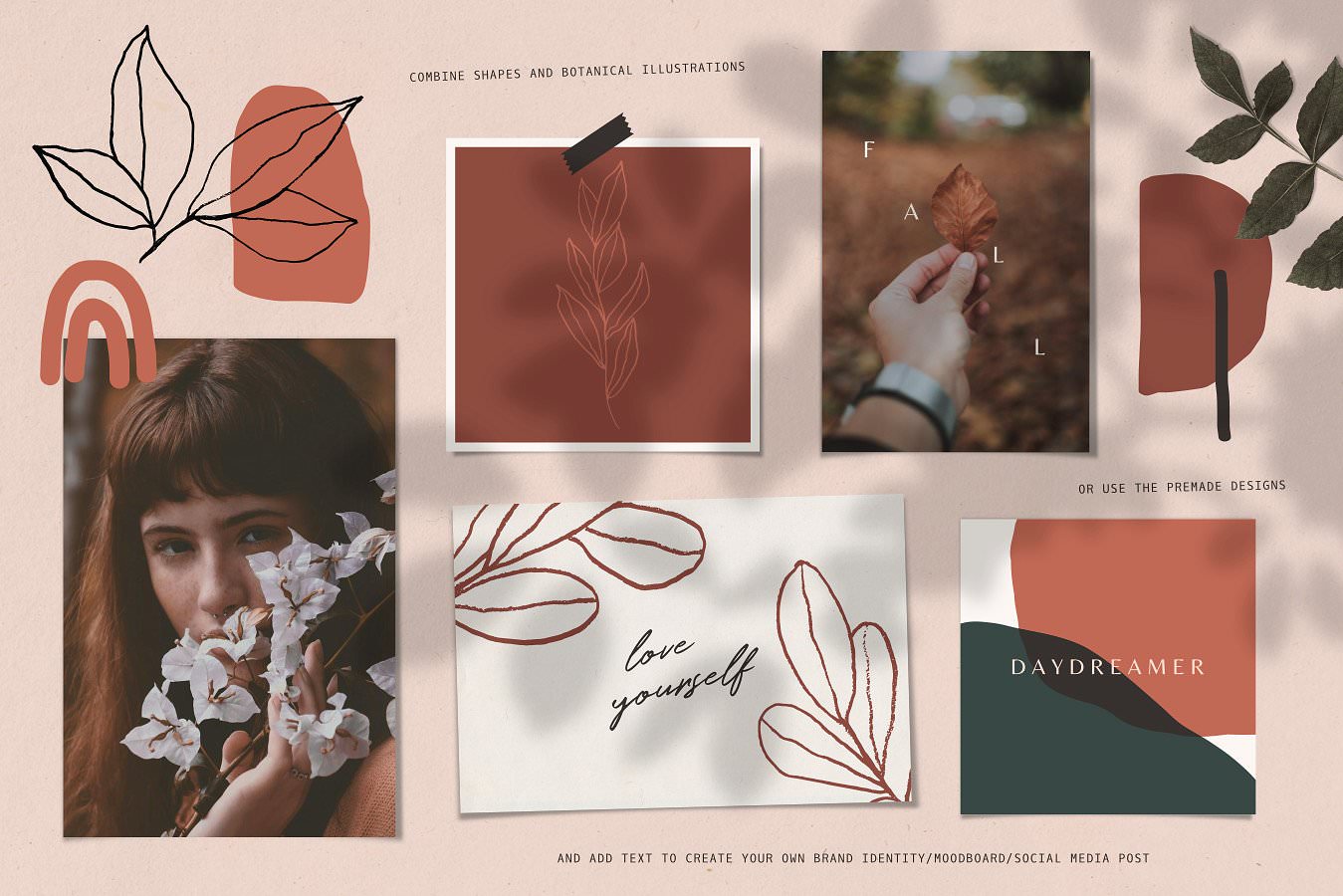 For bigger projects, you might like to check out Nature – a modern and versatile collection of seamless patterns, individual abstract shapes, hand drawn botanical illustrations, logo templates, terrazzo textures and more. You can use the pre-made designs and patterns, or mix and match shapes and elements to create your own designs from scratch. It's a bit more pricier than other bundles but you get a lot more graphics for $20.
View Natura Modern Graphics here.
6. Organic Botanicals and Logo Templates
If you're looking for trendy florals and botanicals, check out these inky, raw botanicals illustrations. You get 35 flower, leaf, and branch graphics plus 6 pre-made logo templates. Everything comes in vector formats so that you can scale and recolor each graphic without losing quality. The price tag is $16 and you can View Organic Botanicals and Logo Templates here.
7.Floral Outlines & Logo Packs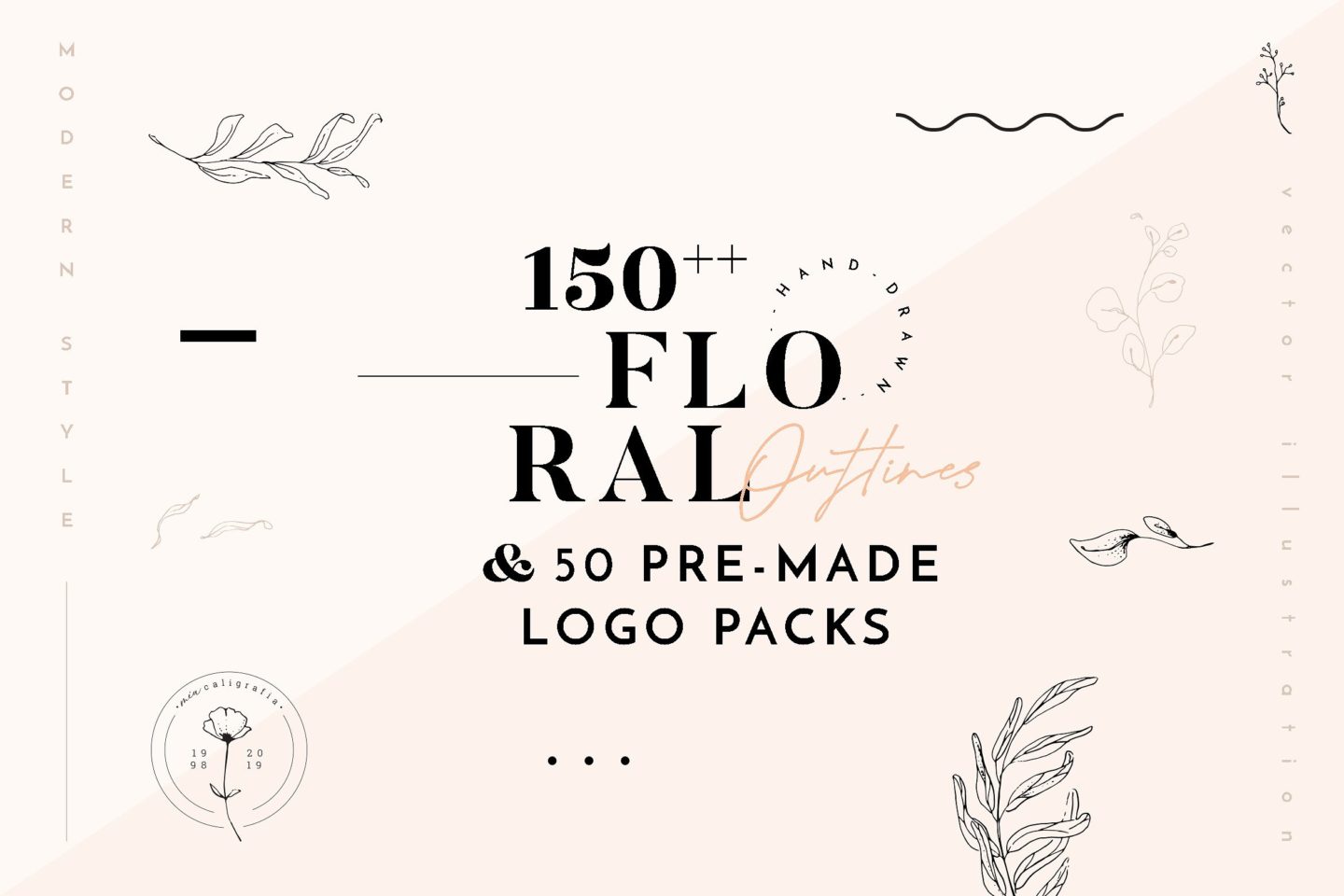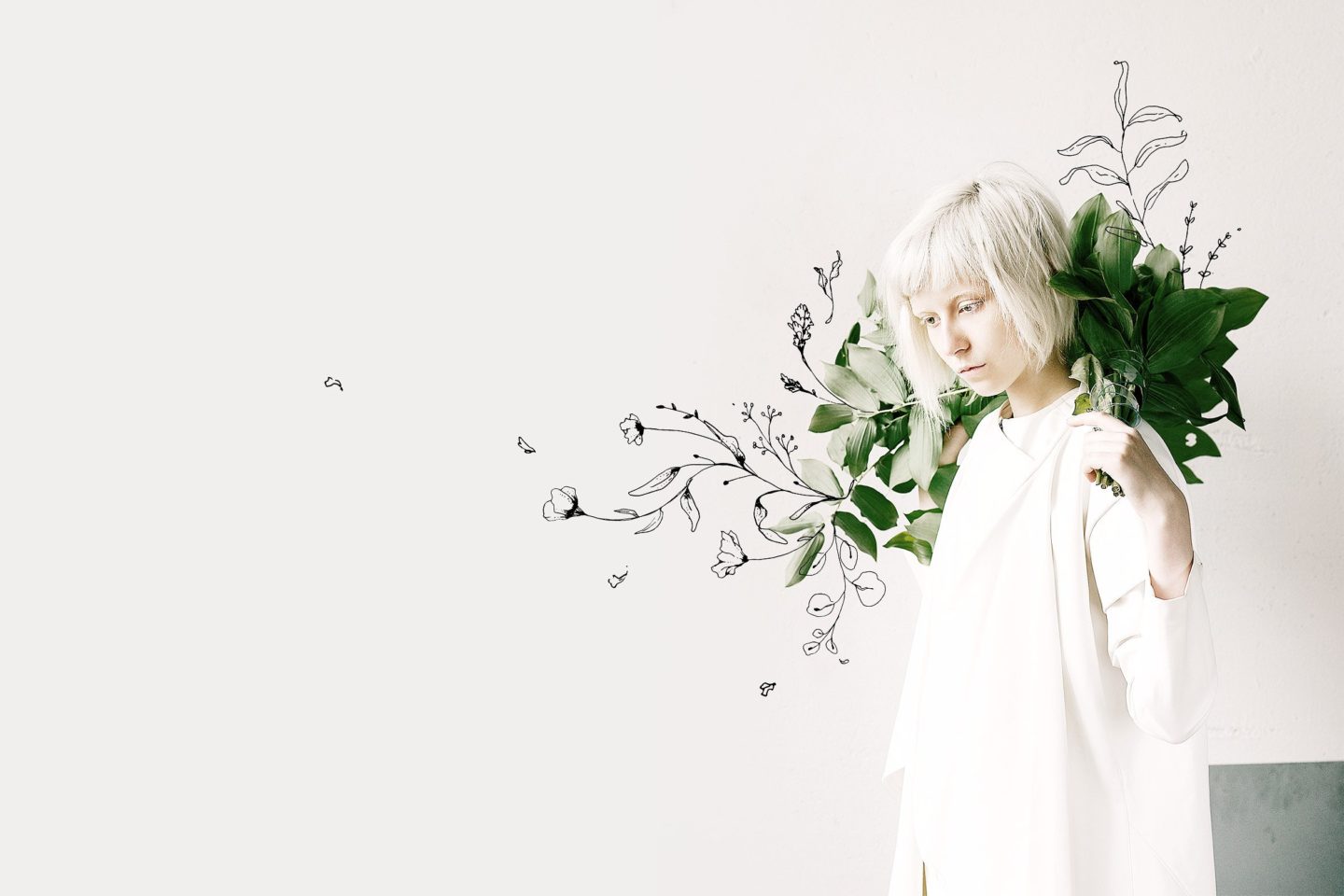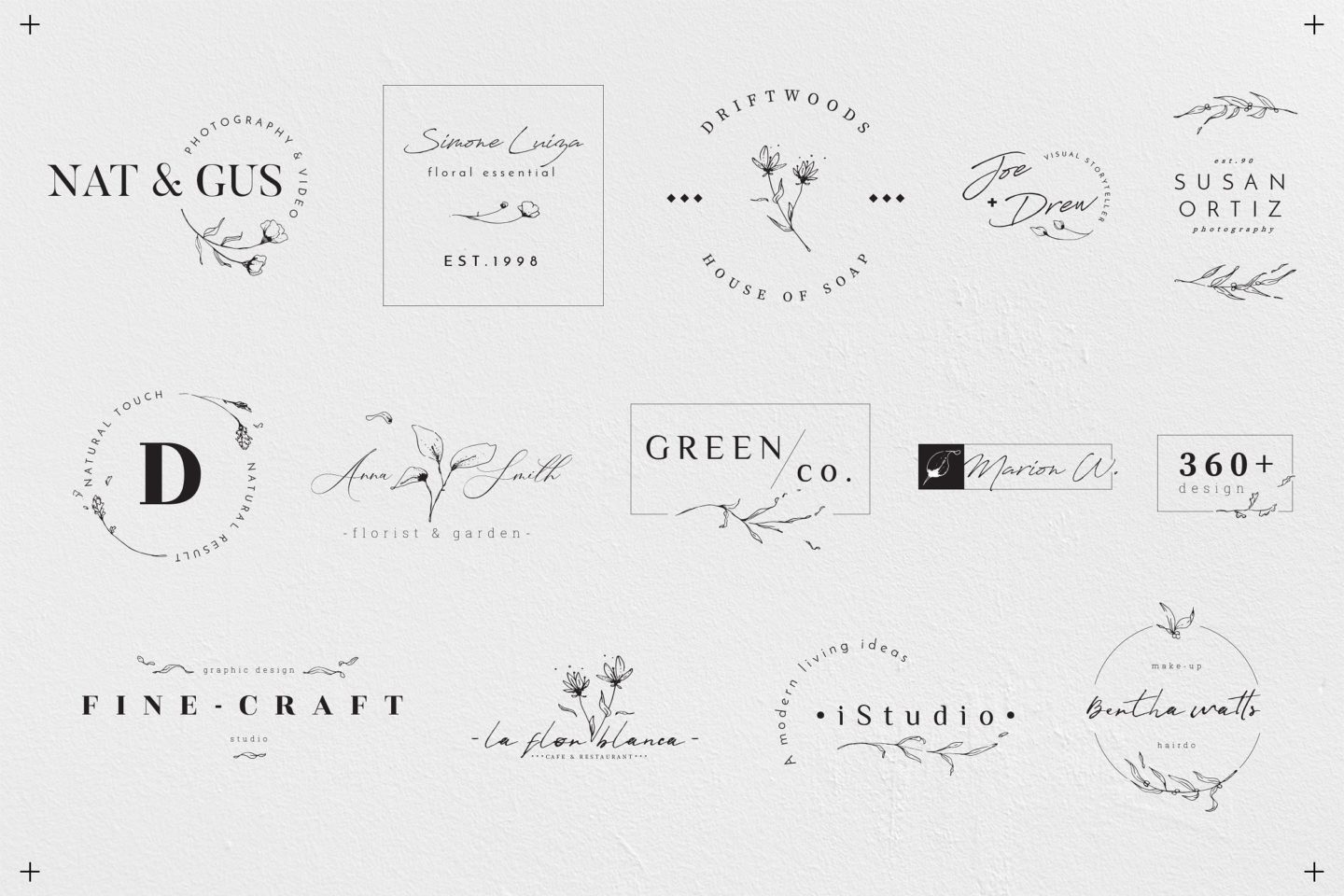 For even more botanicals and logo template, check out this mega bundle willed with 150+ graphics and 50 pre-made logo templates. If you need a floral logo, you will find your perfect logo design in this bundle. It costs only $19 and you can View Floral Illustrations and Logo Packs here.
8. One-line Floral Drawings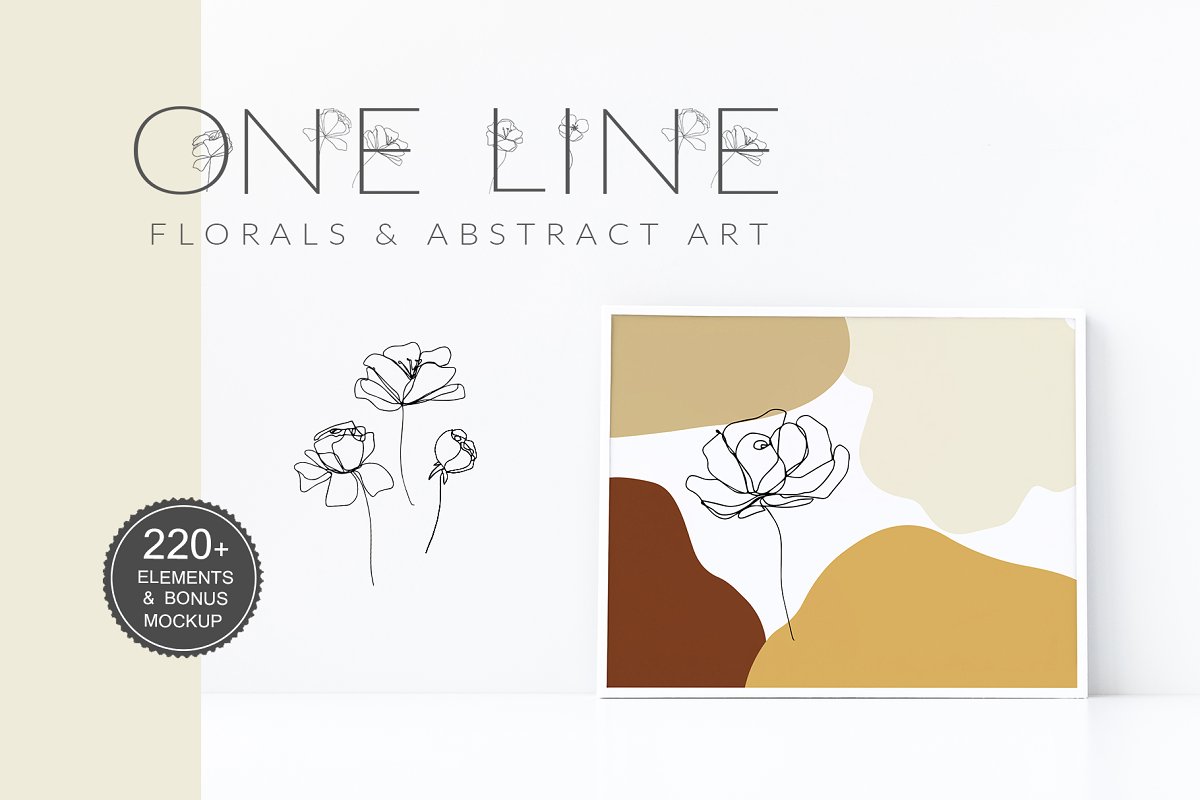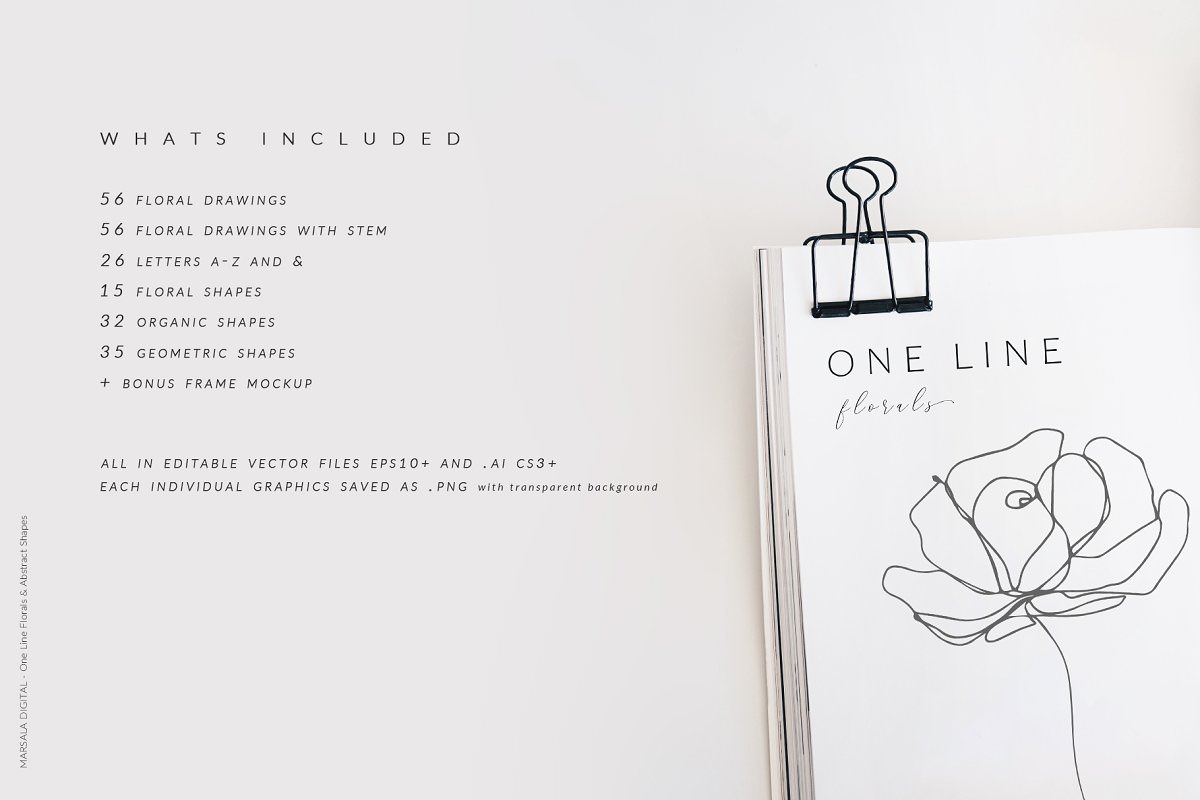 Continuous one-line illustrations are another important part of the "modern abstractions trend". For example, this product has 56 one-line floral illustrations combined with various abstract backgrounds. Perfect for both logo design and as printable posters. The price is $16 and you can view all of the One-line Floral Drawings here.
9. One-line Secret – Women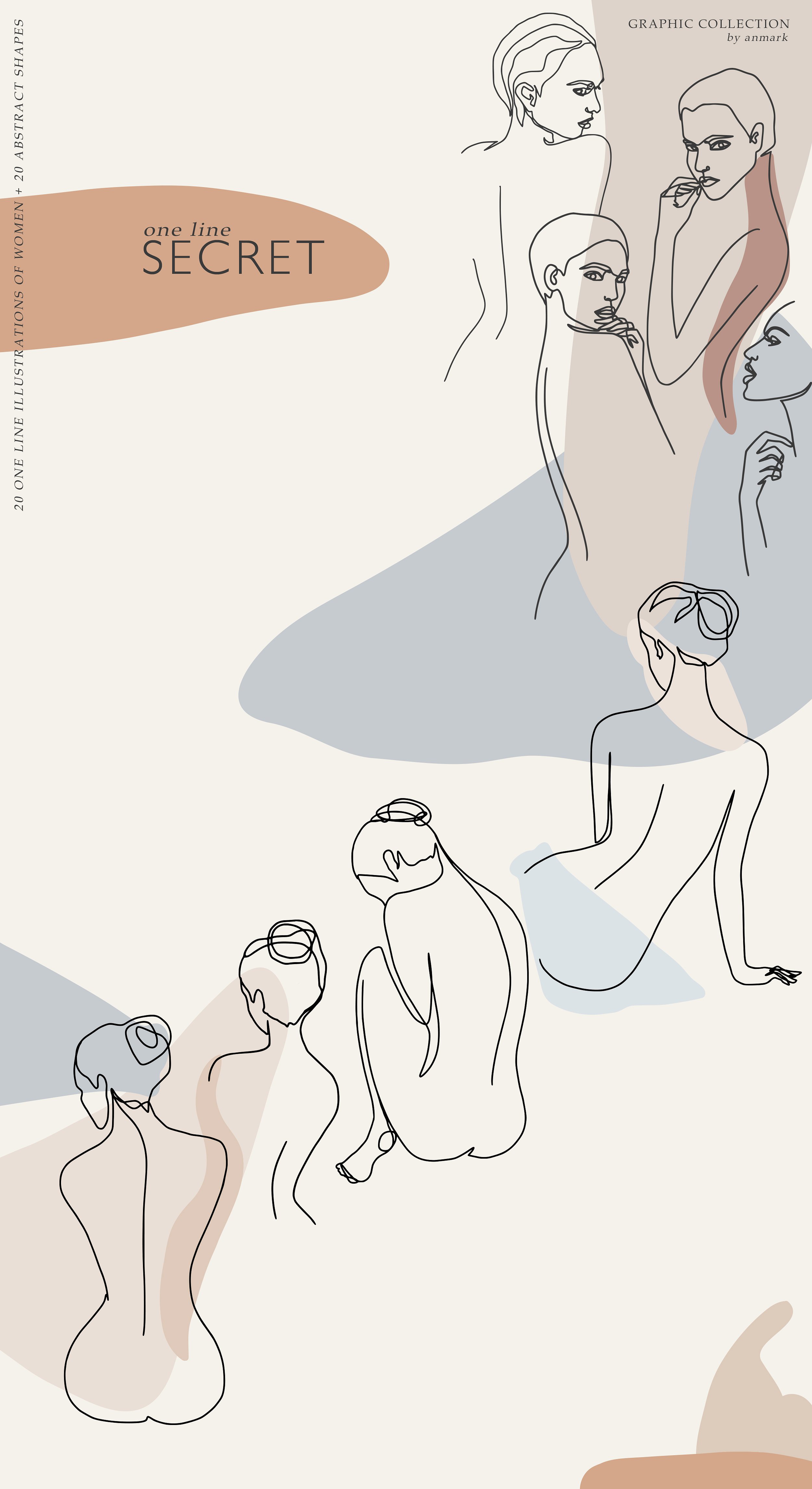 Elegant and delicate female body shapes in the one-line style is another very popular element of this year's abstract modernism trend. Currently, for or just $10 you can get 20 one-line women illustrations and a couple of abstract shapes as well. Imagine how beautiful these would look in a fashion, skincare or female entrepreneur Instagram. View all 20 one-line illustrations here.
10. Terrazzo Seamless Patterns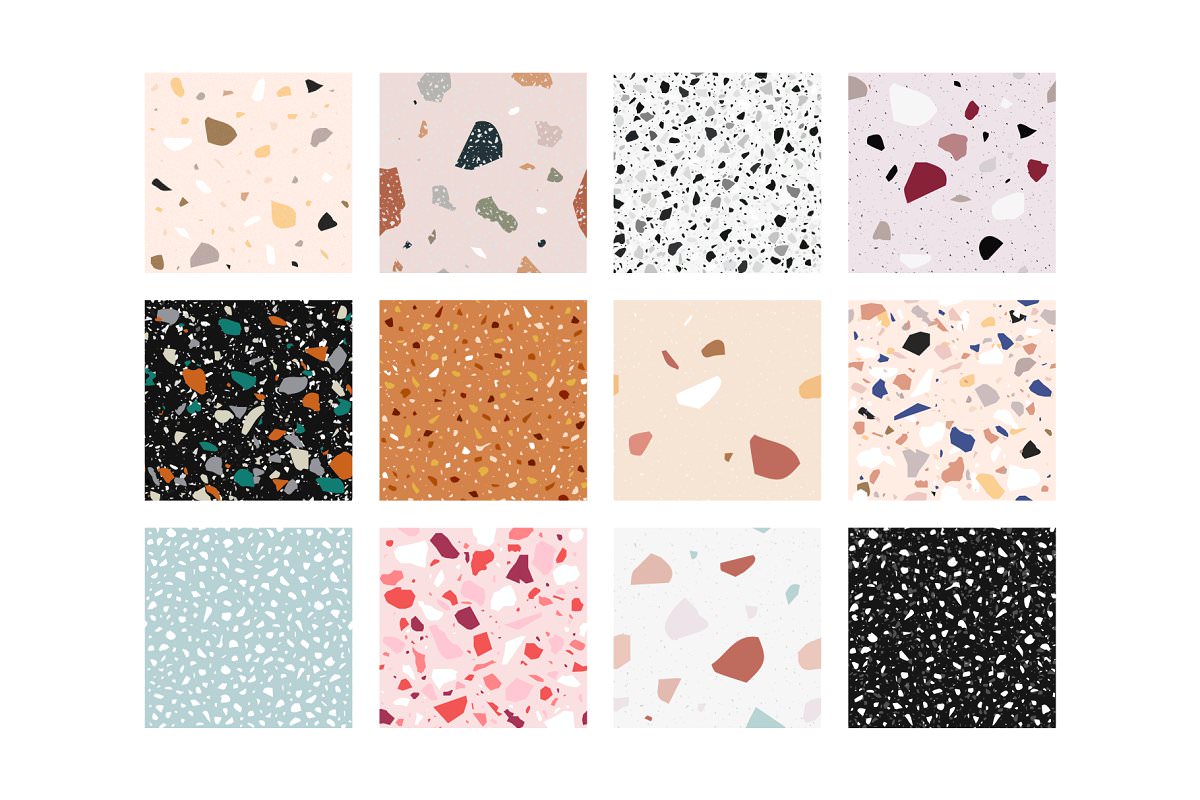 Another trend associated with 2019 is Terrazzo patterns so here is a handy vector set of 12 terrazzo patterns that are repeatable and seamless. A set of 12 will cost you $14 and you can view these terrazzo patterns here.
11. Realistic Mood Board Mockup

when you have all of your trendy graphics ready, it's time to show them off. Here is a stellar texturized mood board mockup with 18 objects, pre-made scenes, backgrounds, and shadows. It costs just $16 and you can view this Realistic Mood Board Mockup here.
12. Frame Mockup Kit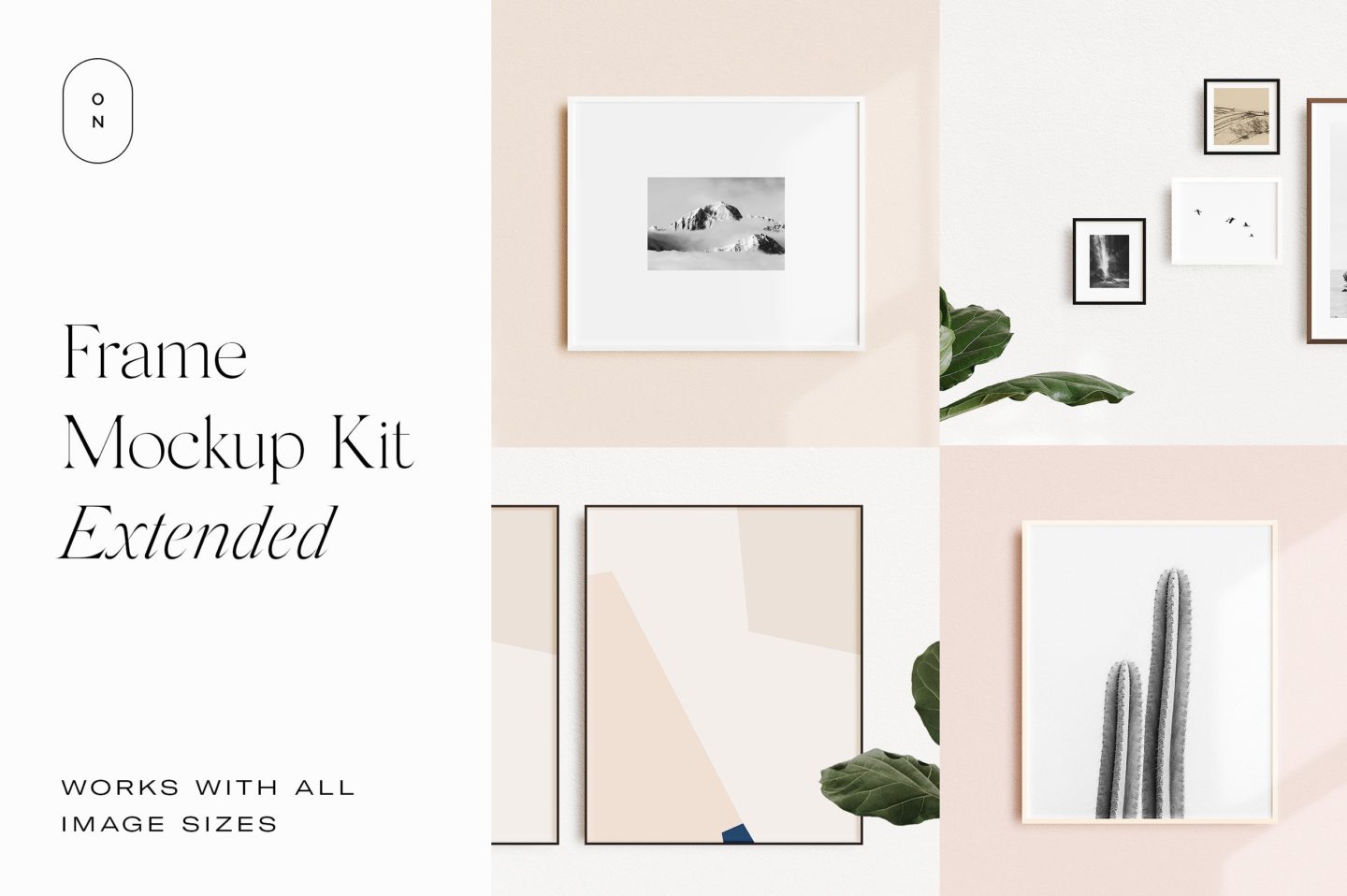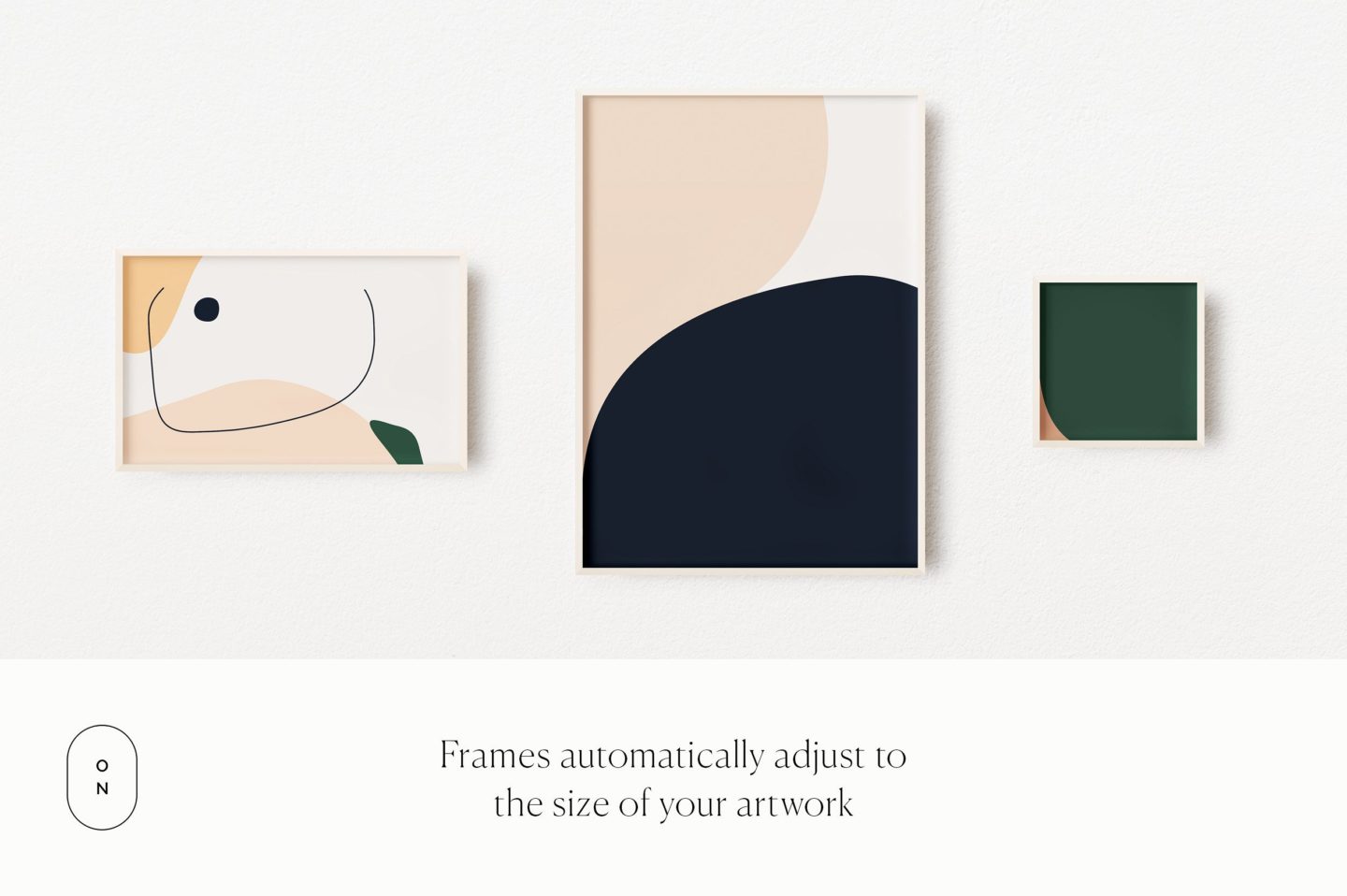 If you have graphics can be used as prints, why not present them in beautiful frames that look realistic and elegant. This Frame Mockup Kit is quite unique because it allows you to work with all image sizes and any number of frames to create beautiful artwork mockups with just a few clicks. The carefully designed and versatile PSD file makes use of photo-based shadows, sunlight, and plants, making it ideal for bringing a natural and personal touch to your projects. It costs $39 and you can View Frame Mockup here.
13. Auburn Social Media Templates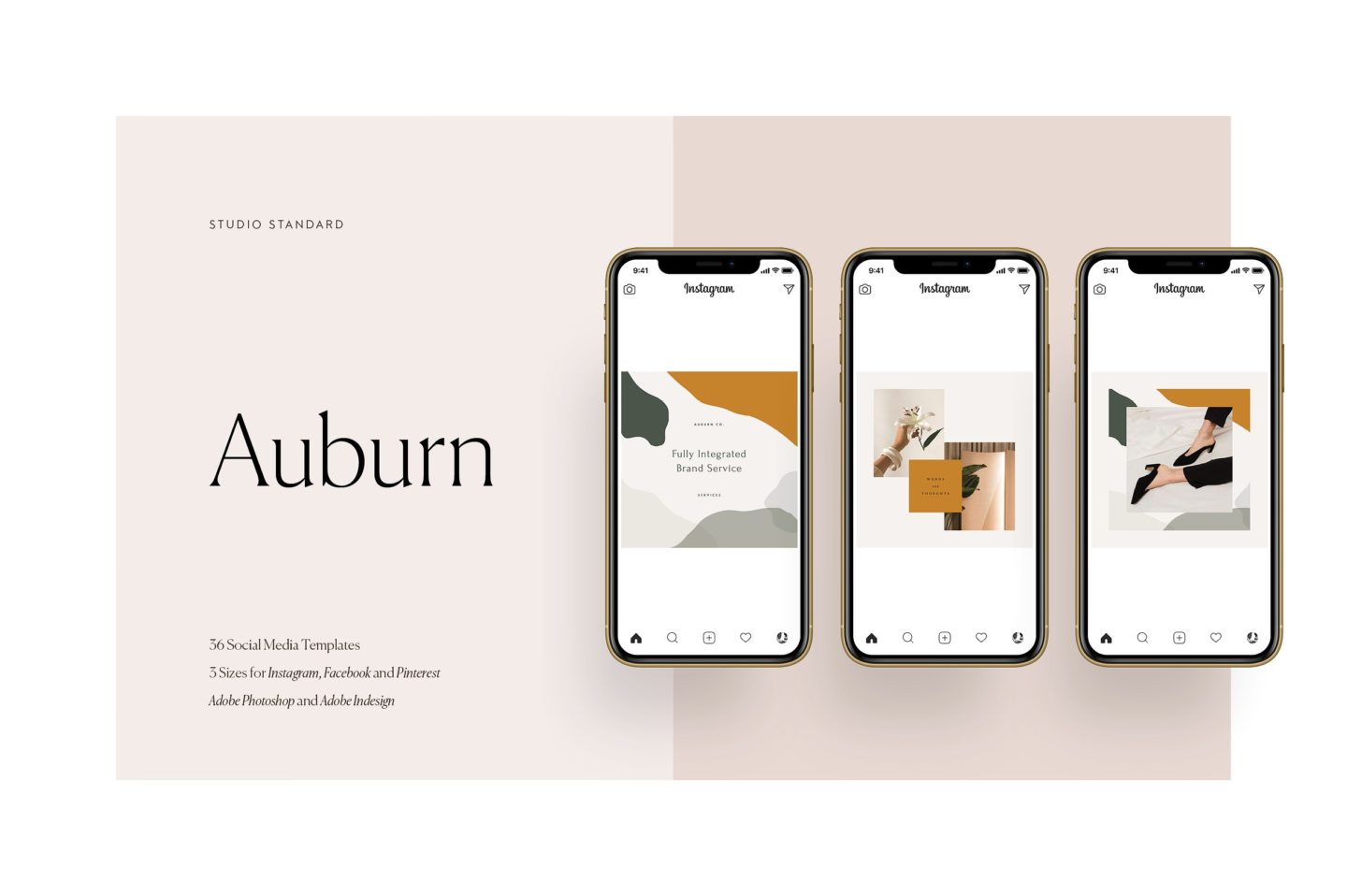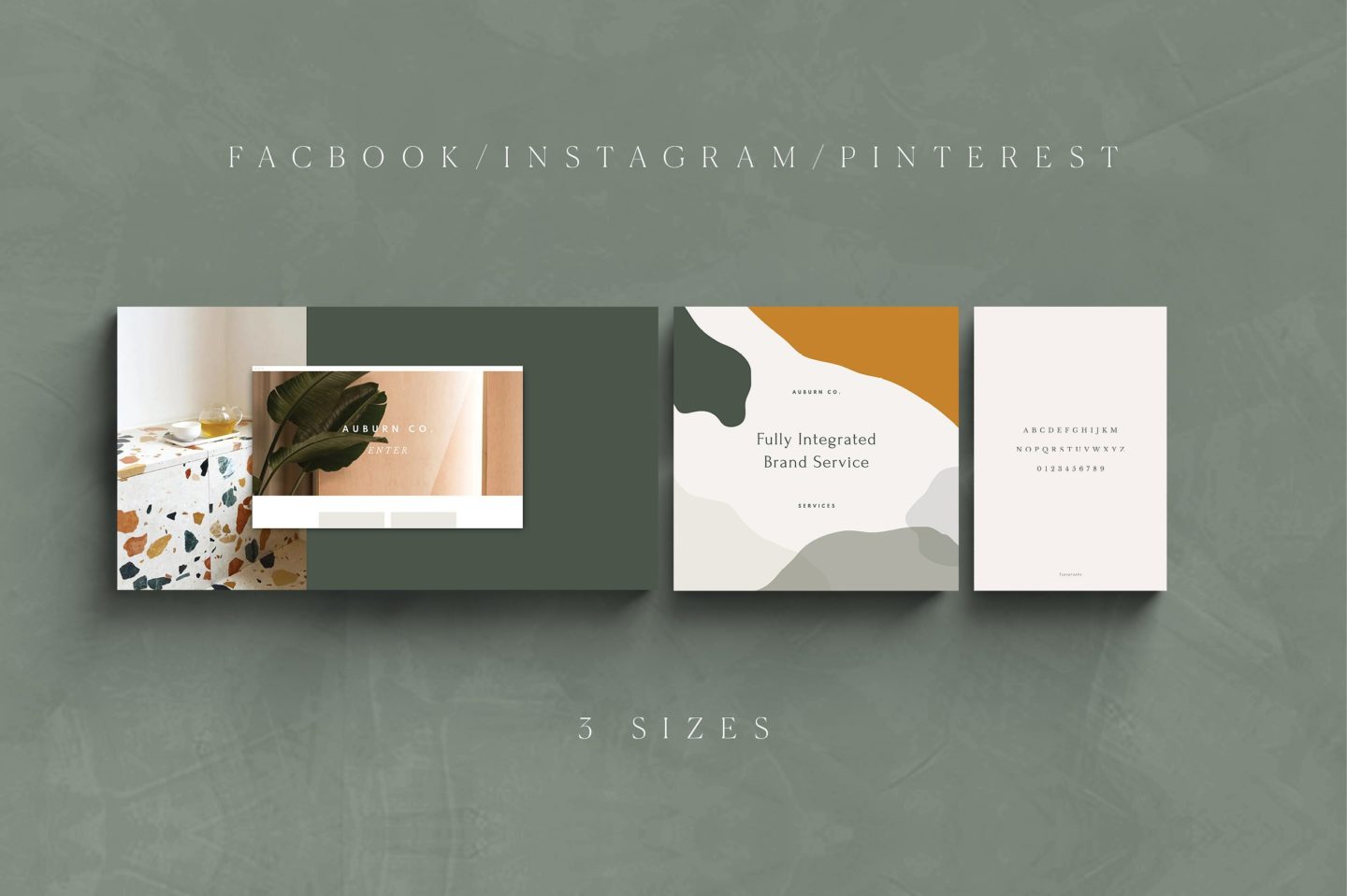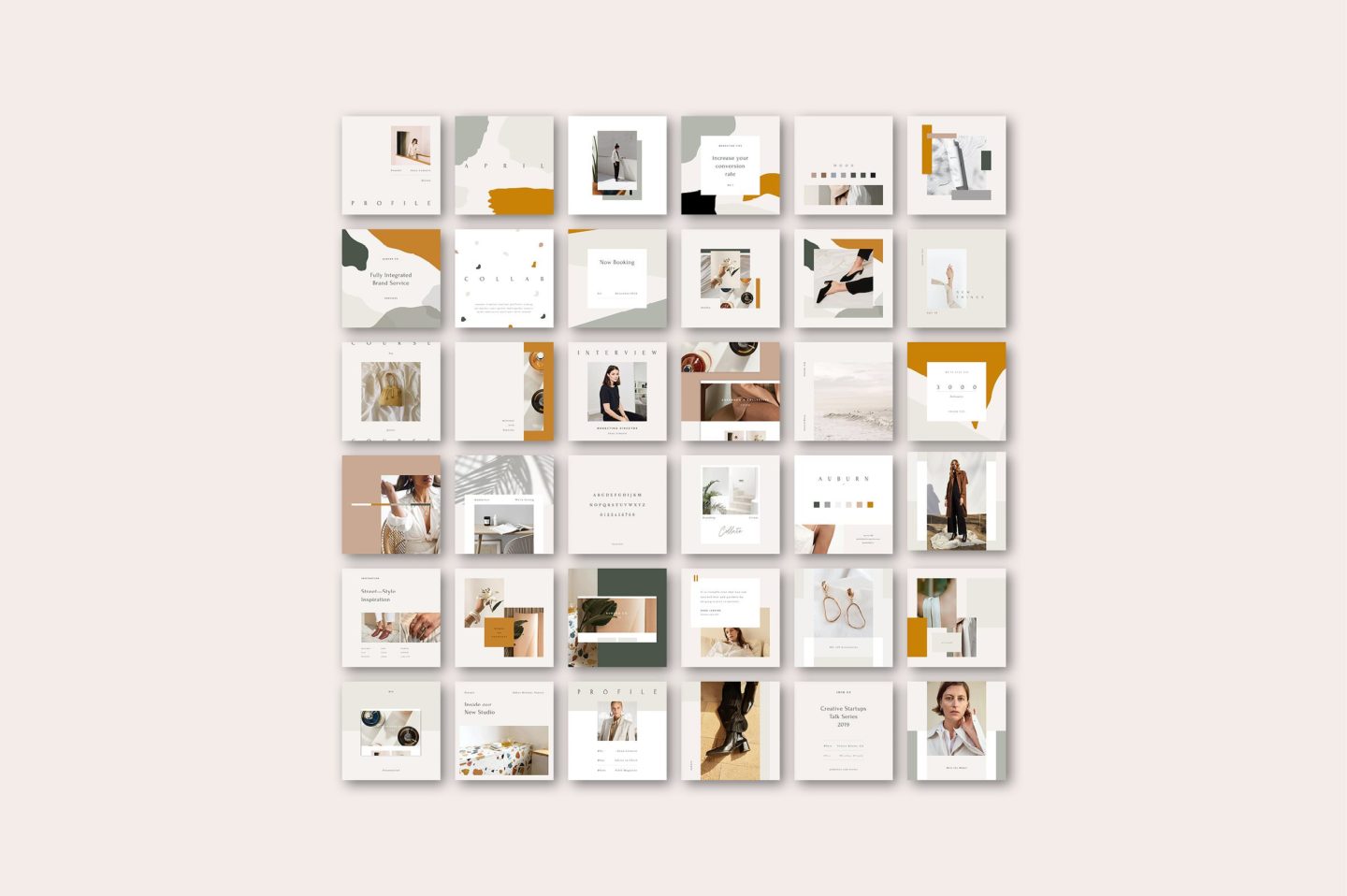 If you're active on social media, you will bike the Auburn bundle. Everything in these templates is fully editable. All colors can be changed, as can the fonts. We've included 3 sizes, optimized for Instagram, Pinterest, and Facebook. The original palette that looks great with soft colors, fabric details, still life and fashion imagery. The price is $29 and you can view Auburn Social Media Pack here.

14. Animated Social Media Pack
This amazing social media bundle consists of 180 pre-made templates: both animated and static and the sizes are perfect form Instagram, Facebook, and Pinterest. The price is $25 and you can view this Animated Social Media Pack here.
15. Scene Creator Mockup Kit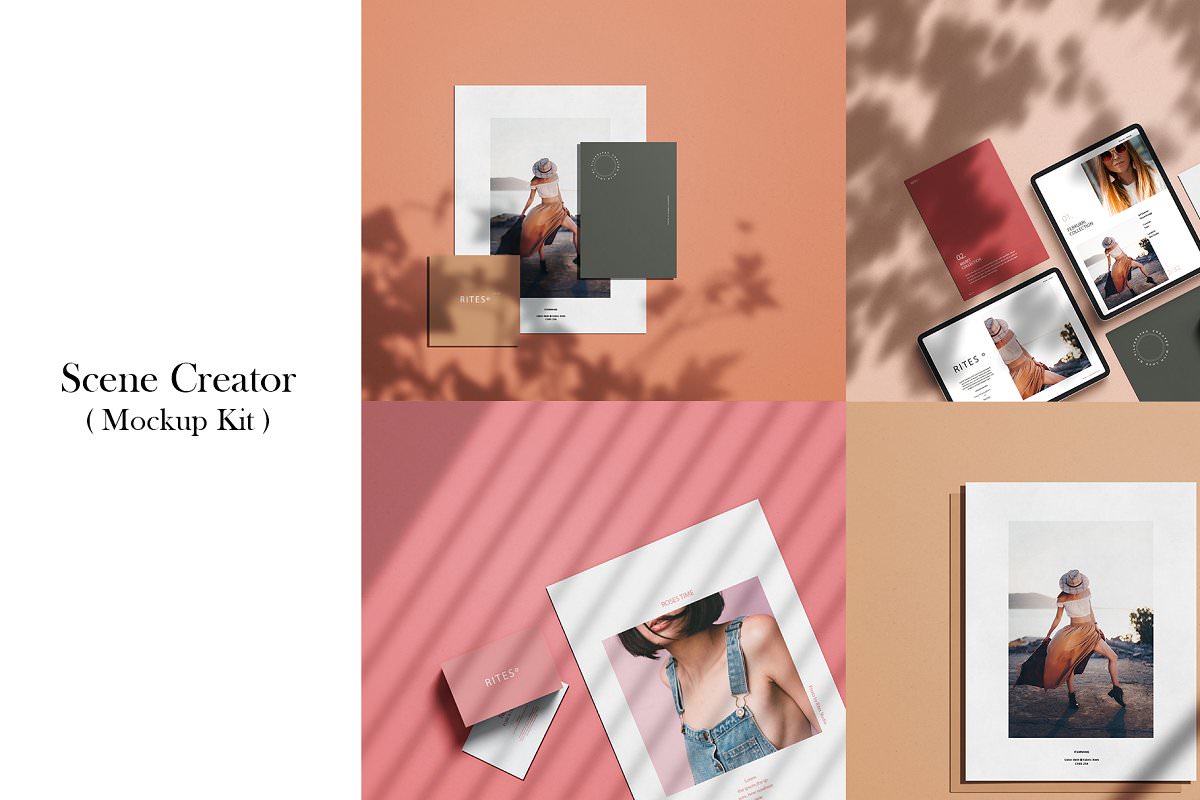 For stationary presentations, check out this scene creator kit. It comes with 9 pre-made scenes, shadows, paper textures, device mockups and more. The price is $22. View Scene Creator Mockup Kit here.
16. Deckle Edge Frames & Overlays

Deckle Edge Frames & Overlays is a collection of beautiful, realistic deckle edge frames perfect for adding layers, depth, and a handcrafted look to your work. A unique product that ads a beautiful effect to your presentations. The price is only $7 and you can view it here.
17. Adhesive Tape Pieces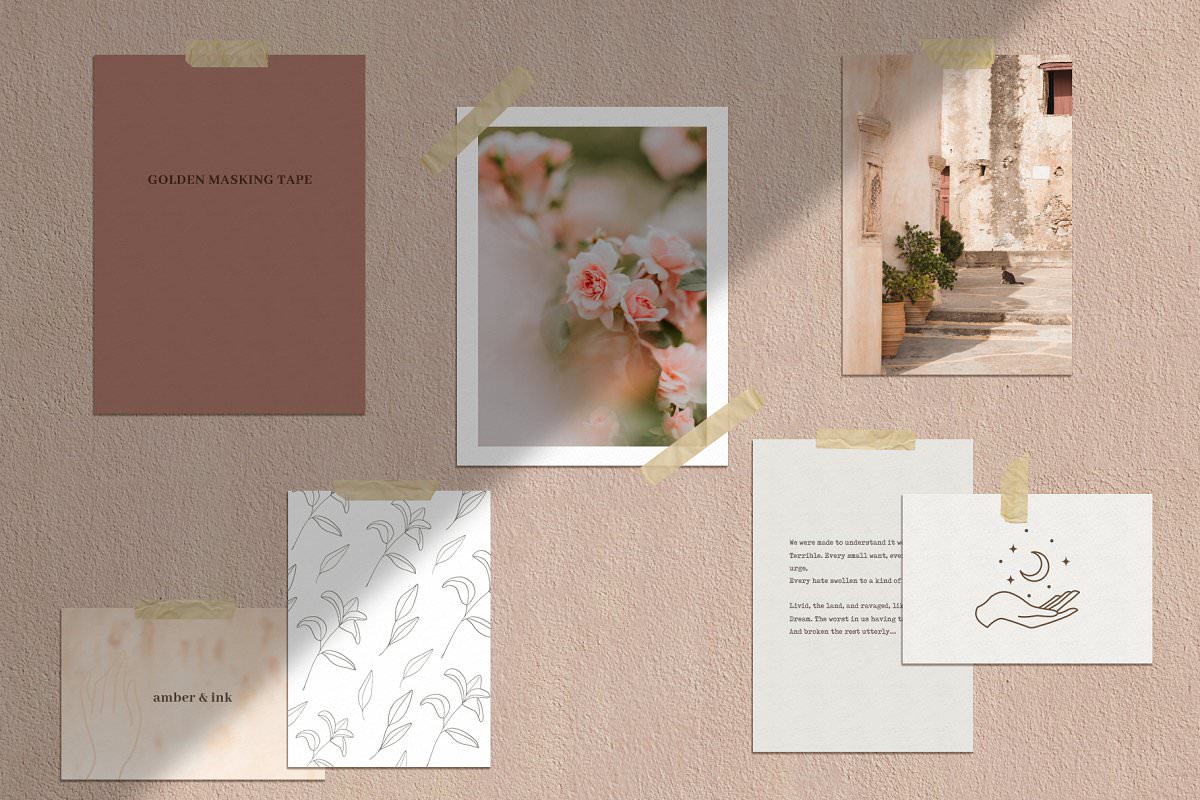 If you don't want to spend a lot but need to add a bit of modern realism to your presentations, tape your work to the wall – digitally. Here is a set of 20 various adhesive tape pieces that you can use to make it look as if your work was printed and taped to a surface. The price is only $7 and the pack consists of scotch tape, duct tape, artist tape, and masking tape pieces.
View Adhesive Tape bundle here.
18. Shadow Shapes
You might have noticed that many of these presentations look as if there is a natural light source somewhere near that's casting a shadow on the presentation. This little effect ad a warm, cozy, and elegant feeling to the presentation piece and you can do that too with these Floral and Urban Shadow shapes. Simply choose a shadow image from the pack, drop it on top of your presentation and done! The price is $14 and you get 20 various, customizable shadow shapes. View all Shadow Shapes here.
19. Capri Font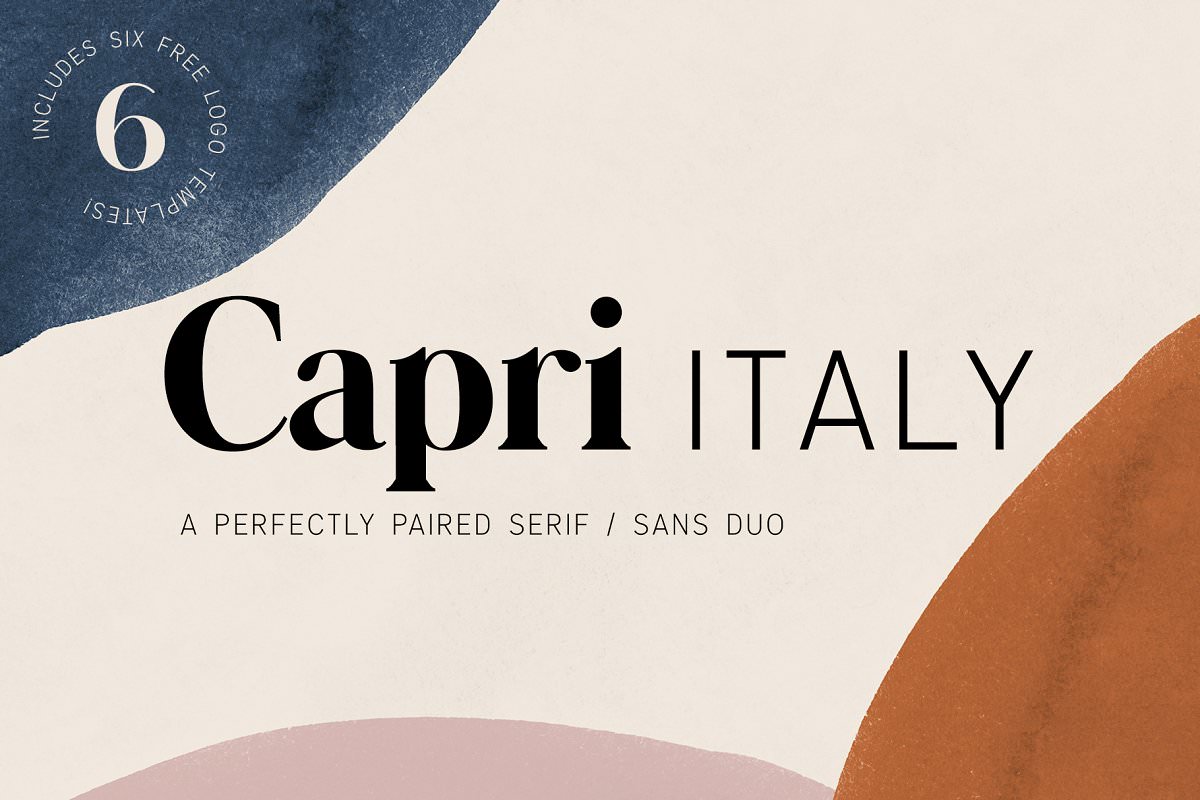 A new trend calls for a new font, so check out Capri – a beautiful font pair duo. With this purchase, you also get 6 pre-made logo templates that are using this beautiful font pairing. The price is $22 and you can view Capri fonts here.
20 Fautine Font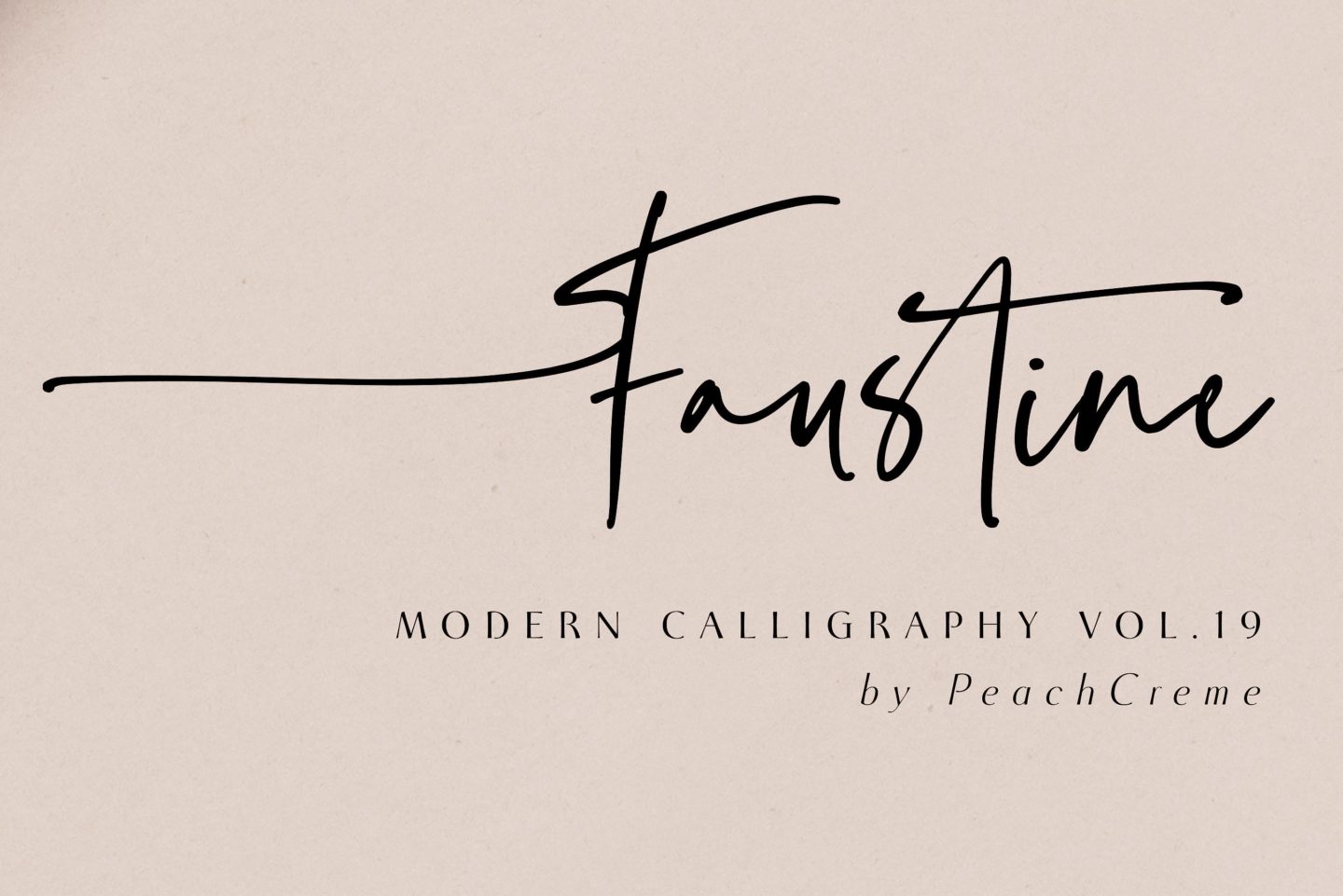 For a more feminine and inky look, check out this trendy calligraphy script called Fautine. This font is messy, loaded with ink, hand-lettered and absolutely charming. The price tag is $23 and you can test out Faustine Modern Font here.
You Might Also Like: